Judge rules Zion Williamson must answer questions about eligibility at Duke The Zion Williamson lawsuit is heating up. This morning, a Miami judge denied Williamson's request for a protective order, ruling that the former Duke star must answer questions under oath about his eligibility.
Last week, Williamson's legal team attempted to stop the discovery process, arguing that the inquiry was "invasive" and "irrelevant." His former agent Gina Ford is suing him for breach of contract, claiming that he received impermissible benefits to play basketball at Duke. Specifically, she wants answers from Williamson, his mother, and his stepfather about the house they lived in while he was at Duke, along with other gifts, money, and potentially a car he received during his time as a Blue Devil.
Williamson is expected to appeal the decision, but if today's ruling stands, Zion, his family members, and even Mike Krzyzewski may be deposed. Here are some of the questions they may be asked, via Darren Heitner: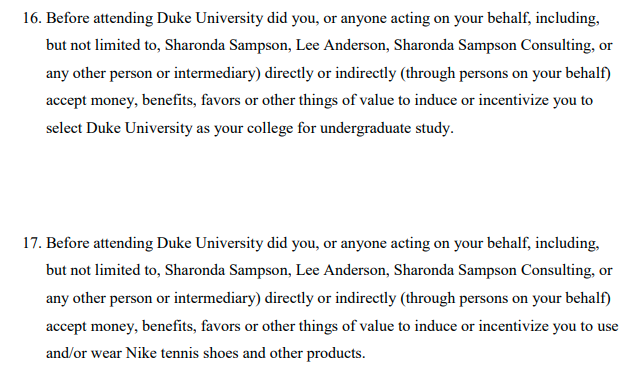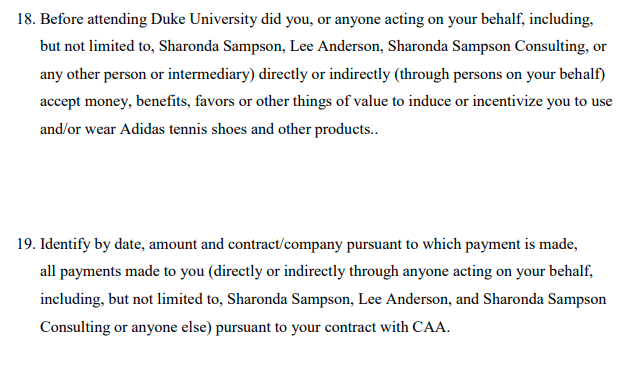 Pass the popcorn.