Karl-Anthony Towns Nails a Home-Run in HR Derby
[caption id="" align="alignnone" width="994"]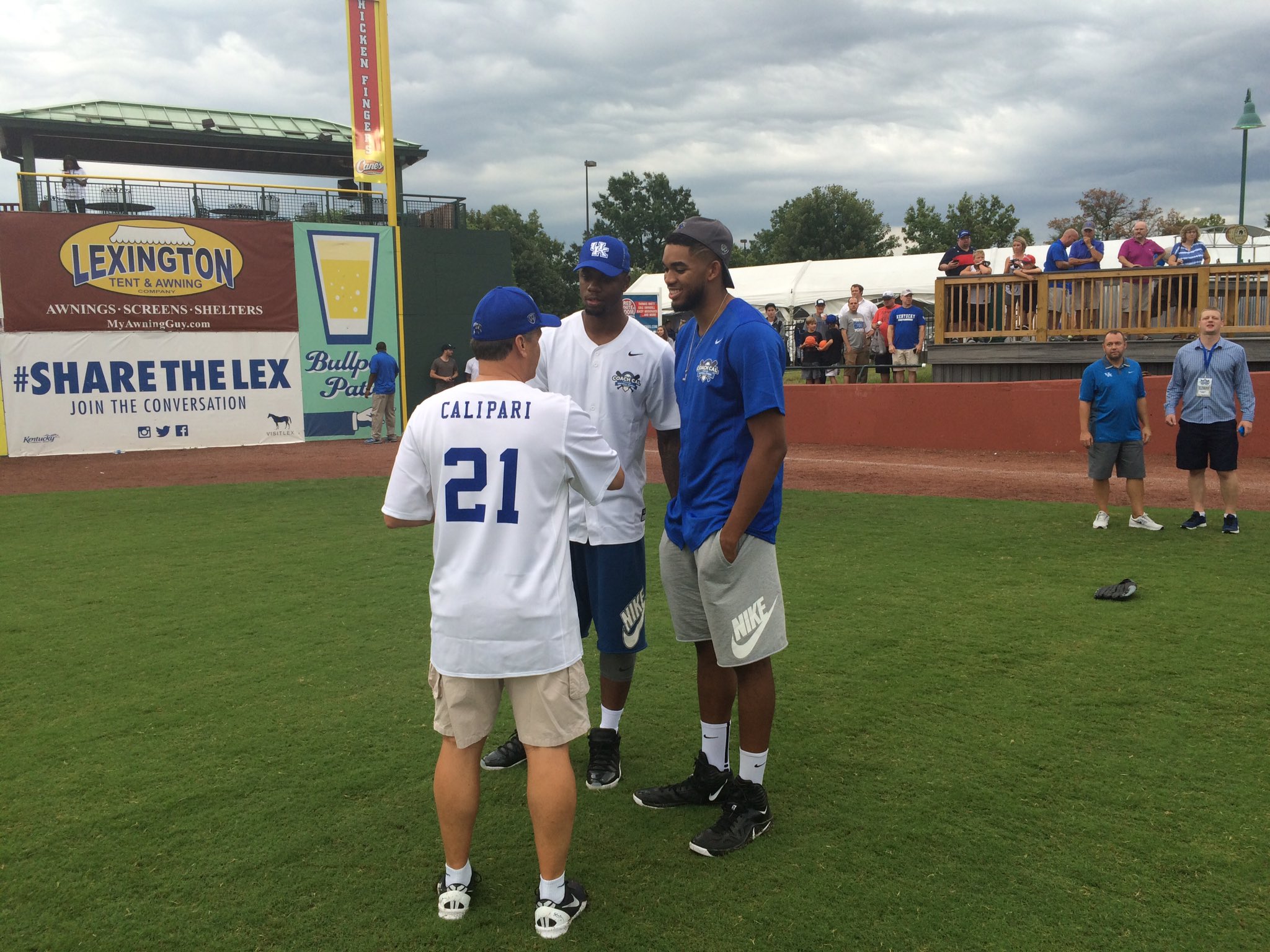 @KentuckyMBB[/caption] It's official.
KAT is good at softball.
He drilled a softball clear out of the stadium.
.@KarlTowns is going off in the HR Derby. Hit on the the actual baseball fence. pic.twitter.com/u9MjXnXyZS

– Kentucky Basketball (@KentuckyMBB) August 28, 2016
Reminder: the celebrity softball game begins around 7:00 PM, so you still have time to head out there. Don't miss out on all the fun!
Every ticket sold helps Coach Calipari raise money for Louisiana.