Keldon Johnson Scoring 11 Straight Points was Something Special
Folks, Keldon Johnson is BACK and in a big way. After averaging 11.4 points in his last nine games, and shooting 39% since the Kansas game, Keldon Johnson was due for a big game. Did he ever. Last night, Johnson went for 19 points and four assists. Kentucky saw that "dawg" in him that was talked about so much during the offseason, and for my money,
the best moment in the game was his Tayshaun Prince-esque run in the first half when he scored 11 consecutive points.
The game was still in its "feeling-out" process and Kentucky had a 12-9 lead when Johnson decided to go unconscious. His first made bucket was a two with his foot just barely on he line, set up by an assist from Hagans.
Then Keldon went bananas, making three of his next four shots, all behind the arc.
It sent the BBN into a frenzy. Johnson was on fire, and at that point, he just had to keep shooting. "I was just lost in the game," Johnson said. "I just happened to be hitting shots, and I just kept shooting. My teammates told me to keep shooting, so that's what I did." After the game, Tyler Herro said Keldon's burst was nothing new to the team.
"We see that a lot from Keldon in practice,"
said Herro. "He locks in mentally, he as locked in and that's what he does." If Keldon can lock in mentally like that in these six final regular season games into March...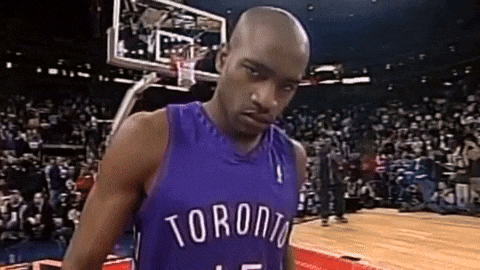 It was definitely a special moment for Keldon Johnson, and it's a stretch that should be remembered for some time amongst the BBN.
---
@BrentW_KSR