Kelvin Joseph still a "few weeks away" from returning for Cowboys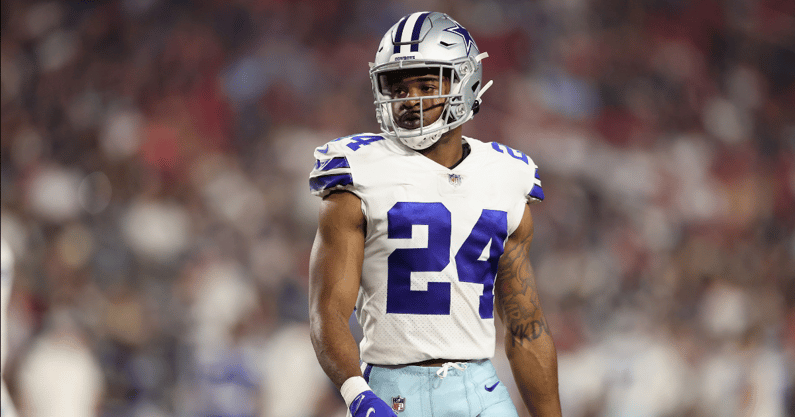 Former Kentucky standout Kelvin Joseph is inching closer to a return to game action, but he's still not quite ready.
After suffering a groin injury in Dallas' final preseason game, the Cowboys moved Joseph to the short-term injured reserve list, keeping him out at least the first three weeks of the season. As we head into Week 4, though, Dallas head coach Mike McCarthy says Joseph is still "a few weeks away for sure."
As a result, the former Wildcat will not be activated from the injured reserve for a couple more weeks, at minimum. He is, however, progressing well.
"I don't want to get into timelines, but they're all making progress," McCarthy said Tuesday. "They're here every day. They're all probably a couple weeks away. (Joseph) is a few weeks away, for sure."
Mike McCarthy Press Conference
The Cowboys selected Joseph with the No. 44 pick in the 2021 NFL Draft back in April.
"Kelvin, I was at his workout in Kentucky, have some people there at Kentucky that were instrumental in giving us insight on his experience there," McCarthy said during the team's post-draft press conference. "Tremendous athlete, his physical skills are something that really stood out to us not only on film in his year there playing corner, but in the workout that day.
"… Length, speed, tempo, competitiveness, that's what we're looking for. (Joseph) brings that to the table."
In his lone season at Kentucky, Kelvin Joseph racked up 25 total tackles and 14 solo to go with four interceptions and one pass deflection in nine games. His four interceptions finished tied for eighth in college football during the 2020 season. He started his career at LSU.
He's not quite ready to return yet, but the Cowboys are excited about Joseph's addition to the secondary when that day comes in the near future.