KenPom 2021-22 preseason rankings tab Kentucky MBB at No. 17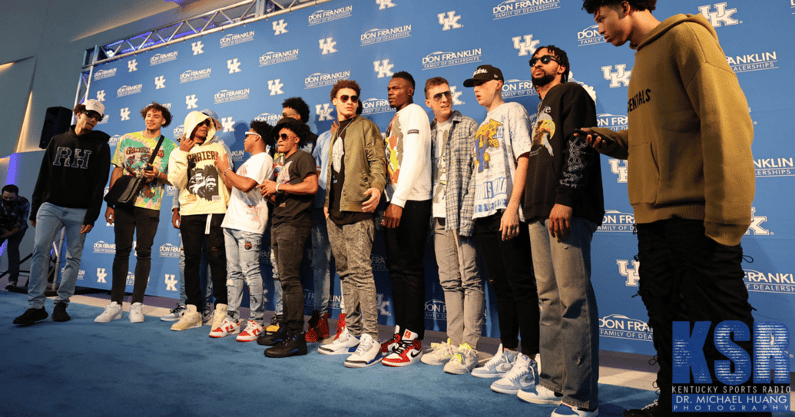 It's officially rankings season. The start of college basketball is just a few weeks away and we have yet another preseason projection of how this year will shape out. Ken Pomeroy of KenPom.com unveiled his 2022 college basketball ratings on Sunday morning and his numbers have the Kentucky Wildcats coming in at No. 17.
Pomeroy's formula believes that Kentucky will produce the 15th best adjusted offense (111.5) and 26th best defense (90.6) in the nation for the 2021-22 season.
Pomeroy has Kentucky projected to finish 22-9 on the season and 11-7 in the Southeastern Conference, which would earn UK a five-seed in the 2022 NCAA Tournament. KenPom is lower on the 'Cats than the folks over at ESPN, which has Kentucky at No. 9 heading into the season. The preseason AP Poll, which was released on Monday, slotted Kentucky at No. 10.
KenPom Top 40
Gonzaga
Michigan
Kansas*
Baylor
Illinois
Purdue
UCLA
Ohio State*
Villanova
Duke*
Houston
Texas Tech
Tennesee**
Texas
Arkansas*
Memphis
Kentucky
Maryland
Alabama**
Southern California
UConn
Michigan State
Iowa
Florida State
Florida**
Xavier
Notre Dame*
Auburn*
Oregon
St. Bonaventure
Indiana
Loyola Chicago
San Diego State
San Francisco
Colorado
Louisville*
Oklahoma State
Brigham Young
Virginia Tech
North Carolina
* On Kentucky's schedule
** On Kentucky's schedule twice