LIVE: Kentucky Basketball's Open Practice, Flood Relief Telethon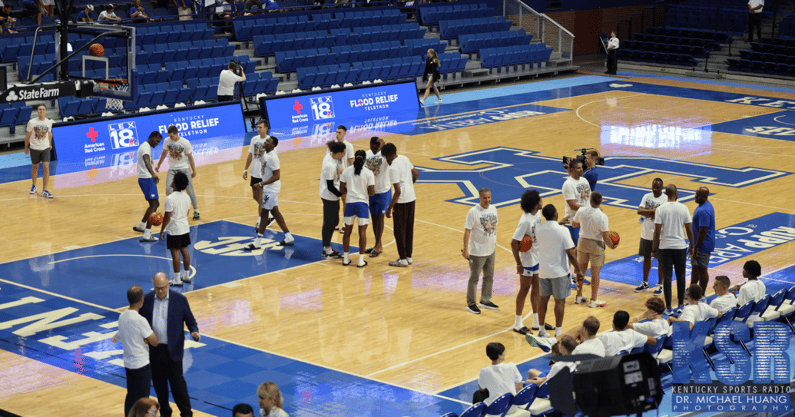 The Kentucky Basketball team is hosting an open practice this evening at Rupp Arena as part of the Flood Relief Telethon in partnership with the Red Cross. LEX18 is streaming the practice live on their Facebook page, the feed of which we're sharing below. The practice is expected to include a dunk contest, three-point contest, and some scrimmaging.
UPDATE: It appears LEX18 is no longer allowing us to embed their live stream, but you can watch directly on their Facebook page.
Want to donate to the Kentucky Flood Relief Telethon? You can call 859.787.0909 right now, donate online via the Red Cross or mail a check to:
American Red Cross Bluegrass Chapter
Attn: Kentucky Floods
1450 Newtown Pike
Lexington, KY 40511
You can also scan this QR code for more instructions: