Need to Know: Key dates, deadlines for Kentucky's 2022-23 roster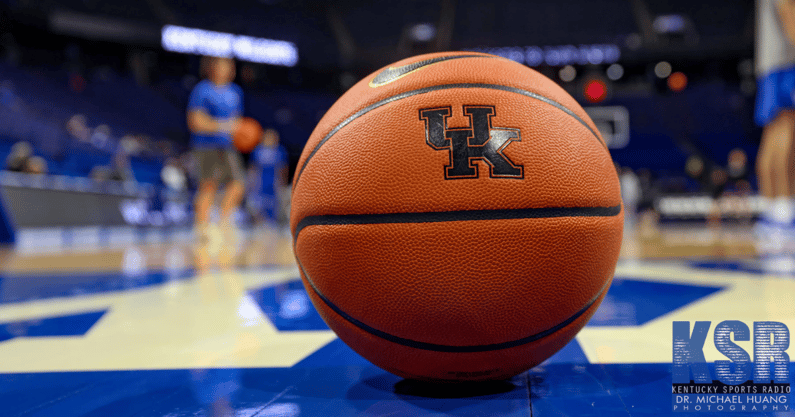 With the season now sadly over, Stay-or-Go Season is upon us. The decisions of Kentucky's three NBA Draft prospects — TyTy Washington, Oscar Tshiebwe, and Shaedon Sharpe — will have huge ramifications on next year's roster; the same goes for the transfer portal. As we prepare for two months of "will he/won't he," let's look at the calendar to review some important dates and deadlines.
NOW
Players may request an NBA Undergraduate Advisory Committee evaluation as soon as their team's season ends. So, in theory, Kentucky's draft hopefuls could have done so after the loss Thursday night. Once their evaluation is requested, they can enter the NBA draft and sign an agreement with an NCAA-certified agent.
APRIL
April 24: NBA Early Entry Deadline
Players who want to enter the draft, receive an evaluation from the league, and go through workouts have until 11:59 p.m. ET on April 24 to declare. By now, you know this doesn't necessarily mean they're gone; they could just be testing the waters to get feedback. Even though this deadline is a month away, I'd expect Kentucky's guys to start rolling out their announcements well before. John Calipari's comments from Monday night suggest Shaedon Sharpe will be among them; just brace yourself for it now.
MAY
May 1: Transfer Portal deadline for fall/winter sports
We'll know which, if any, players are leaving Kentucky by May 1, the NCAA's deadline for fall/winter sports athletes to notify their schools they are entering the transfer portal. The NCAA's deadline to withdraw from the NBA Draft isn't for another month (June 1), so there could be some ambiguity on areas of need/what players are out there to fill them, but by May 1, we'll know which Wildcats could be playing college ball elsewhere next year.
May 6: End of Kentucky's Spring Semester
Finals are May 2-5 and the semester is officially over on May 6. After that, players can either go home to be with their families for a few weeks before returning for summer workouts or begin the NBA Draft evaluation/training process in full.
May 13-15: G-League Elite Camp (Chicago, IL)
This event precedes the NBA Draft Combine at the same location. The top 60-70 draft prospects (as voted on by NBA teams) will be invited to the Combine and the next 40 prospects will be invited to the G-League Elite Camp. This could be a good bellwether for players testing the draft waters.
May 16-22: NBA Draft Combine (Chicago, IL)
The prospects invited to the Draft Combine will participate in 5-on-5 games, strength and agility testing, shooting drills, measurements, and other related on-court exercises. For TyTy Washington, he could hear if he'll go in the lottery. For Shaedon Sharpe, he could hear if he's a top-five pick. Oscar, he could hear if he's a first-rounder.
May 17: NBA Draft Lottery (Chicago)
The full draft order will officially be set on May 17, giving the top players a clearer picture of where they may go. This could be big for lottery hopefuls like TyTy Washington and Shaedon Sharpe.
JUNE
June 1: NCAA "Stay or Go" Deadline
Players who wish to return to school must take their names out of the draft by 11:59 p.m. on June 1.
June 13: NBA Early Entry Withdrawal Deadline
Any draft prospect that wants to take their name out of the draft must do so by 5 p.m. on June 13. If a player waits until this deadline to take their name out, they won't maintain their college eligibility.
June 23: 2022 NBA Draft (Barclays Center, Brooklyn, NY)
After missing out on the NBA Draft the past two years, will John Calipari be front and center for "Graduation Night" this year?