Kentucky Basketball target Brandon Miller releases top 4, UK not included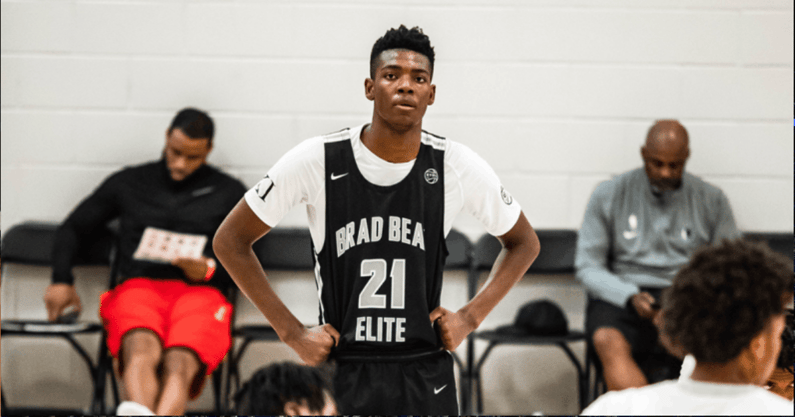 The 2022 recruiting class for Kentucky Men's Basketball has quickly been narrowed down to just a handful of prospects, most of them donning five-star status. As of Thursday afternoon, we now know that Brandon Miller is no longer among that selective group.
According to Joe Tipton of On3, Miller, a four-star small forward from Antioch, TN, is down to just four potential destinations: Tennessee State, Alabama, the NBL (Australia), and the NBA's G League Ignite. Kentucky was initially included among Miller's top eight, which he dropped in early August, but the 'Cats were left off this time around.
Along with Kentucky, Tennessee, Florida, and Kansas were all removed from his previous top eight.
Tennessee State, an HBCU, is the biggest surprise to make the top four, although the Tigers did make his top eight. TSU is located roughly 15 minutes from Miller's home.
"It would definitely be different than others because it's an HBCU," Brandon Miller recently told On3. "I know they have a good coaching staff over there because coach Penny (Collins) is one of my cousins. I know a lot of people who came out of TSU – Robert Covington – and you see where he's at now. That just lets you know anything can be done."
Miller, who clocks in at 6-foot-8 and the No. 17 overall player in the On3 class of 2022 rankings, took an official visit to Lexington over the summer that went well, according to his father.
"I was very impressed," Darrell Miller Sr. told KSR's Jack Pilgrim in June. "It's UK, so when everyone hears UK, there's already an expectation there. Even me knowing the expectation, I was still impressed when we went there. It was family-oriented, Coach Cal is family-oriented."
Despite the high praise from his father, Brandon Miller is no longer considering Kentucky. However, head coach John Calipari has seemingly gone all-in on a few other prospects from the class of 2022, specifically Shaedon Sharpe, Cason Wallace, Chris Livingston, and Dereck Lively II. A couple of them are expected to announce their commitments in the coming weeks.