WATCH: Kentucky dances off the court after win over Texas A&M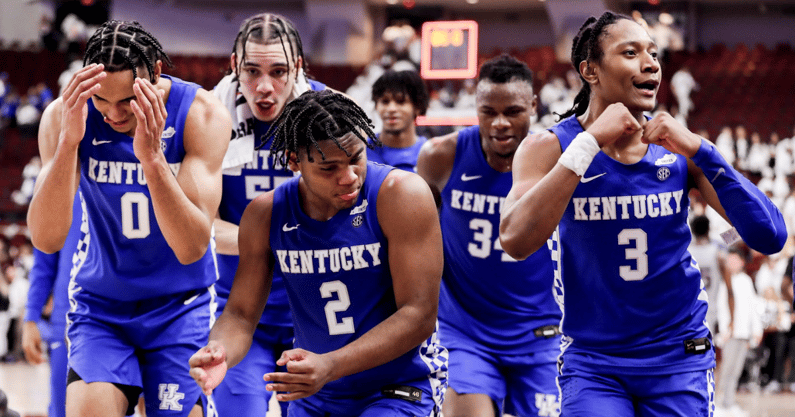 After a gritty win in College Station, the Cats did the griddy off the court. Following the 64-58 comeback victory over Texas A&M, TyTy Washington got an assist from his teammates on his victory dance, motioning to the Kentucky fans in the crowd on his way into the tunnel.
"Walk into your trap, take over your trap, baby," TyTy said, quoting the song by Bankroll Fresh.
The dance party continued in the locker room.
"What they talking about, baby!" Washington yelled. "Hey, it was ugly but we still got the job done, baby. That's all that matters. Big 'dub."
"We stay together, bro."
You love to see it.