At the Half: Kentucky leads Florida 33-22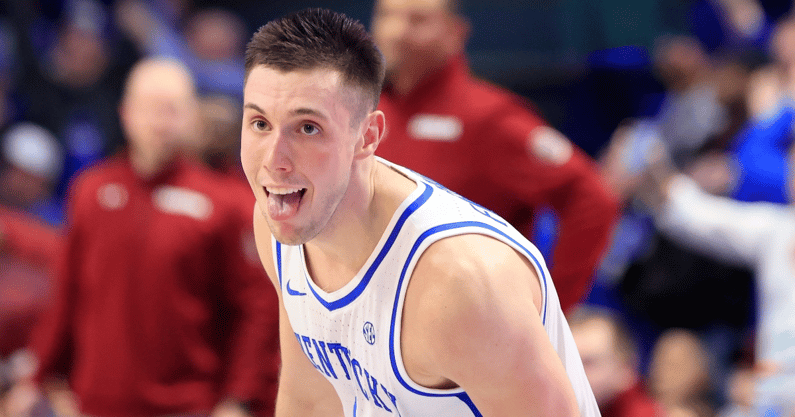 After 20 minutes of play, your University of Kentucky Wildcats lead the Florida Gators 33-22. It's been a game of runs so far, but thankfully, the Cats finished the half with a big one, turning a 4-point lead with 2:30 remaining into an 11-point one heading into the locker room.
Jacob Toppin and CJ Fredrick lead all scorers with nine points each, followed by Cason Wallace with eight points. Oscar Tshiebwe has two points and seven rebounds, six of those rebounds coming in the first four minutes of the game. The Cats are shooting 38.2% from the floor, 60% (3-5) from three, while holding the Gators to 26.9% and 16.7% (1-6) from the outside. Kentucky is winning the battle of the boards 22-19.
So far, promising play from Toppin, who also has seven rebounds; Fredrick who hit both of his three attempts; and Daimion Collins, who gave the Cats a big boost off the bench. He is +10 in the four minutes he's played so far.
On the other side of the ball, Colin Castleton leads the Gators with six points on 2-7 from the floor and five rebounds. Kentucky has handled Castleton so far, but last week, he scored 16 points in the second half vs. Tennessee to lead the Gators to the upset.
So far, so good. More second-half numbers below.
Box Score