Kentucky Football's goals vs. Chattanooga in Week 3
Jacksonville State beat Florida State. Montana shocked Washington. ETSU whipped Vanderbilt in Nashville. In all, eight FCS teams have defeated FBS opponents in 2021. Those upsets make for fantastical headlines; but, don't expect the same surprising results when the Chattanooga Mocs visit Kroger Field. 
UK's opponent on Saturday is the Kentucky Wildcats. Its first two games resulted in wins, but there is quite a bit to clean up from victories over ULM and Missouri. This especially applies to the Wildcats' -4 turnover margin. Two games of coughing up the football is not quite a trend, yet. However, it's a concerning development with the meat of its SEC schedule lying ahead. The Cats must be focused on protecting the football while forcing defensive turnovers.  
Chattanooga enters Saturday's matchup with a 1-1 record. It's coming off a 20-0 win over North Alabama. UTC lost its opener vs. Austin Peay 20-10. The Mocs are in the Southern Conference. That league has produced a win over an SEC foe after ETSU dominated Vanderbilt 23-3. The following are goals for the Cats against UTC.  
OFFENSE 
Liam Coen has exceeded expectations in Lexington. The coordinator has produced back-to-back 500-yard games and has directed an offensive attack that is explosive while maintaining a powerful ground game. UK is averaging 239 rushing yards and 299 via the pass. Third and medium-long downs are no longer an impossible proposition. In fact, UK is leading the SEC after converting 61% on money downs. Kentucky is ranked 12th in the nation after averaging 7.9 yards per play. All signs, or numbers, point to a refreshingly electrified offense. But there's still plenty of room for improvement going into week three. 
Chattanooga All-American defensive lineman Devonnsha Maxwell earned Southern Conference Defensive Player of the Week honors after posting 4 tackles and 3.5 QB sacks against North Alabama. The 6'2, 296-pound defender will provide a notable pass rush on Saturday. Linebacker Ty Boeck leads the team with 15 tackles, 3 tackles for loss, and 1 QB sack for the season. Here are some goals for the Wildcat offense.
No Turnovers – Kentucky has thrown a pair of interceptions and lost three fumbles in two games. While it went on to beat ULM and Missouri, these numbers must decrease. Chris Rodriguez Jr. uncharacteristically fumbled on the goal line against Mizzou on two occasions. One cost the Cats a touchdown and a demanding lead going into halftime. The other was fortunately recovered by Eli Cox for a score. Will Levis threw his second pick of the season after his pass to Izayah Cummings bounced into the arms of a Tiger defender. This week is all about ball security. UK will need to have zero turnovers vs. Chattanooga.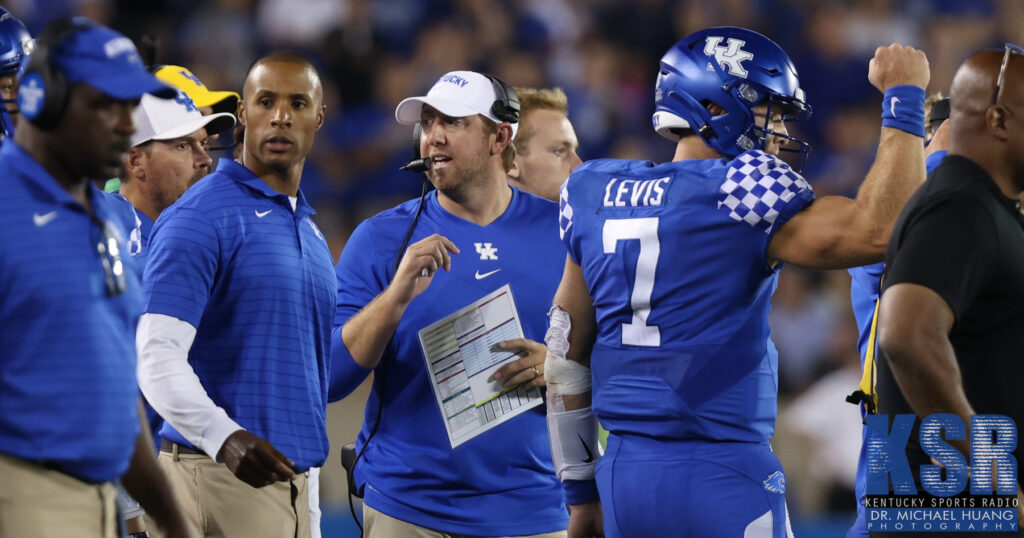 More Pass Catchers – Will Levis passed for 179 yards a week ago. Of his ten completions, two went to receivers (Robinson and Ali), one to a running back (Rodriguez), and two to tight ends (Cummings and Rigg). Coen's intent will likely be to spread the football around to additional pass catchers. For example, Isaiah Epps is averaging 27 yards per catch but failed to register a reception vs. Missouri. He, and others, will need to resurface vs. the Mocs. For a successful Saturday, Kentucky will need to sport eight different pass catchers in the receptions column. 
Additional Touches for Ball Carriers – Chris Rodriguez Jr. earned conference accolades after rushing for 198 yards off 27 carries vs. Mizzou. Wan'Dale Robinson's 64-yard jet sweep was a new wrinkle in Coen's scheme. But, the only two other Cats to register rushing attempts were Kavosiey Smoke and QB Will Levis. In a game that could turn lopsided, Kentucky should be able to see reserve running backs Donut Drennen, Travis Tisdale, and La'Vell Wright get some game clock. Including quarterback runs, a total of seven to eight different ball carriers would do wonders for future development. 
DEFENSE
Brad White's defense is ranked 10th in the nation and 4th in the SEC after allowing 242.5 yards per game. Personnel shortages at Edge and CB reared their ugly head against Missouri. UTC has not proven to be an explosive offense through its first two outings. The Mocs are averaging 4.2 yards per play and 269 total yards per game. An early lead that allows depth defenders to get game snaps would be the best-case scenario for the Wildcats. 
The Moc's offense is led by running back Ailym Ford. The 5'9, 210-pound sophomore has rushed for 174 yards including 111 vs. North Alabama last week. UTC averages 146 rush yards and 123 via the pass per contest. A 4.2-yards per play indicates a ball-control offense that is lacking in big-play capability. Chattanooga's intent will be to run clock and attempt to keep the high-flying Wildcat offense on the sideline. Here's what Kentucky's defense needs to do to beat UTC.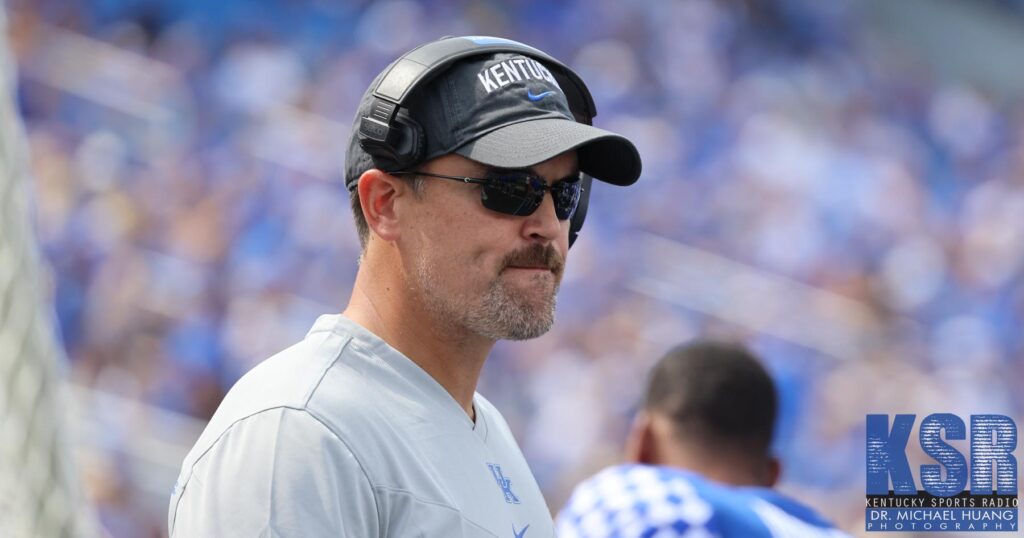 Sack the Quarterback – OLB JJ Weaver has accounted for 36% of the Wildcats' seven QB sacks in 2021. Missouri quarterback Connor Bazelak was given ample time to dissect the Cats' pass defense last week. Weaver's late-game heroics produced the only sack of the game. White will be looking for increased production in this category. I'm setting a QB sack total goal of four. That's not asking too much. With a significant lead possible, working on pressure packages and winning one-on-one, line of scrimmage matchups will be a focal point on Saturday. 
Up the Havoc – As mentioned above, UK recorded one quarterback sack against Mizzou's 52 pass attempts. Furthermore, the Wildcats registered three tackles for loss during Tigers' 76 offensive plays. JJ Weaver continues to show early dominance after posting two stops behind the line-of-scrimmage a week ago. The Wildcats registered 14 vs. ULM. Getting back to double digits TFLs against Chattanooga would force the issue on Saturday. 
Turnover the Mocs – Linebacker Jacquez Jones helped UK regain momentum after picking off Bazelak in the opening drive of the second half. That critical play was Kentucky's only forced turnover of the game. Matter of fact, UK has only produced one turnover on the season. This number goes against its 2020 trend when the Wildcats led the SEC after intercepting 16 passes and recovering 6 fumbles. The magic number here is three. 
SPECIAL TEAMS
Mizzou blocked a fourth quarter field goal while leading by a touchdown with two minutes left on the clock. The "Uh-oh" moment caused substantial anxiety in the raucous Kroger Field crowd. Game-changing special teams plays are back-breakers that cannot occur if the Cats are to chase Atlanta dreams. In addition, Wilson Berry is averaging 37 yards per punt. Flipping the field won't be a concern against UTC. But, UK's punt game must see improved numbers. An average of 40+ yards is preferred. The additional goal here is to play clean. I know. That's been the same ambition for the first two outings. This objective remains the same vs. UTC.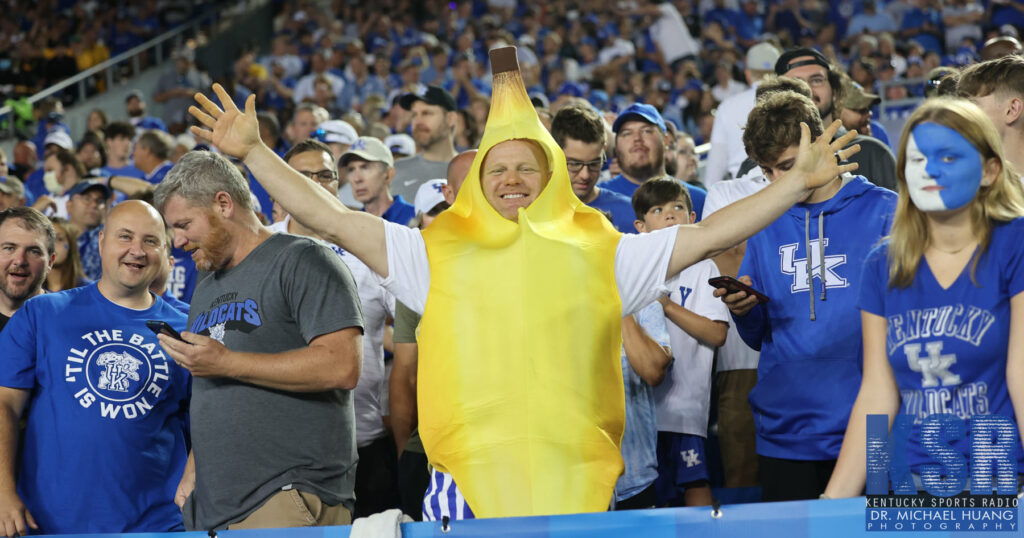 The Bottom Line 
Kentucky will beat Chattanooga. The primary goal is to come out of Saturday healthy. This game may appear to be a bit sloppy at times due to several new faces that will see game action. Saturday should be UK's final dress rehearsal leading into a four-game stretch against SEC opponents prior to the bye week. Gaining and maintaining a significant lead will help Mark Stoops to dive deep into his roster in order to develop depth at critical positions. Personnel experimentations could surface especially at cornerback and at edge. Regardless, UK should take care of business.