WATCH: KSR recaps Kentucky Football Media Day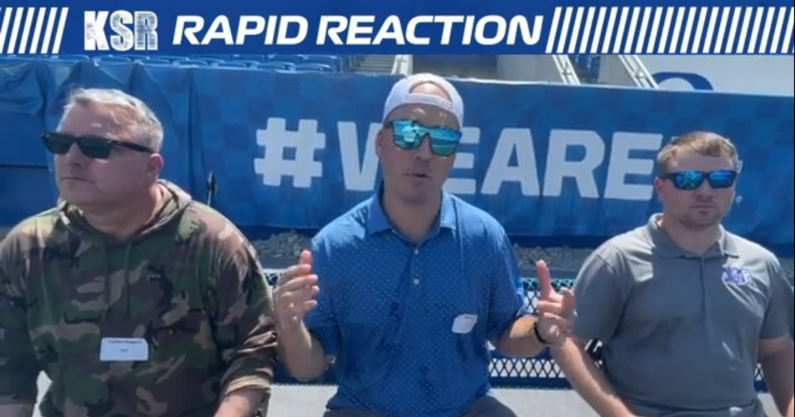 Freddie Maggard, Nick Roush, Adam Luckett, and Drew Franklin were at Kroger Field today for Kentucky Football Media Day. We'll have coverage rolling out over the course of the night and the next few days, but first, watch KSR's football guys discuss their favorite moments and main takeaways, including Freddie meeting Will Levis for the first time.
Subscribe to the KSR YouTube Channel for more coverage of the Cats in the most ridiculous manner possible.