Kentucky Offers Austin Alexander, Homegrown On300 Prospect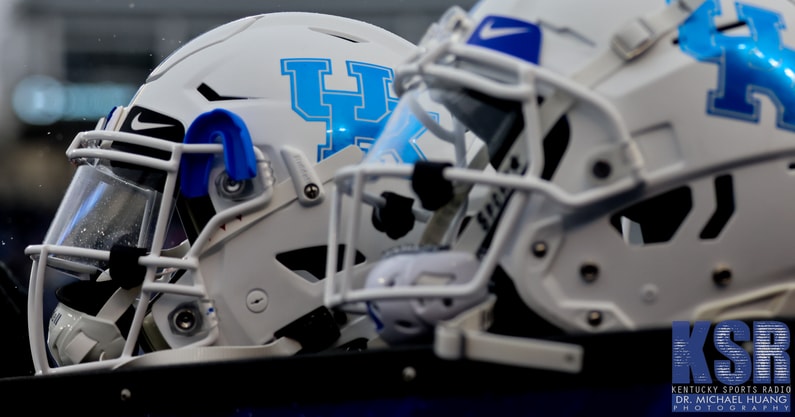 Kentucky is expressing more interest in of the most talented young football prospects from the Commonwealth. Austin Alexander revealed Tuesday that he has received a scholarship offer from the University of Kentucky.
It's still early in the recruiting process for the talented prospect from Northern Kentucky, but the evaluators at On3 are buying Austin Alexander stock right away. The 6-foot-4, 214-pound rising junior plays tight end and defensive end for Cooper High School. He's the 18th-ranked EDGE and No. 198 player overall in the On300 rankings for the 2025 recruiting class.
It's still early in the recruiting process, but Vince Marrow and the Kentucky Wildcats are not the first Power Five program to express interest in the rising in-state star.
Two weeks ago he received an offer from Louisville. Duke also recently got into the race. Last fall he visited Notre Dame multiple times and Maryland became the first Power Five program to offer Austin Alexander a scholarship. The list of offers will continue to grow as the two-way star spends the summer camping with colleges around the country.
While most college football fans are focused on building infrastructure in the 2024 recruiting class, Austin Alexander is a name you need to know in the 2025 ranks. With both in-state schools vying for this explosive athlete's services, this could become one of the first major homegrown recruiting battles between Mark Stoops and Jeff Brohm.
Take advantage of our KSR+ Launch Special and join the conversation on KSBoard, the KSR+ Message Board.