Kentucky guard CJ Fredrick wins the 3-point contest at Big Blue Madness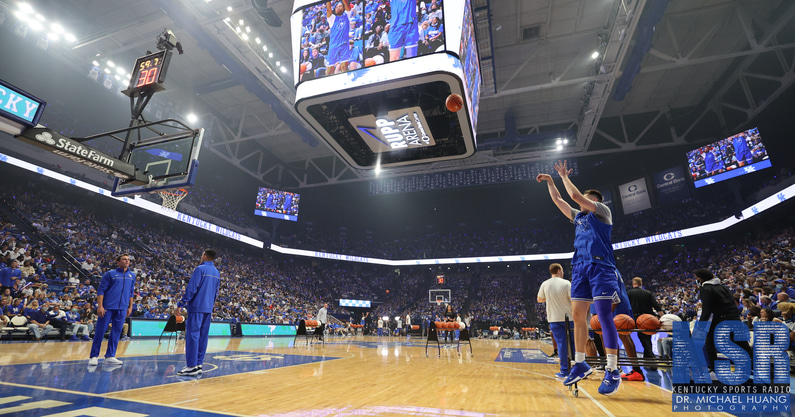 Welcome back, CJ Fredrick.
After sitting out the majority of summer workouts and preseason practices due to injury, the Iowa transfer made his first public appearance as a Kentucky Wildcat — albeit in non-contact drills only — last Sunday at Pro Day. He followed it up by taking the floor at Big Blue Madness Friday evening, where he went out and won the event's 3-point contest.
Fredrick, TyTy Washington, Davion Mintz, Kellan Grady, Dontaie Allen and Bryce Hopkins competed in the first round, with Fredrick (19) and Washington (25) advancing to the title round.
Washington won the first head-to-head battle with Fredrick in round one, but the Iowa transfer took home the victory in the rematch with 22 points.
Check out the complete 3-point contest below:
Fredrick underwent minor surgery on a preexisting leg injury back in July, which kept him out of workouts and scrimmages until the preseason. He began light workouts in late September and has ramped up activity in the weeks since.
The 6-foot-4 guard will take the floor with his Kentucky teammates to open the season against Duke on November 9. And when he does, it's clear what he'll be bringing to the table: shooting.