Kentucky is waiting on the NCAA to clear Chris Rodriguez, Jordan Wright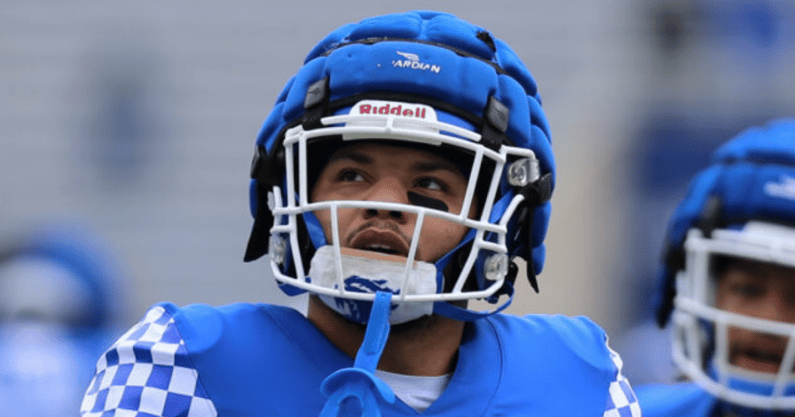 The ball is in the NCAA's court. The Big Blue Nation has been playing the waiting game for months, eagerly awaiting to see when two star team captains will be available. It's been made clear by Mark Stoops the decision is out of his hands. Matt Jones shared Wednesday morning on Kentucky Sports Radio that Chris Rodriguez and Jordan Wright's availability is not up to the University of Kentucky, rather than NCAA.
"I am told it is the NCAA (causing the hold up). That UK is basically waiting to hear (from the NCAA)," Jones said. "They thought they would hear yesterday and they have not yet. So this is not a UK delay. It is an NCAA delay."
He continued. "The working assumption right now is still the same as what it was a few weeks ago. There is still hope Jordan Wright will play this week. Even though; they didn't put him on the depth chart because they don't know. But there is hope he will play this week. Rodriguez the thought is still three to four games (until he can return)."
Kentucky could receive a determination on outside linebacker Jordan Wright's status before the Cats take the field against his home state school, Florida. For running back Chris Rodriguez, his timetable to return remains unclear.
"I still think in the end the most likely scenario is he plays after the Northern Illinois game," said Jones.
Kentucky anticipated a decision from the NCAA on Tuesday. That did not happen. For now, the Kentucky football program is still in limbo as two of its stars remain sidelined.
Jordan Wright has has totaled 106 tackles in his career, two defensive touchdowns, four forced fumbles, 10 pass deflections, 7.5 sacks and 15.5 tackles for loss. Chris Rodriguez ranks sixth on Kentucky's all-time rushing list with 2,739 yards. Last fall he set a single-season record with nine 100-yard rushing games.