Kentucky Twitter was on fire during the Cats' rout of Louisville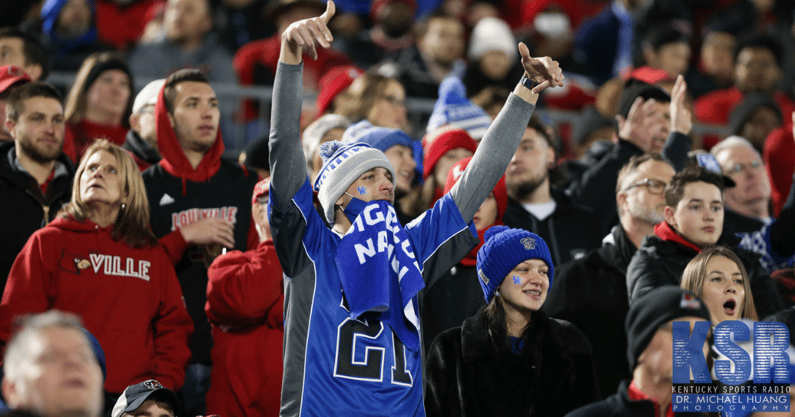 Kentucky trounced Louisville 52-21 tonight, and you better believe the Big Blue Nation celebrated every single moment. Kentucky Twitter was in rare form during the three-and-a-half hour party. In case you were offline, here are the highlights from social media.
We've gotta start with the Big Dog. Vince Marrow tweeted this before the game was even over:
The road signs around Louisville — err, LEVISVILLE — look a little different:
Someone edited Will Levis' Wikipedia entry: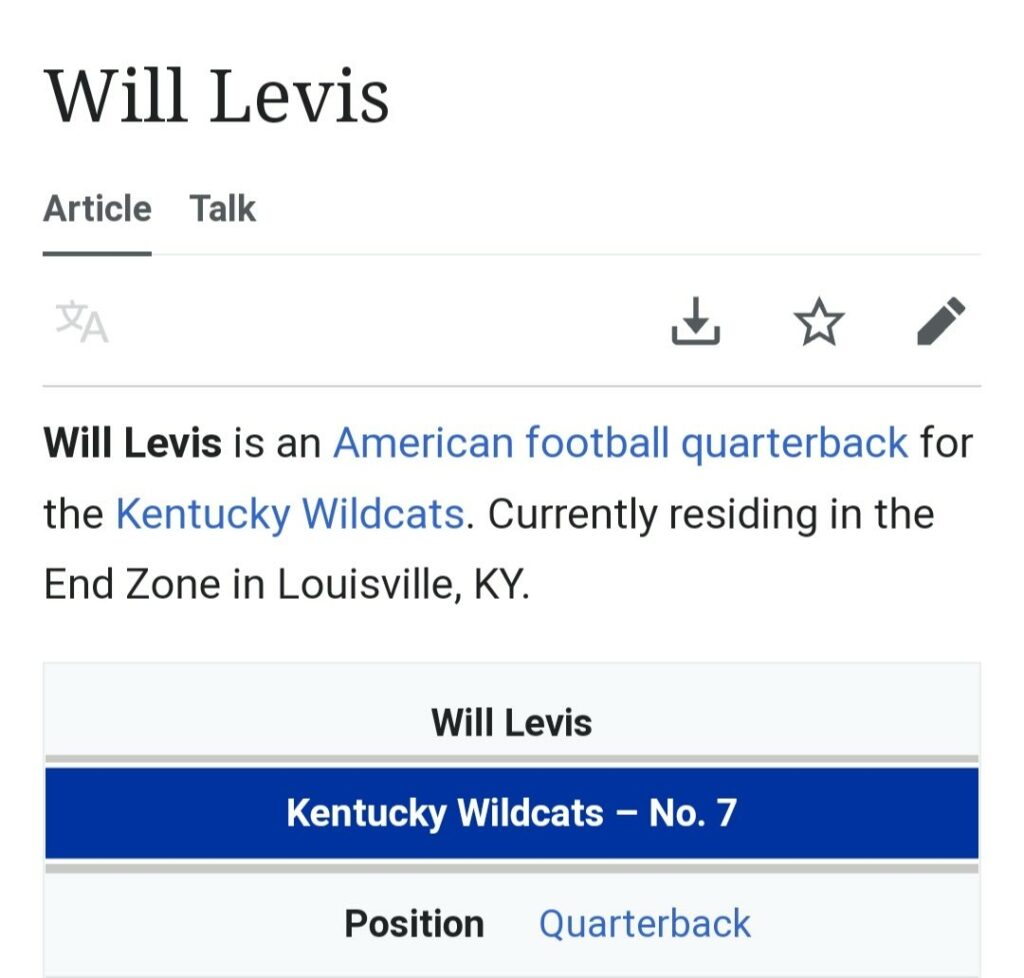 Rapper Jack Harlow, a Louisville fan, saw it all on the sidelines with his friend, @KyEngineerin.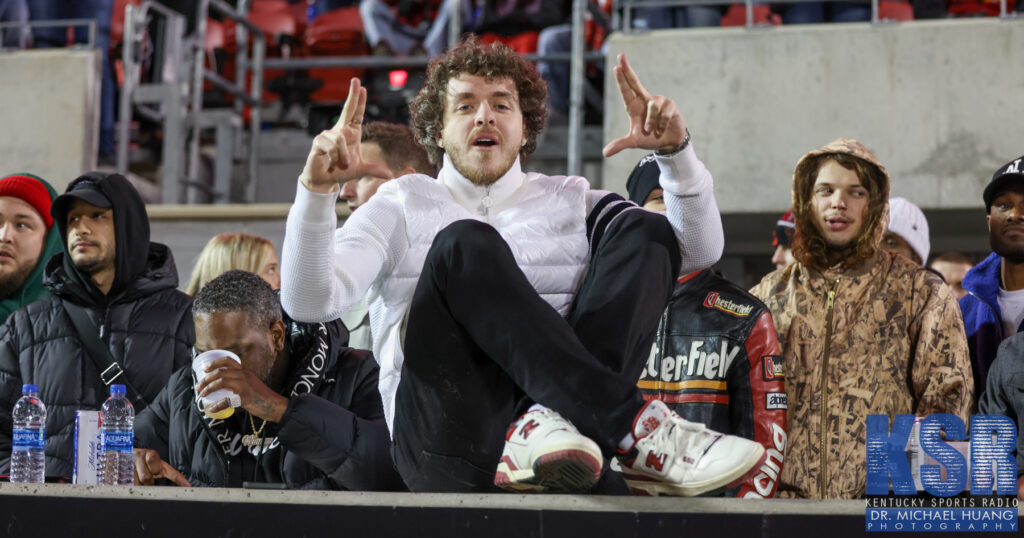 I shared this earlier in the week, but the GIF of Josh Paschal chasing the Cardinal (aka a girl from his pediatric dentistry ad) was appropriate after his big sack in the second quarter.
Paschal later exited the game with an injury, the severity of which is still unknown.
Two teams that lost to Kentucky this season have already fired their coaches. Is Satterfield next?
In case you missed it, Will Levis threw Ls Down after all four of his touchdowns tonight: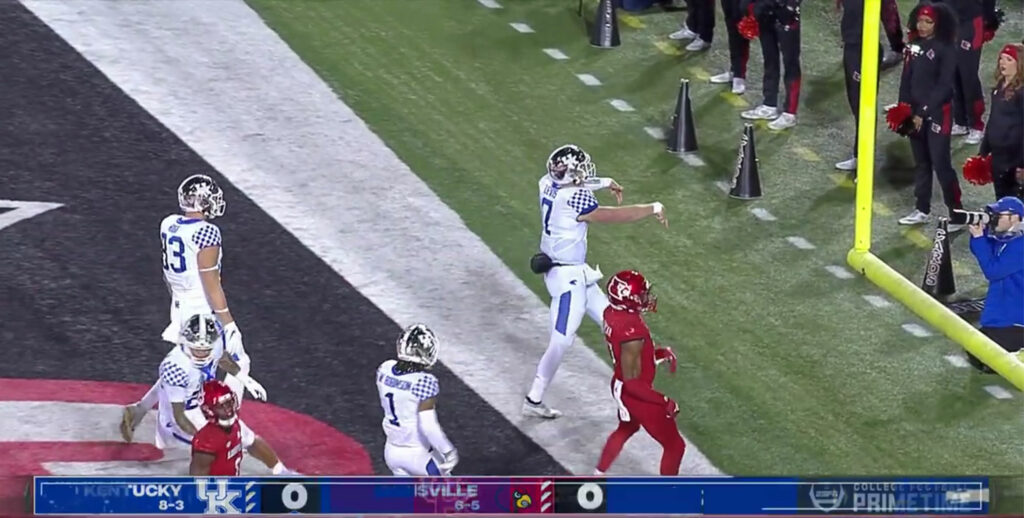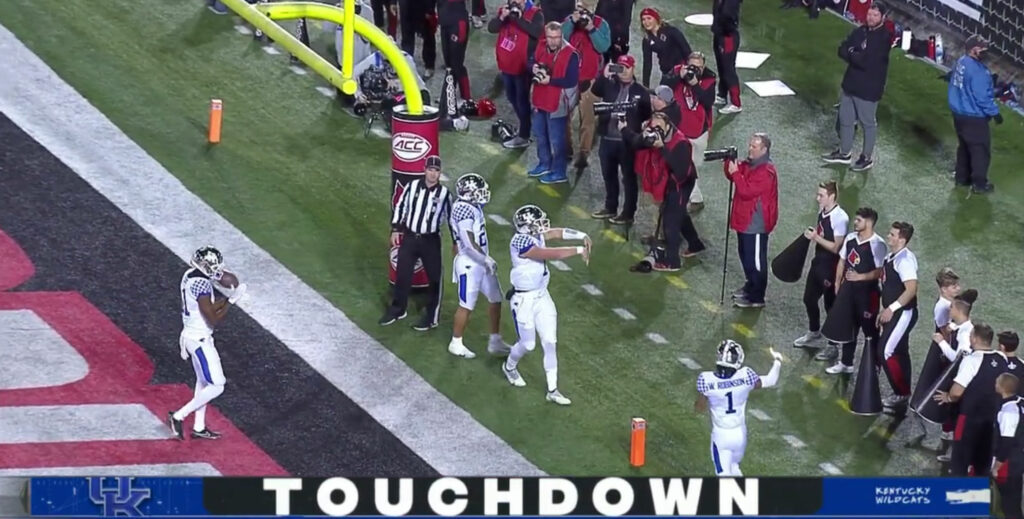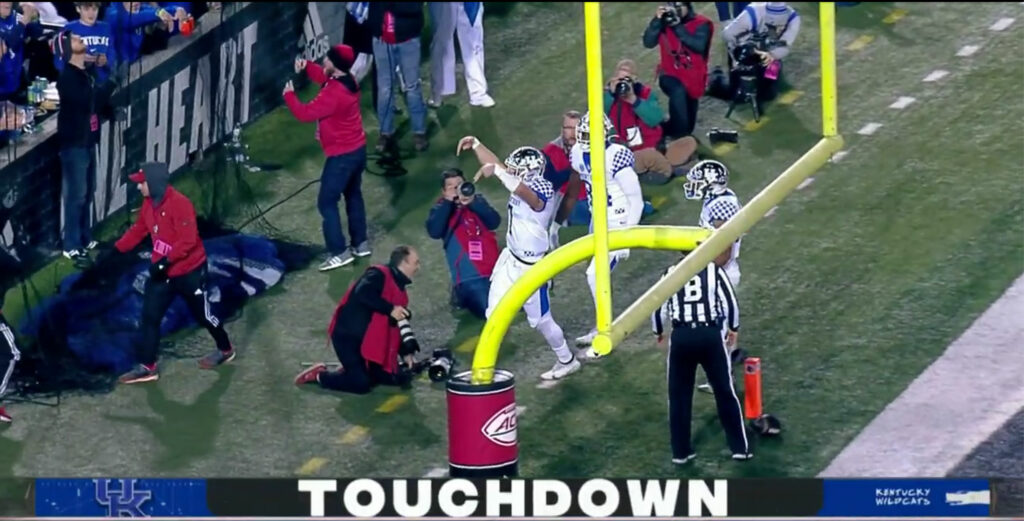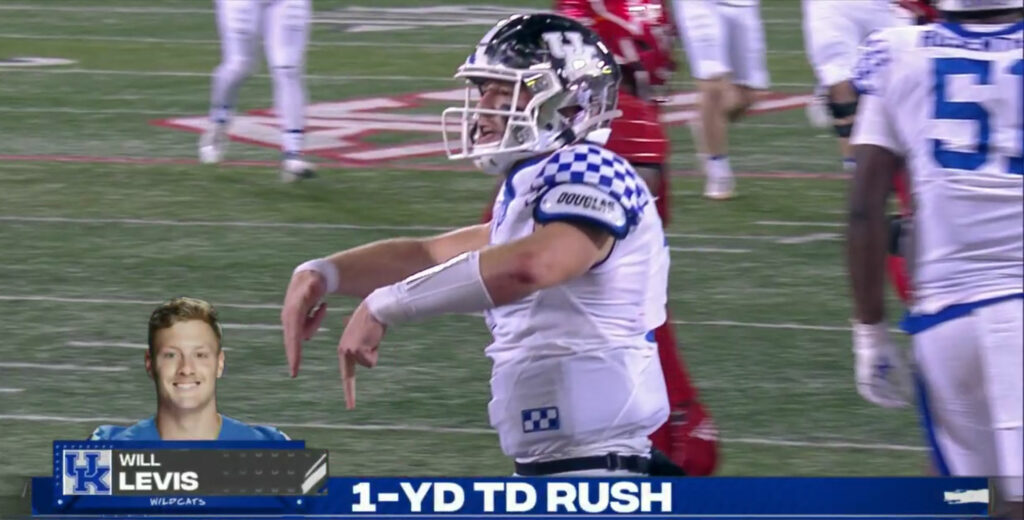 Kavosiey Smoke went a step further, turning his Ls Down into a dance:
Bully put the doubters (cough, Vegas +3, cough) on blast:
Finally, a victorious Will Levis in the Kentucky locker room: