Kentucky MBB posts job opening for strength & conditioning coach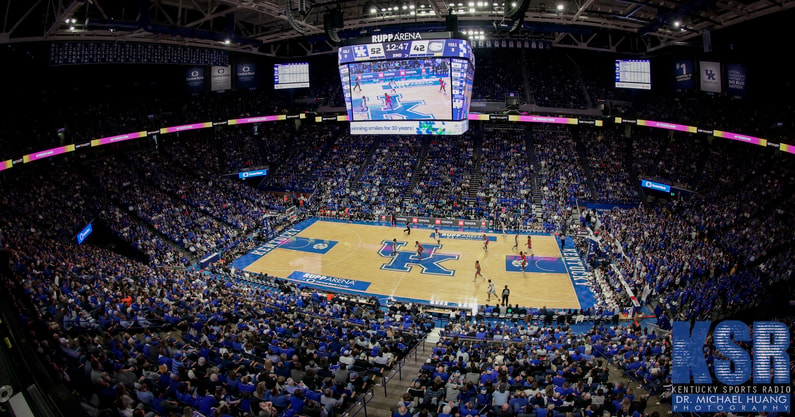 The Kentucky men's basketball program is searching for a new strength and conditioning coach.
Rob Harris has served as the head strength and conditioning coach at Kentucky for six years and has been with the program since the 2014-15 season. He previously served as the assistant strength coach for two seasons.
Now, though, the University of Kentucky has posted a new job opening for the position, with the deadline to apply set for May 2.
"The Head Coach Strength and Conditioning/Men's Basketball position, reporting to the Executive Associate Athletic Director for Sports Medicine, duties include, but are not limited to, oversight and supervision of the Men's Basketball student-athletes' training programs, oversight of the facility, and management of all staff that directly/indirectly report to him/her; ordering of specialized equipment; evaluations and testing of student-athletes; student-athletes and facility schedules," the job description reads. "Other duties as assigned by the Men's Basketball Head Coach. This position must also have availability for MBB recruiting, practices, games and special MBB events."
Other questions asked in the job application:
How many paid years of experience do you have supervising basketball weight training and conditioning workouts?
How many years of paid experience do you have designing weight training programs?
Have you ever been charged with a violation of NCAA 10.1 Unethical Conduct by the NCAA or any NCAA member institution?
Have you ever been charged with a NCAA Level I, II or III, secondary or major violation?
Are you currently involved in any pending NCAA investigation, charges and/or violations of NCAA legislation?
Has the NCAA Committee on Infractions ever issued you show-cause penalty?
A University of Kentucky spokesperson tells KSR that Harris is no longer with the program, ending his time with the Wildcats.
Harris previously served as an assistant strength and conditioning coach for football at the University of Arkansas. Before that, he held the same position with the Cincinnati Bengals for three years. His career began as an intern with Kentucky football's strength and conditioning program in 2009.
You can find the job application here.