5 Things To See At Kentucky's Open Practice For The Flood Relief Telethon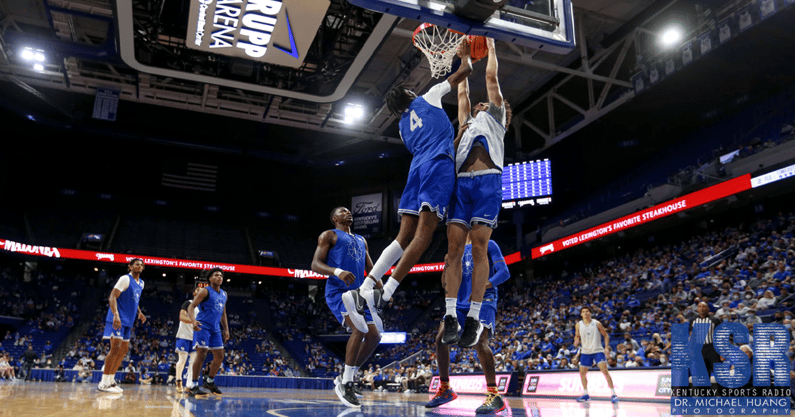 Later today, your University of Kentucky Men's Basketball program will host the Kentucky Flood Relief Telethon to raise money for flood recovery in Eastern Kentucky. The telethon will air on WLEX-18 from 5 to 8 PM with a special open practice on the Rupp Arena floor beginning at 6:30. Doors to Rupp Arena open at 5 to anyone interested in attending.
Whether you're attending or watching from the comfort of your own home, you're probably excited for the first look at this year's basketball team ahead of the Bahamas trip next week. There are new names to know, bigger roles for returning players, and everybody loves watching Oscar Tshiebwe.
For me, these are five things I hope to see tonight in Rupp Arena when the Wildcats offer up a glimpse behind the scenes to raise attention to their flood recovery efforts.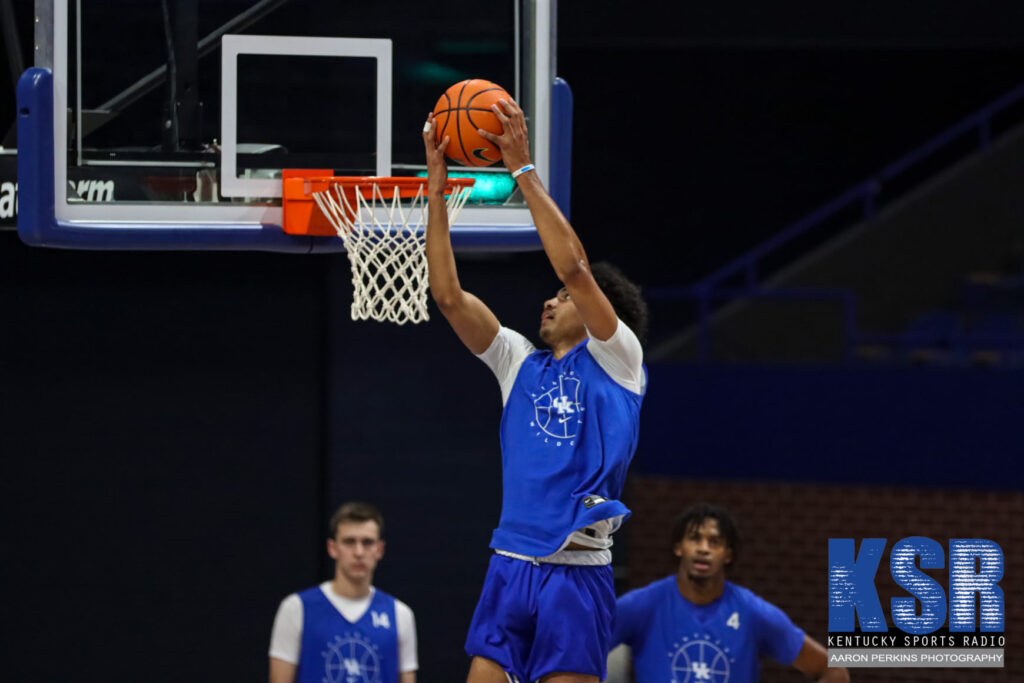 (1) Jacob Toppin in a dunk contest
Jacob Toppin has a lot to show off this summer before he steps into a starting role for the first time in his career. He's leaner and training like a professional after he tested the NBA waters back in April and May, and is working to add a consistent jump shot to his game in 2022-23.
But for tonight's purposes, give fans a dunk contest and put Jacob Toppin in it. The best hops in college basketball were on display at last year's Big Blue Madness and Kentucky fans want more.
(2) Oscar Tshiebwe, Daimion Collins in a 3-point contest
You can't have a dunk contest without a 3-point contest, and who better to sign up for a preseason 3-point contest than Oscar Tshiebwe and Daimion Collins? The 3-point shooting stars of the summer, Tshiebwe and Collins are often seen letting them fly in the brief social media clips that come out of practice. Just last week, Oscar showed off his range steps inside the 3-point line.
Let's see what they have in an actual 3-point contest against, say…
(3) A healthy CJ Fredrick
One of the most important players on the team is a veteran in the locker room but a newcomer to the court due to injuries. CJ Fredrick is now back and feeling like himself again before he makes his on-court debut in the Bahamas next week, and has seen significant changes to his frame since getting his legs back and working with Kentucky's new strength and conditioning coaching.
Fans will see Fredrick for the first time in a long time in tonight's open practice.
(4) The new guys
Obviously, the new faces are part of the excitement behind tonight's open practice. Freshmen Cason Wallace, Chris Livingston, and Adou Thiero are never-before-seen players at Kentucky, plus the transfer from Illinois State, Antonio Reeves.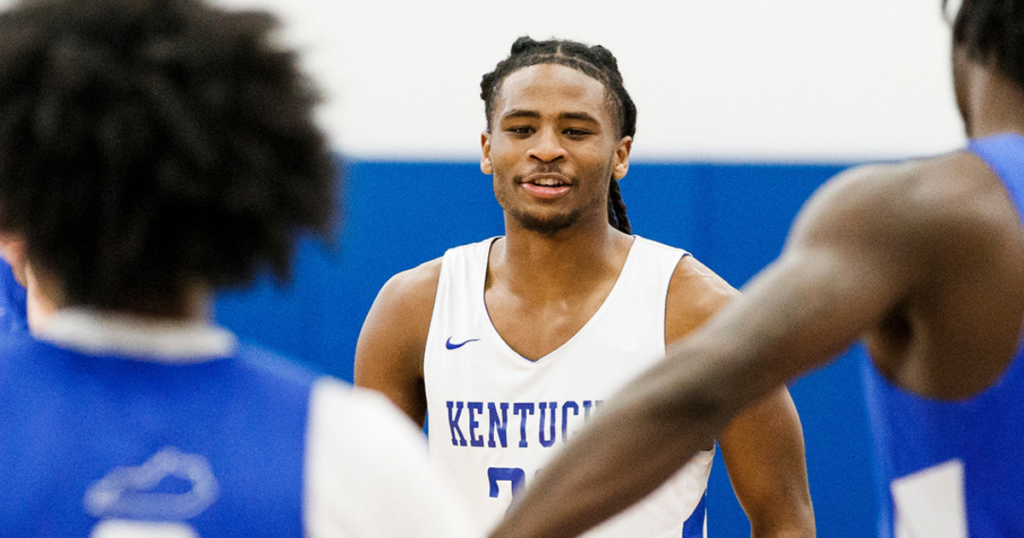 The open practice won't be a huge indicator of what's to come for the season, but it's the first time we'll see the group together in a teaser for the four upcoming exhibitions.
Some consistent 3-point shooting would be nice.
(5) Lots of money raised for flood relief
Above all else, we hope to see a huge response to the Kentucky Flood Relief Telethon. John Calipari noted it's the sixth time he's led a fundraiser with Kentucky Basketball and he expects BBN to respond to the call for help as fans have always done in the past; most recently, to assist the other side of the state last winter.
We have our own fundraiser at KSRFloodRelief.com and there are others out there as well–whichever you choose, any and all contributions are needed to recover and rebuild from another disaster.
---
WATCH: John Calipari announces telethon details, explains player-driven call to action
On Monday, John Calipari and three of his players held a press conference to announce the Kentucky Flood Relief Telethon and to express their sympathy and feelings for everyone impacted.
"Just come, have a ball with this team. Let's give what we can give," Calipari asked the Big Blue Nation. "Any time that we can help, we're going to do what we can."
Led by CJ Fredrick, the players came up with the idea as a team, Calipari noted. "This is servant leadership in action," he said.