Undefeated Kentucky Soccer off to best start in program history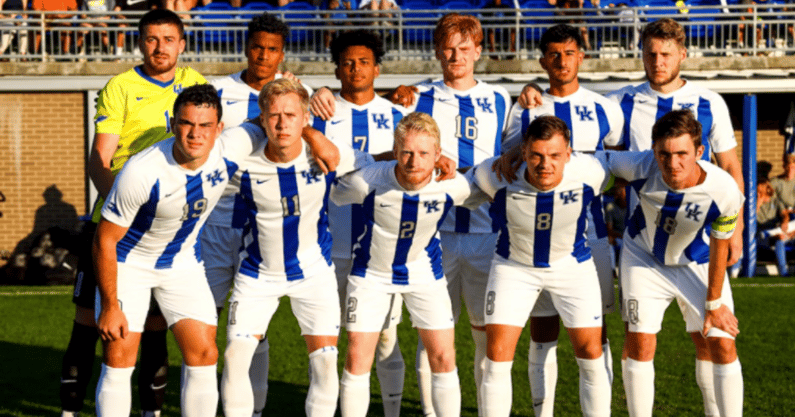 The Soccer 'Cats might be the best athletics team on campus that is playing right now. No. 6 Kentucky defeated Old Dominion (2-7-1) by a score of 2-0 on Friday night to keep its undefeated start to the 2021 season rolling. The Wildcats now move to 8-0-3 (2-0-3 in C-USA) through their first 11 matches. The undefeated start is a first in program history.
Kentucky, plagued by a scoring drought, redeemed itself in the second half against Old Dominion. UK had not scored since their matchup against UAB earlier in the season on Oct. 3–a 167-minute drought–and failed to do so again in the first half.
But junior defender Luis Grassow and sophomore midfielder Enzo Mauriz were able to put UK on the board. The impressive second-half performance moved Kentucky to a scoring advantage of 19-4 on the season.
Career first scorers
Both of Friday's scorers had their first career college goal in the match against Old Dominion.
Grassow launched the game-winning score in the 52nd minute off of a corner kick while Mauriz scored later in the game in the 74th minute.
Goalkeeper Jan Hoffelner recorded the seventh shutout of his lone UK season. All three of Hoffelner's saves came in the first half, as the Cats held Old Dominion without a shot on goal for the final 54 minutes of action.
Kentucky will return home for its first non-league ranked matchup against No. 21 West Virginia on Tuesday at 7 p.m. ET.