Kentucky vs. South Carolina After Action Review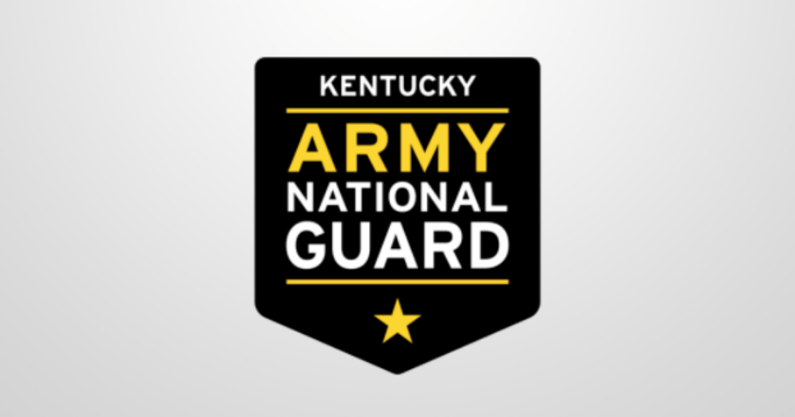 An After Action Review, or AAR for short, is a military process used to analyze what happened, why it happened, and how it can be done better. Thanks to our friends at the Kentucky Army National Guard, KSR applies that concept to analyze how the Wildcats fared against its most recent opponent. Here is the breakdown of pregame goals pared against results vs. South Carolina.  
There are no such things as bad SEC road wins. Kentucky traveled to a raucous Williams-Brice Stadium and beat the Gamecocks 16-10 in order to extend its record to 4-0, 2-0 in the SEC. While the game lacked offensive pizazz, Brad White's defense dominated the contest. The Big Blue Wall flexed its collective muscles in an old school, line-of-scrimmage slugfest. The same can be said in the head coaching matchup. Mark Stoops schooled rookie Shane Beamer on the sidelines. Let's see how the 'Cats stacked up to pregame goals. 
OFFENSE 
The fact that the Wildcats are 4-0 with a -9 turnover margin is nothing short of spectacular. UK lost two fumbles and threw an interception vs. Carolina. Liam Coen's unit was saved by a nasty defensive performance on multiple occasions. Kentucky's run game got back on track after struggling against UTC by rushing for 230 yards. Chris Rodriguez Jr. is leading the SEC with an average of 130.5 yards per game. The Wildcat running back went for 144 and was supported by Kavosiey Smoke's best performance of the season. Smoke accumulated 50 yards off nine carries. 
Carolina's intent was to prevent the big pass play on Saturday night. It accomplished this goal for the most part. UK averaged 6.8 yards per completion. Quarterback Will Levis completed 68% of his passes but threw for a season-low 102 yards. When the Cats absolutely had to get yards, it went to its trusted run game. Let's see how UK fared vs. pregame goals. 
Rush for 230 yards.
YES. Actually, 230 exact yards. Chris Rodriguez Jr. put the ball on the ground on two occasions. Mark Stoops stuck with his star with the game on the line. Rodriguez Jr. responded with a 26-carry game that resulted in 144 yards. Kavosiey Smoke's contribution was invaluable. Smoke played his best game of the 2021 season after running for 50 yards. His 5.6 yards per carry were vital in the outcome. The Wildcat offense averaged 5.7 yards per rush. The team with the most rush-yards was going to win the game. UK dominated this category. 
Pass Block: Allow less than two quarterback sacks.
YES. South Carolina's front seven is littered with NFL talent. Kentucky did not give up a sack on Saturday night. Carolina pressured Levis at times. The Wildcat quarterback's effectiveness with his legs was one of several deciding factors. Levis finished the game with five carries for 30 yards. Dare Rosenthal and Darian Kinnard were tested. The Cat's offensive line returned to preseason hype form. UK has allowed five sacks against non-conference opponents compared to just one vs. Carolina and Mizzou. 
NO TURNOVERS
NO. Turnovers remain to be a major problem. Kentucky finished the game with a -3 turnover margin on the road and still won. Its -9 turnover margin for the season ranks second-to-last in the nation. Two lost fumbles seemed to be somewhat of a victory after Rodriguez Jr. put the football on the ground on two additional occasions that were fortunately covered by the 'Cats. Will Levis threw his fifth interception on a deep-shot attempt to Wan'Dale Robinson. Kentucky has to get the turnovers in check in order to have a chance against Florida. 
DEFENSE
Brad White's defense was the star of the game. His unit fought back from a disappointing and disconcerting performance against UTC with a jewel of an outing on the road in the SEC. Kentucky held USC to 216 total yards including just 58 on the ground. UK stopped Carolina cold on three, fourth-down conversion attempts and limited the Gamecocks to 25% on third down. The Wildcat defense under White has been exceptional. His unit ranks 9th in the nation after allowing 260 total yards per game. It leads the country in fewest plays of 20+ yards and 6th after giving up 5.2 yards per pass attempt. 
Tackling was crisp and the line-of-scrimmage was won. Nose tackle Marquan McCall didn't jump off the stat sheet. But, he was forceful over the center for four quarters. Saturday night was UK's best defensive game of the season. This includes DeAndre Square's team-leading eight stops. Cornerback Carrington Valentine continued to develop and played at a high level after registering four stops including one for loss and a QB sack. Jalen Geiger returned to his hometown and recorded two tackles including one for a loss. 
Stop the Run: Allow less than 4.0 yards per carry and 140 yards for the game.
YES. South Carolina totaled 58 rushing yards and averaged 2.2 per carry. This was a significant improvement from its 6.1 yards per carry vs. UTC. Reigning SEC rushing champion Kevin Harris was held in check after rushing for 38 yards off 12 carries. Wildcat defensive linemen maintained gap integrity which freed up linebackers DeAndre Square and Jacquez Jones to clean up. Defensive backs were also virtuous tacklers. Saturday night was a classic case study of team defense. All three levels played complimentary and responsible football. 
Don't Give Up the Vert: Hold Josh Vann to less than 12 yards per catch.
YES. South Carolina receiver Josh Vann averaged 28 yards per catch against Georgia. He was held to three receptions for 16 yards against UK. His 5.3 yards per catch was a no factor.  
Up the Havoc: 5 Tackles for Loss and 2 QB Sacks.
YES. Kentucky registered exactly five tackles for loss and two QB sacks. After failing to sack the UTC quarterback a week ago, there were concerns about the UK pass rush leading into the Carolina game. Those uncertainties were answered by a strong performance in the havoc column. Cornerback Carrington Valentine and OLB JJ Weaver recorded a quarterback sack. Valentine, Josh Paschal, Jordan Wright, JJ Weaver, Jalen Geiger, and Marquan McCall all had TFL's on the night. 
SPECIAL TEAMS
No Game-Changing Plays.
YES. Kicker Matt Ruffolo was 3/3 on field-goal attempts and was the deciding factor on the scoreboard. Punter Collin Goodfellow was averaging 50.5 yards per boot going into the South Carolina game. That dropped to 40.7 vs. USC. But, UK didn't defeat itself in the third phase. 
What Does All This Mean? 
The goal of the first quarter of the season was always to be 4-0 going into the three-game stretch that includes Florida, LSU, and at Georgia. Style points were never a part of the equation. UK met this objective. Kentucky has not played its best football yet. Turnovers have been annoying. The Cats have yet to play complementary football in its first four outings. Putting it all together in all three phases will be mandatory in its upcoming contest against a good Florida Gator football team. 
Each of UK's first four football games has presented unique challenges. A slow start vs. an overmatched ULM team ended with a 45-10 win. The 'Cats had to slug it out vs. Missouri in order to hold on to a 35-28 victory against an upper-level quarterback. A flat and disinterested Wildcat team underperformed against FCS Chattanooga but won in the fourth quarter. Saturday's matchup against South Carolina also tested the 'Cats on the road. It dominated defensively after allowing zero points off three turnovers and gritted out a W by leaning on its run-game and offensive line. We've seen four different UK teams. Each game has ended with the Wildcats being on top on the scoreboard. Again, this team has yet to play its best football. 
The stakes are now raised. Florida presents a different type of challenge and a significant rise in opposing talent. The BBN wanted its Wildcats to be 4-0 when the Gators roll into town. It got its wish. 
A message from the Kentucky Army National Guard, The Kentucky Army National Guard is YOUR Kentucky home team.  The Soldiers of the Kentucky National Guard are your friends, neighbors, coworkers and classmates.  We are from each county in Kentucky and we stand together to support our fellow Kentuckians in times of natural disaster and civil unrest.  We also serve our nation at the direction of the president should the need for national defense arise.  Soldiers in the Kentucky Army National Guard are able to take advantage of opportunities in education with trade skill training, student loan repayment and up to $60,000 in tuition assistance to state public universities while serving part time.  Do you think you have what it takes to be a member of our team? For more information about joining the Kentucky Army National Guard, Text "KYGUARD" to 95577.  Live Here, Serve Here, Kentucky Army National Guard.