Kentucky vs. Florida is officially SOLD OUT this weekend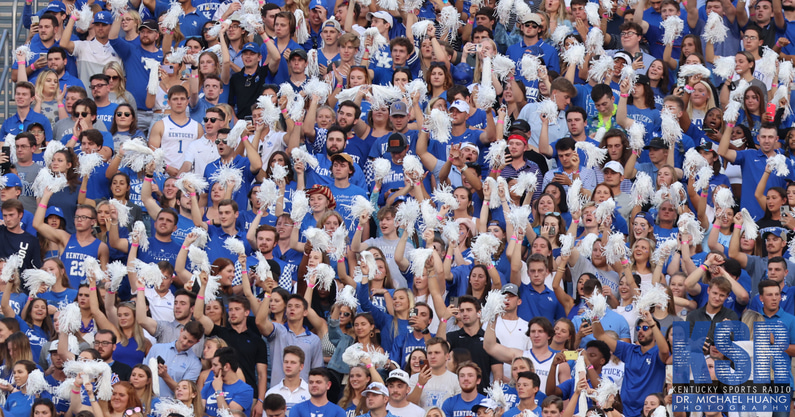 Kroger Field will host a sellout this weekend when the Kentucky Wildcats take on the Florida Gators on Saturday at 6 p.m. ET.
During Mark Stoops' weekly call-in radio show, Tom Leach announced all remaining tickets had been purchased and Kroger Field would be full this weekend.
"We just got word, it is a sellout," Leach announced. "Congrats to the BBN. It is sold out."
Only single tickets were available to open the week, with those being purchased to close out the day Monday.
Shortly after the news broke, Stoops thanked fans for doing their part to create a strong home environment in such a crucial game for the program. In his own words, sellout crowds help bring in elite recruits and allow for continued growth as a program.
"It takes great support," said Stoops. "A sellout crowd this week, that's how you build a program. … If we continue to pack it, we will get better recruits. It's going to feed, it's going to build. We've got to strike while the iron is hot and continue to grow this program."
On that note, Leach added that there are less than 3,000 tickets available for Kentucky's matchup against LSU on Oct. 9, meaning back-to-back sellouts is on the table.
First up, though? Kentucky vs. Florida on Saturday at 6 p.m. ET., live at Kroger Field and on ESPN.
Who's ready for kickoff?