Kentucky vs. Louisville: National Media Predictions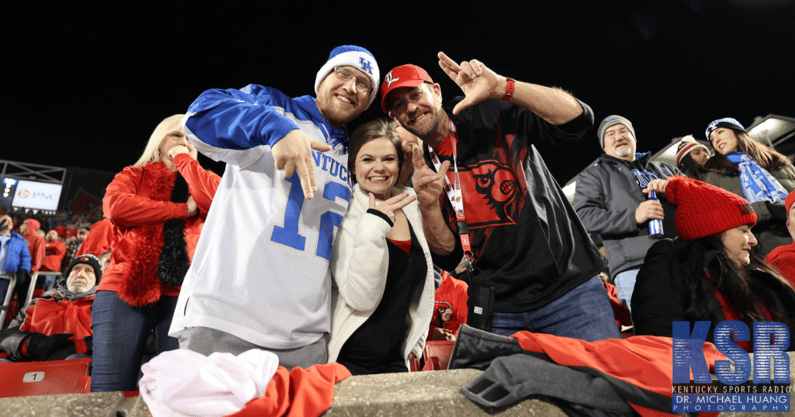 It's almost here. Tomorrow at 3 p.m., your Kentucky Wildcats take on the Louisville Cardinals in the Governor's Cup. What is the national media saying about the matchup? Here's a roundup of their predictions. (If you'd like to see the local media predictions, the Herald-Leader's got you covered.)
ESPN Matchup Predictor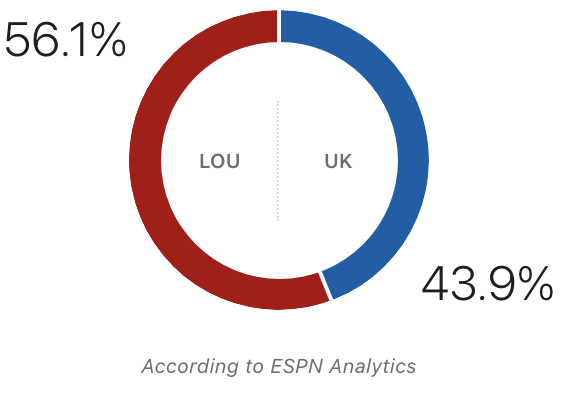 The machines over at Odd Shark have Louisville winning 33.0 to 30.2.
The Cardinals could be without star quarterback Malik Cunningham, though even if he plays, he is unlikely to be at 100%. The Wildcats shurt down Georgia's offense for the majority of last week's loss, and it won't be intimidated by anything that the Cardinals do with or without Cunningham. Wildcats coach Mark Stoops will get a balanced performance from running back Chris Rodriguez Jr. and quarterback Will Levis, which will be enough to win it by a touchdown or more. Pick: Kentucky (-3)
Kentucky coach Mark Stoops received a contract extension this week, and with Kentucky having lost two straight — including to Vanderbilt — the jokes came easy. But Stoops deserves the extension for everything he's done in Lexington, and it was better to announce it this week than it would've been after a loss to Louisville.

And there's a real chance the loss to Louisville is coming. As I said, Kentucky's lost two straight and is limping to the finish line. Louisville has won five of its last six, with the lone loss coming on the road to Clemson. The vibes are much stronger in Louisville, but if the vibes aren't enough, there's the matchup. Kentucky's offense is bad, but it's been at its worst against teams that can get after the QB. Well, Louisville ranks seventh nationally in pressure rate and second in sack rate. That's bad news for a Kentucky offensive line that has struggled all year. Louisville 24, Kentucky 20 | Louisville (+130)
CBS Sports staff
Straight Up

Against the Spread

Louisville has been balanced enough to find ways to keep things moving, and the defense is taking care of the rest with all the takeaways.

This is where the Cardinal defensive front has to shine. Will Levis might be good enough to overcome a slew of problems, and he's used to dealing with a pass rush, but he's going to get hit a bit too often.

The Kentucky deliberate style won't be enough to overcome a great day from the Cardinal defense.

Louisville 23, Kentucky 21
Line: Kentucky -2.5, o/u: 43.5
ATS Confidence out of 5: 2
Louisville vs Kentucky Must See Rating (out of 5): 3.5

Your turn. Leave your prediction in the comments.