KSR at Country Boy: Details on pint glass giveaway, VIP experience and the Ultimate Weekend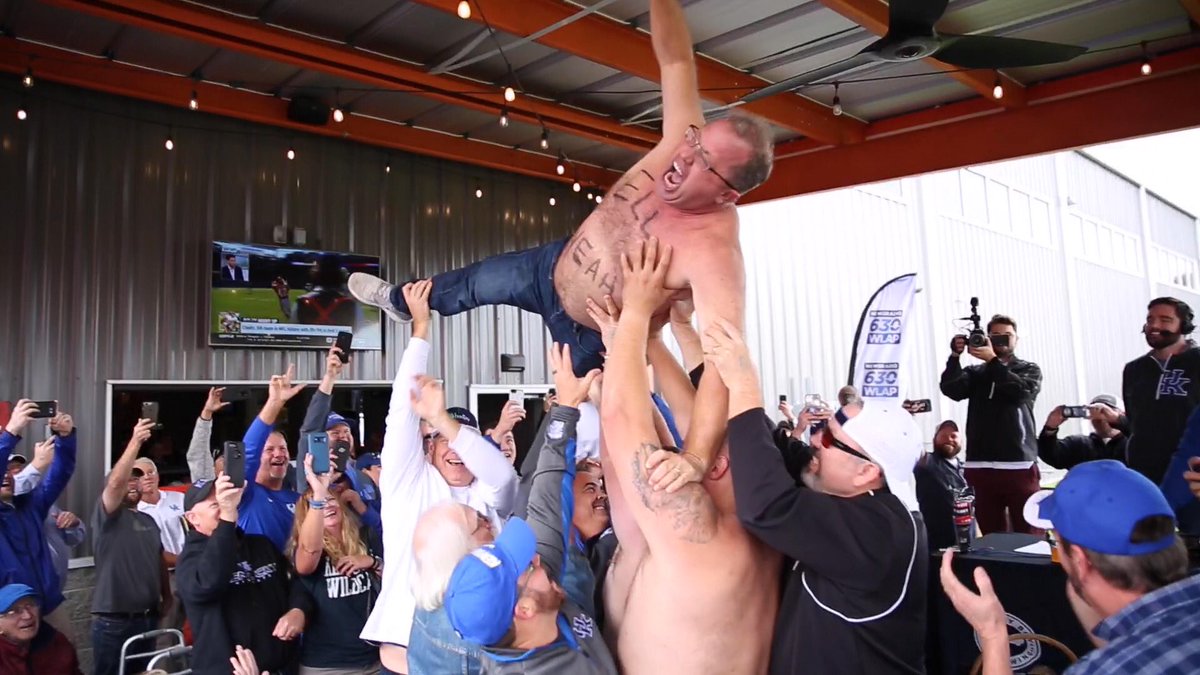 Here at Kentucky Sports Radio, we love all of our Friday remote radio shows and all of the businesses around Kentucky that sponsor them. Never had a bad one. We are fans of every place in every town we've visited and the nice people we get to meet everywhere we go. That being said, some of our Friday shows are a little more action-packed than others, and the one this coming Friday at the Country Boy taproom in Georgetown is the biggest we do all year, every year. You may remember last year's Country Boy remote when a shirtless Ryan Lemond went crowd surfing after giving his pre-South Carolina game pep talk. It was awesome. Or the year before that when a shirtless Ryan Lemond (I'm noticing a theme here) busted his own head open while giving another pep talk to the crowd. This year he'll probably get partially naked again, but there are plenty more reasons to play hooky from work or school to go hang out with KSR to jump start a huge weekend. Exhibit A: These
co-branded KSR/Country Boy/Kentucky pint glasses
they're giving away. The first 250 people through the door (doors open at 8 a.m.) will receive one: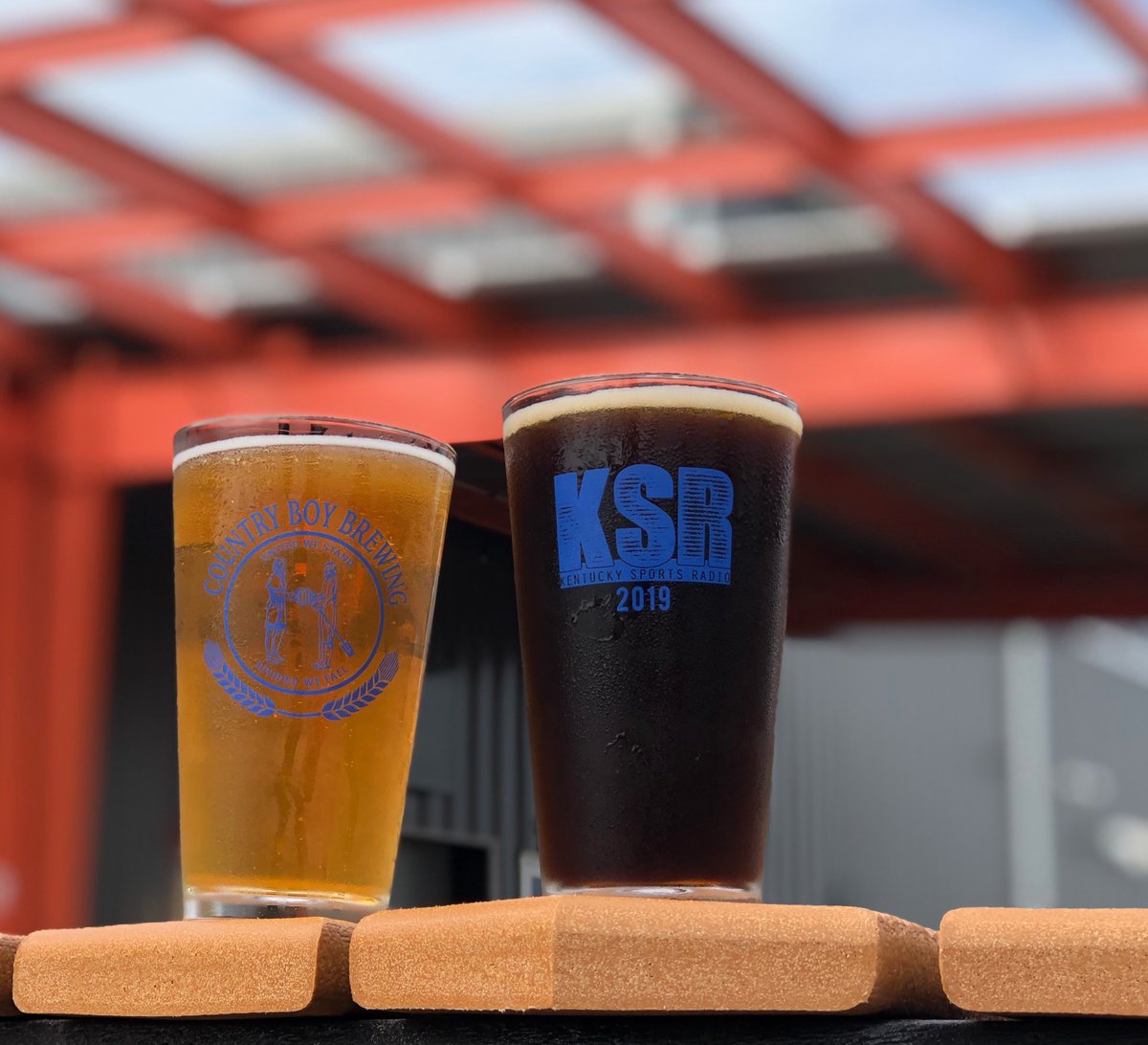 Then there is the big prize package that will be given away at the end of the show:
The Ultimate Lexington Weekend!
The winner of The Ultimate Lexington Weekend will receive:
-- Two-night stay in Lexington the weekend of the Mizzou game (10/25-10/27) -- Four tickets to the UK-Mizzou football game -- Private tour of the Country Boy brewery -- Private tour of the Joe Craft Center, home of the UK men's basketball team -- Friday night dinner at Malone's -- A night of Battle Axes -- Pregame lunch or postgame dinner at KSBar (depending on kickoff time) -- Private tour of the new KSR office above KSBar -- Sunday brunch at OBC Kitchen
How's that for a giveaway? All you have to do is be present to win! And if you're planning to attend Friday's show but would like a VIP treatment because you're boujee,
Lex On Tap has partnered up with KSR and Country Boy for the VIP Experience. 
A limited number of tickets are available for the following itinerary:
-- 7:30 a.m. -- Meet at Country Boy's Lexington taproom on Chair Street for a beer tasting and brewery tour with the owners of Country Boy. -- 7:45 a.m. -- Depart for Country Boy in Georgetown on Lex On Tap's bus, along with Country Boy owners DH and Evan... and me! Doughnuts and refreshments will be provided on the bus. -- 8:30 a.m. -- Arrive at Country Boy in Georgetown for another tasting and tour. -- 10:00 a.m. -- VIP seating for the KSR live show. -- 1:00 p.m. -- Arrive back in Lexington at Country Boy on Chair Street
To purchase your spot on the VIP Experience, click
here
. Do that and I'll see you on the bus bright and early Friday morning! So to recap, KSR at Country Boy in Georgetown this Friday morning. Doors open at 8 a.m. Get your free glass. Enter to potentially win a fun weekend package. Get jacked up to watch the Cats beat the Gators on Saturday. [video width="1280" height="720" mp4="http://kentuckysportsradio.com/wp-content/uploads/2019/09/VHjI3DecLF_b4Uqy.mp4"][/video]