KSR Today, presented by Lextran: Kaden Moorman is ready to commit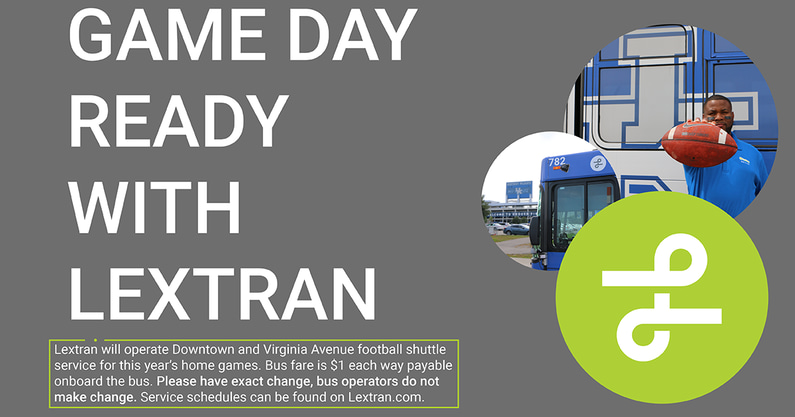 Lextran is here to help you cheer on the Wildcats! For only $1 each way, one of Lextran's football shuttles can take you from Downtown or Virginia Avenue to the stadium. It's a safe, convenient, and easy way to travel to and from the games. Visit tinyurl.com/LextranUKFootball to learn more.
---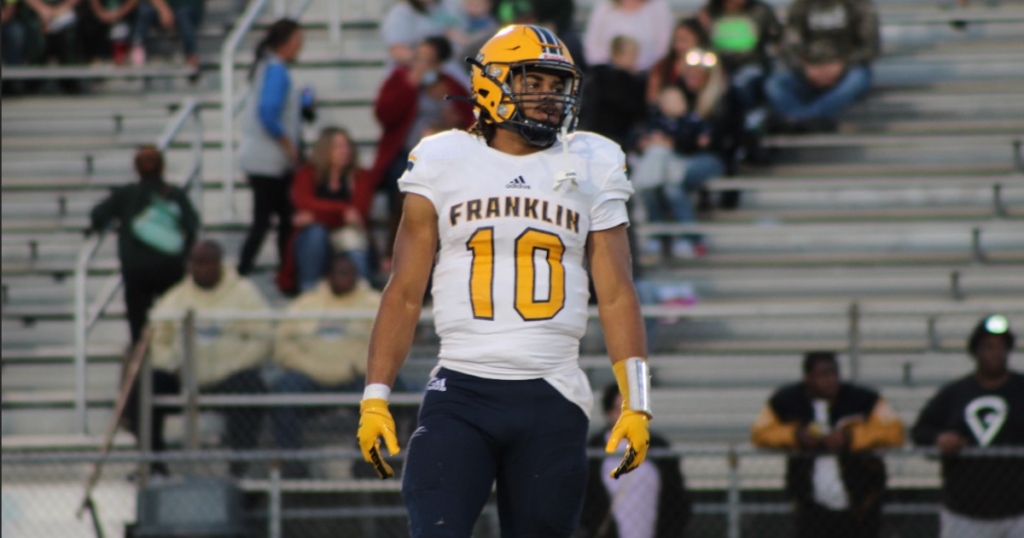 It's commitment day for 2023 three-star athlete Kaden Moorman, who is set to announce his final decision at 2 p.m. ET on Friday.
The decision comes after the Franklin County standout visited Lexington for Kentucky's upset victory over Florida on Saturday, with Moorman announcing less than 24 hours later that he was ready to make a commitment.
"I met with Coach (John) Settle, me and him talked about my season," Moorman told KSR. "I saw Coach (Vince) Marrow, and me and Coach Marrow walked and talked on the field before pregame. So we talked about my season and how UK is looking the next couple of years and how they're building their program. I felt at home."
Listed as a top-350 prospect in the class of 2022 in 247Sports' Composite Rankings, Moorman received his scholarship from Kentucky back in June. He also holds offers from Wisconsin and Toledo.
Through seven games for Franklin County (4-3), the 5-foot-10, 215-pound athlete has rushed for a team-high 777 yards on 92 attempts (111.0 per game) to go with 14 touchdowns.
Now, we're going to find out if Moorman will be taking his talents to the University of Kentucky when he announces his commitment this afternoon.
Come on down.
Kroger KSR Game of the Week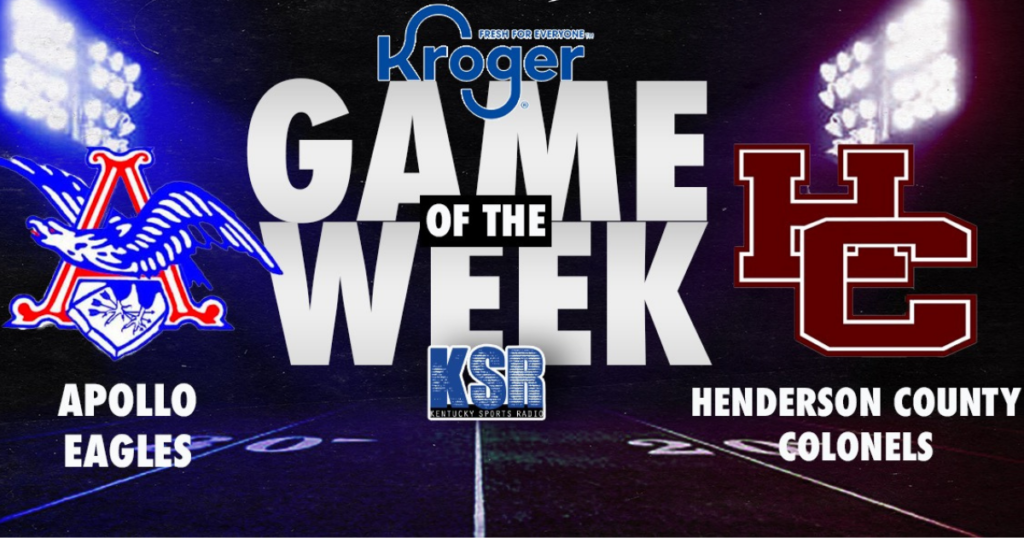 KSR is headed west for this week's Kroger KSR Game of the Week, as Apollo travels to Henderson County for a 6A showdown. The Henderson County Colonels are 5-1 with the team's lone loss coming against 4A powerhouse Boyle County. The Apollo Eagles enter the contest with a 4-2 record on the year, including a 56-49 victory over McCracken County.
Apollo is led by quarterback Christian Combs, who has completed 84 passes for 1104 yards and 11 touchdowns. The Eagles are paced by Evan Miller's 24 receptions and Noah Rhinerson's six touchdown catches. Moran Eans' 57 tackles lead the defense. Jarrod Gray has also contributed 51 stops.
Henderson County's rushing attack has racked up 885 total yards and nine scores, with Jordan Wright leading the pack with 433 yards and five touchdowns. The Eagles have three ball carriers that have exceeded the 200-yard threshold for the season. 6'5, 280-pound lineman Saadiq Clements sports offers from Kentucky, Purdue, Indiana, Louisville, and others. The junior is joined on the front by Byrce Tapp. The Colonels are allowing 10-points per game and have pitched three shutouts.
The Kroger KSR Game of the Week will kick off Friday night at 7 p.m. CDT.
For KSR's complete preview of the game, click here.
Blue-White Game tickets are now on sale
Tickets for Kentucky men's basketball's upcoming Blue-White Game went on sale Thursday, with thousands of affordable seats still available.
The annual scrimmage will be held on Friday, Oct. 22 at 7:00 p.m. ET at Rupp Arena. It will also be aired live on SEC Network.
Both lower- and upper-level tickets are still available, ranging from $5-$15, depending on where you would like to sit. Premium seats for affordable prices to watch your beloved Wildcats to open the college basketball season.
To purchase tickets, you can do so exclusively through Ticketmaster.com or on the Ticketmaster app.
SEC Nation
The SEC Nation crew is in town this weekend after choosing Kentucky vs. LSU as its featured game of the week.
To preview the matchup, Tim Tebow, Laura Rutledge, Marty Smith and Ryan McGee will all speak to the media this afternoon, with KSR there to provide coverage.
SEC Nation will be live from William T. Young Library on Saturday from 10 a.m. – noon ET, as the Nation crew previews a full day of football on Oct. 9. Rutledge is back as host for her fifth season, her sixth on the show overall, alongside Paul Finebaum, Roman Harper, Jordan Rodgers and Tebow for a weekly breakdown of the SEC football action to come.
William T. Young Library will also be home to the Friday edition of The Paul Finebaum Show, with #FinebaumFriday live from site beginning at 3 p.m. ET on Oct. 8.
KSR in an hour
Matt Jones, Drew Franklin and Shannon the Dude are live from Lemons Mill Brewery in Harrodsburg to preview Kentucky's matchup against the LSU Tigers this weekend.
Doors are open now, with breakfast (and beer) available on-site.
10 a.m. to noon. Tune in.