KSR Today: Summer Days, Drifting Away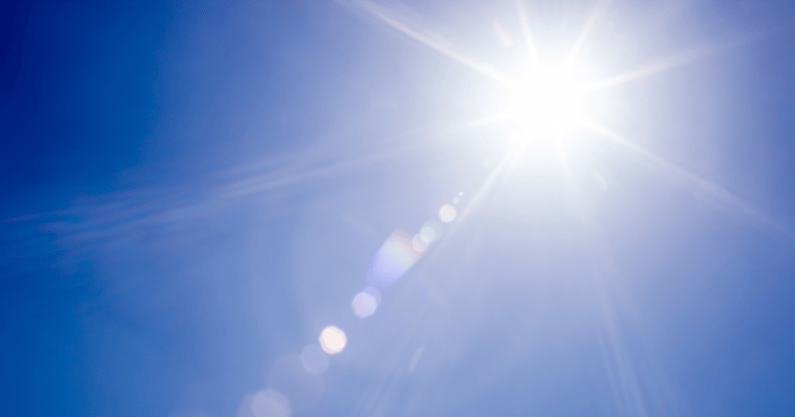 Good morning friends, and welcome to another slow summer day here at Kentucky Sports Radio. I'll be your guide for this morning's rundown of what's happening in the UK Sports world and beyond. Unfortunately, it's gonna be another hot one, with temperatures expected to soar to mid-90s this afternoon in Kentucky and maybe even 100 degrees down here in Nashville. But it's a dry heat, right? Some of you may even get some rain. Lucky.
Now that we've covered the weather, let's get on to the good stuff.
It's NBA Draft Eve
Let's be honest; NBA Draft week feels different this year. The John Calipari Era has conditioned us to saying goodbye to players after just one season in Lexington, but this time around, one of those players didn't even play in a game. Shaedon Sharpe will likely hear his name called before TyTy Washington in tomorrow night's draft and it will likely be accompanied by the word "Kentucky" and a hug from John Calipari. I'm not sure the internet is ready for that moment, but it's going to happen, so brace yourself or just disconnect for the night.
Right now, Sharpe is projected to go in the top ten, while Washington is listed in the mid-teens to mid-20s. Mock draft season is in the home stretch, so stay tuned for the latest projections. Or, just scroll on.
Travis Perry will visit Kentucky this weekend
A big recruit will be on campus soon — and he's a Kentucky boy. Lyon County star Travis Perry will visit UK this weekend, his father tells our own Jack Pilgrim. John Calipari and K.T. Turner watched Perry play this past weekend in the Titans-Rockets Summer Shootout in Shelbyville. A rising junior, Perry has already scored 3,000 points in his career and is only 1,149 points away from breaking King Kelly Coleman's all-time record of 4,337. In just the past week, he's pulled in offers from Cincinnati, Missouri, Wake Forest, Iowa, Purdue, and Nebraska to go along with ones from Ole Miss, Creighton, Western Kentucky, and New Orleans.
Speaking of Kentucky boys, did you see this news?
Cutter Boley picks up offer from Alabama, visits Georgia today
What a year it's been for 2025 quarterback Cutter Boley. The Hodgenville, Ky. native landed an offer from Kentucky back in December, and since then, has become one of the fastest rising sophomore recruits in the country. Boley, who will play at Lexington Christian Academy this upcoming season, added offers from Ole Miss, West Virginia, Kansas, Pitt, Michigan, Virginia Tech, Missouri, and Tennessee. The biggest offer of all came over the weekend: Alabama. Today, Boley could add one from the reigning national champion Georgia Bulldogs.
Four teams left in the College World Series
We've made it to the semifinal round of the College World Series. Yesterday, Texas A&M and Arkansas each won elimination games to move on. Oklahoma will take on Texas A&M at 2 p.m. ET, followed by Ole Miss vs. Arkansas at 7 p.m. Both games will air on ESPN. Oklahoma and Ole Miss need just one win to advance to the finals, while Texas A&M and Arkansas need to win twice to avoid elimination.
Just think, in a few years, that will be an All-SEC Final Four. It really does just mean more.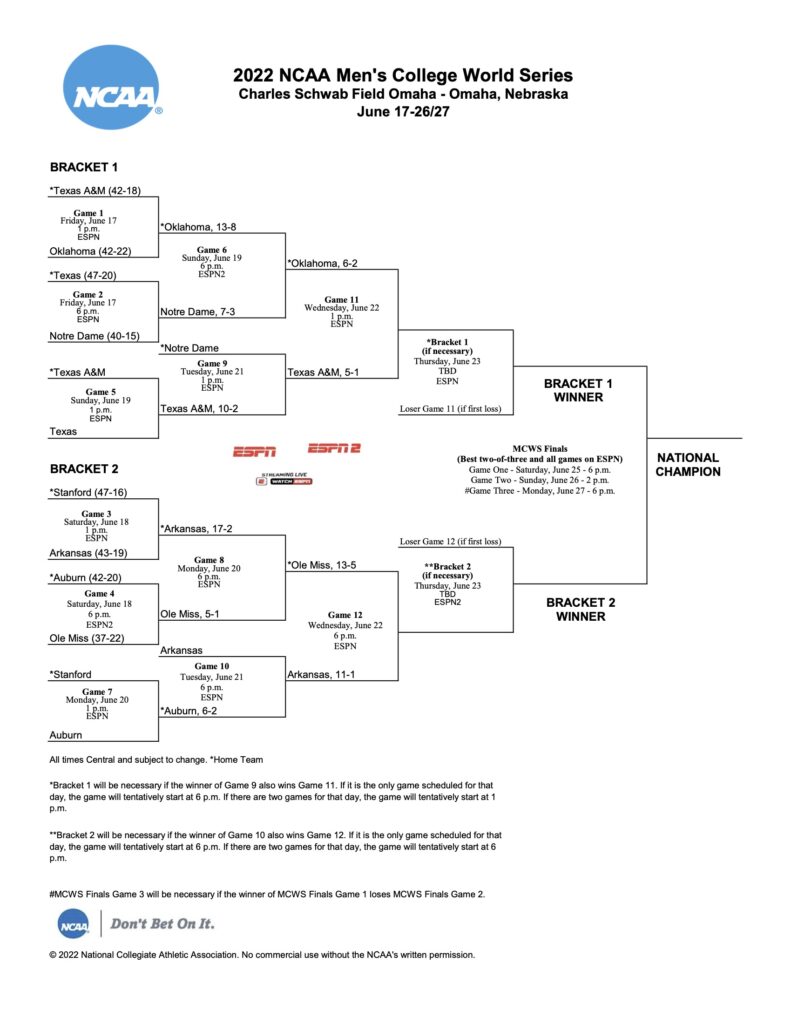 Shamar Porter, Austin Ramsey put Ls Down
You know what doesn't get old? Ls Down. Today's come from four-star wideout Shamar Porter, who committed to Kentucky back in January, and three-star offensive lineman Austin "House" Ramsey, who committed earlier this month. Check out the videos they shared from recent official visits.
Happy Birthday, Mr. TT!
My husband Matt turns another year older today. It's hard to believe that when we started dating almost 13 years ago, he wasn't a Kentucky fan. Now, he cheers for the Cats almost as hard as I do. Shoutout to him and the other "KSPartners" for patiently dealing with our long, weird hours, shortened weekends during the season, and seemingly nonstop screen time. Looking forward to celebrating you at Jeff Ruby's tonight (thank goodness we got that gift card).