KSR Today: Remembering Mike Pratt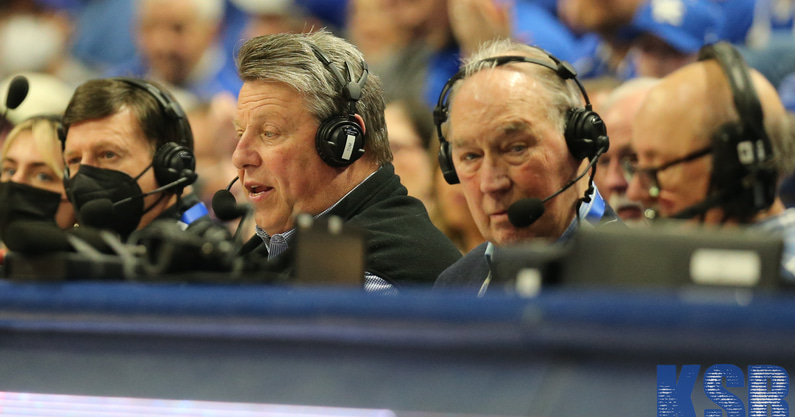 A Kentucky basketball icon is gone.
Mike Pratt, a former UK basketball player who later called games on the radio for two decades, has died following a long battle with cancer. He was 73.
Pratt, born August 4, 1948, played for Kentucky from 1967-70. The Wildcats managed a record of 71-12 in that span, including 48-6 in the SEC. He finished his career scoring 1,359 points, good for 26th in program history. He earned All-SEC honors as a junior and senior, including All-America honors his final season at Kentucky.
Pratt was inducted into the UK Athletics Hall of Fame in 2009.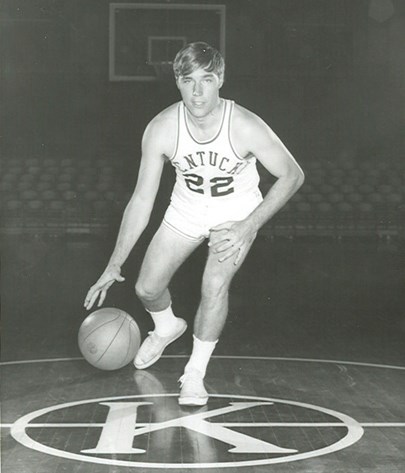 The native of Dayton, Ohio began his broadcasting career at Kentucky during the 2001-02 basketball season, providing color commentary on radio during games. He worked alongside Tom Leach, the team's play-by-play announcer. The two later wrote a book together called Kentucky Basketball: Two decades behind the scenes, which came out in 2021.
The Wildcat icon was diagnosed with colon cancer in 2019, with treatments forcing him to miss Kentucky's games at Georgia and Auburn in January that season.
Back in May, Kentucky head coach John Calipari asked Big Blue Nation for donations to help Pratt and his family with medical expenses.
"One thing that makes #BBN special is how we fiercely take care of and protect our own. It's time to do that again," Calipari tweeted. "If you know Mike Pratt, you know what a special man he is. He's a dear friend to many and a gentleman to all. And Mike needs our help.
"Ellen and I have been in prayer for Mike, who is one of the best people we've ever known. We will match the first $50k in donations through this fundraising site. Thank you for the support so far #BBN! Please keep donating to support our dear friend!"
That campaign — found here — helped raise over $65,000 as of Friday morning.
The Pratt family plans to have a Celebration of Life gathering at the University of Kentucky. Details have not yet been finalized. In lieu of flowers, the family is asking for donations to be sent to Kentuckiana Friends of V.
Members of Big Blue Nation shared their condolences on social media following the heartbreaking news.
Rest in peace to a Kentucky basketball icon.
Golden State Warriors win 2022 NBA Finals
A world champion has been crowned in the NBA, as the Golden State Warriors defeated the Boston Celtics in six games to win the 2022 title. The Warriors took down the Celtics by a final score of 103-90 to claim the title.
Steph Curry earned Finals MVP honors, finishing with 34 points, seven rebounds and seven assists in the series-clinching win. Andrew Wiggins added 18 points, followed by Jordan Poole with 15 and Klay Thompson and Draymond Green with 12 points apiece.
Jaylen Brown finished with 34 points in the loss, followed by Al Horford with 19 points and 14 rebounds. Boston star Jayson Tatum finished with just 13 points on 6-18 shooting in the loss.
Antonio Reeves, Sahvir Wheeler meet with the media
The Kentucky Wildcats will hold a media opportunity with guards Sahvir Wheeler and Antonio Reeves at 1:30 p.m. ET this afternoon. Wheeler has led the Southeastern Conference in assists per game in each of the last two seasons and was a Bob Cousy Award finalist in 2021-22. Reeves ranked among the country's top 20 individual scorers last season at Illinois State averaging 20.1 points per game.
KSR will be in attendance for the press conference, with coverage on the site to follow.
Titans-Rockets Shootout 2022 is live from Shelbyville
Kentucky guard commit Reed Sheppard will be playing in Shelbyville this weekend, as will five-star forward Xavier Booker.
Starting on Friday and continuing throughout the weekend, the third annual KABC Titans Rockets Summer High School Shootout returns to Shelbyville, KY. The 64-team tournament, which is hosted every summer at Collins High School once the contact period opens in mid-June, is a perfect opportunity for college coaches to observe some of the best talents the state of Kentucky has to offer, including plenty of high-level out-of-state prospects. 
All games this weekend will be live-streamed on BallerTV. A full schedule can be viewed by clicking the link here. Games start early on Friday at 10:00 a.m. with the final game tipping off at 9:00 p.m.
KSR will be there all weekend to soak everything in.