KSR's 2018 Kentucky Football National Signing Day Live Thread
National Signing Day is here!  Today Mark Stoops will complete his 2018 Kentucky football recruiting class. After signing 20 talented prospects during the first ever Early Signing Period, Stoops' staff has spent the last six weeks finding the perfect fits to fill the final five spots.  Two players committed after official visits -- LiAllen Dailey and Nick Lewis -- and are expected to fax in National Letters of Intent in the early morning.  A few more players could roll the dice and surprise the Big Blue Nation this morning. Mark Stoops and Vince Marrow will speak with the media at noon.  Outside of that, it's hard to know what to expect on the first NSD following an early signing period. Normally today is filled with fax after fax.  That already happened in December.  Without the early morning influx of chaos or an online broadcast, today will look much different than any other NSD.  I don't know what's going to happen, but it's going to be a wild ride.  Stay tuned.
---
10:30, That's a Wrap
-- We're going to shut down this Live Thread.  There's probably not going to be one more surprise.  With Oats and Smoke in the fold, that's more than enough pleasant surprises for one day.  We'll be back with more from Mark Stoops and Vince Marrow at Noon.
---
10:27, (Nick) Oats is 122% Committed
-- I appreciate Oats' official announcement
on Twitter
.  He's not 100 percent, he's 122 percent. [caption id="" align="alignnone" width="454"]
@ChristopherOats
[/caption]
---
10:22, Trevon Flowers to Tennessee 
https://twitter.com/GregHadley9/status/961258349793824768
---
10:20, (Nick) A look at UK's 2018 Class
-- We're still waiting to hear from Trevon Flowers, although I'm not optimistic.  If the class is finalized with the following 24 members, it will be ranked No. 34 overall and No. 11 in the SEC by the 247 Composite Rankings. [table id=65 /]
10:09, Freddie's Take on Lewis
-- Look at Mike Leach's track record of identifying pass blockers. Lewis was a Washington St commit. Huge lineman. Adds to what I think is Stoops' best OL class ever.
---
10:04, Freddie's Take on Dailey
-- Late bloomer, caught 23 TD passes as a senior on state title team. 1st Team 6A all State, receiving yards as a senior rank top 10 in Alabama history.
---
9:58, LiAllen Dailey is Official
-- Mark Stoops' Twitter account congratulated the Alabama wide receiver for joining the Kentucky family.
---
SIGNED

: LiALLEN DAILEY
---
LiAllen Dailey Wide Receiver | 6-3 | 198 lbs. Pinson, Al. | Pinson Valley

Highlights

ESPN
 -- | 178 WR
Top 247
No. 855 | 125 WR
Rivals
-- | 95 WR
247 Comp.
No. 697 | 112 WR
Bio:  
The tall outside target helped lead Pinson Valley to an Alabama 6A State Title.  Considered a late-bloomer, his numbers forced schools to pay attention.  Dailey caught 80 passes for 1,441 yards (Top 10 in state history) and 23 TD catches to earn First Team All-State honors.  Dailey picked Kentucky over Louisville.
---
9:55, Mark Stoops welcomes Chris Oats to the Class
https://twitter.com/UKCoachStoops/status/961250022275854336
---
9:51, Freddie's Take on Smoke
-- Kentucky needed Kavosiey Smoke and Smoke needed UK. Perfect stylistic fit for Eddie Gran who has helped develop Benny Snell into one of the nation's best. Powerful, yet deceptively fast; Smoke has a chance to force his way into the rotation.
---
9:48, (Nick) Nick Lewis' Signing Day Ceremony
-- It appears the 6'9 offensive lineman has officially made his pledge to UK. [caption id="" align="alignnone" width="1024"]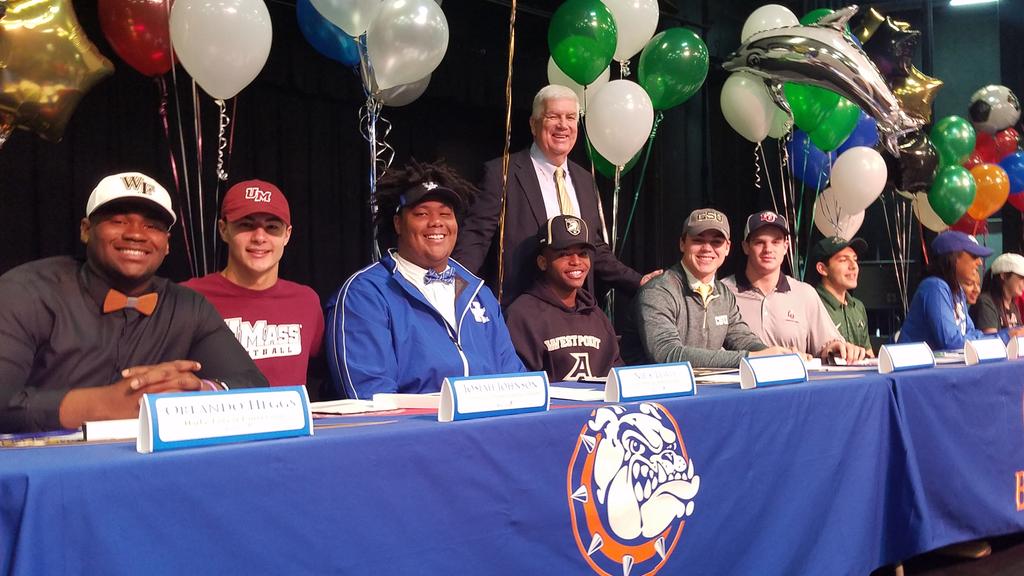 @1BollesFootball[/caption]
---
SIGNED

: NICK LEWIS
---
Nick Lewis  Offensive Tackle | 6-9 | 350 lbs. Jacksonville, Fl. | The Bolles School

Highlights

ESPN
 -- | 85 OT
Top 247
No. 720 | 55 OT
Rivals
-- | --
247 Comp.
No. 836 | 71 OT
Bio: 
The largest player to ever commit to Mark Stoops' Kentucky Wildcats, before he pledged to come to Kentucky he was a Washington State commit.  Prior to that he protected the blind side of Mac Jones as The Bolles School's left tackle.  A Blue-Grey All-American, Lewis has a reputation as an excellent pass rusher.  The addition of Lewis is the cherry on top of John Schlarman's excellent offensive line class, arguably his best to date.
---
9:41 -- YAHTZEE!
---
SIGNED

: KAVOSIEY SMOKE
---
Kavosiey Smoke Running Back | 6-0 | 215 lbs. Wetumpka, Al. | Wetumpka

Highlights

ESPN
 -- | 83 RB
Top 247
No. 647 | 54 ATH
Rivals
-- | 29 RB
247 Comp.
No. 575 | 46 ATH
Bio:  
The powerful running back is exactly what the UK offense needed on National Signing Day.  Down one man in the running back room, the Cats found a bruiser with one badass name.  Smoke turned down North and South Carolina to become a Wildcat.  He'll be teammates at Kentucky with a guy who beat him in the Alabama 6A State Final, LiAllen Dailey.
---
9:38 -- Smoke Live Stream
---
9:36, (Nick) DON'T GEEK
-- The Kentucky blue bow tie bodes well for Kentucky. [caption id="" align="alignnone" width="1200"]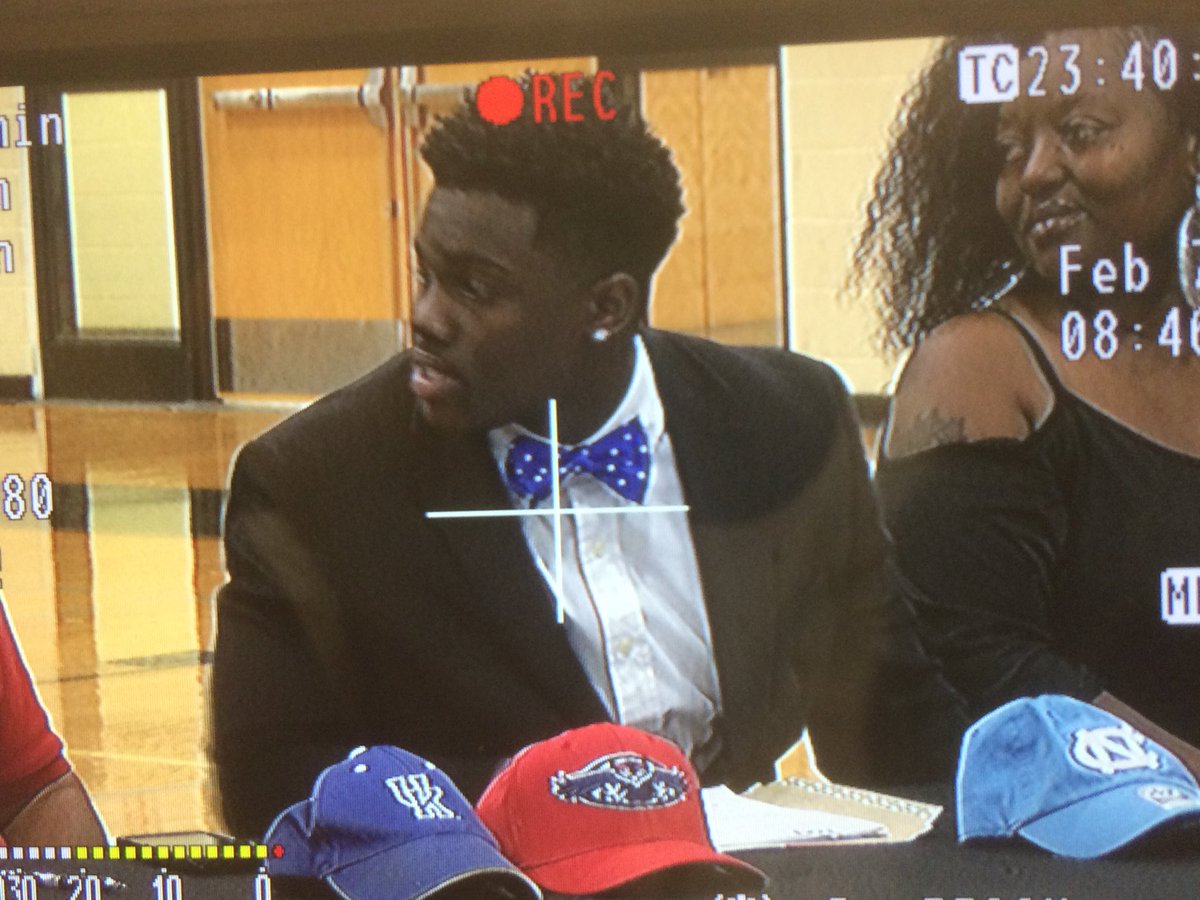 @Stephen_Gunter
[/caption]
---
9:30, (Nick) WE HAVE HATS
-- I don't know if we're going to get a stream, but at least we got hats. [caption id="" align="alignnone" width="1200"]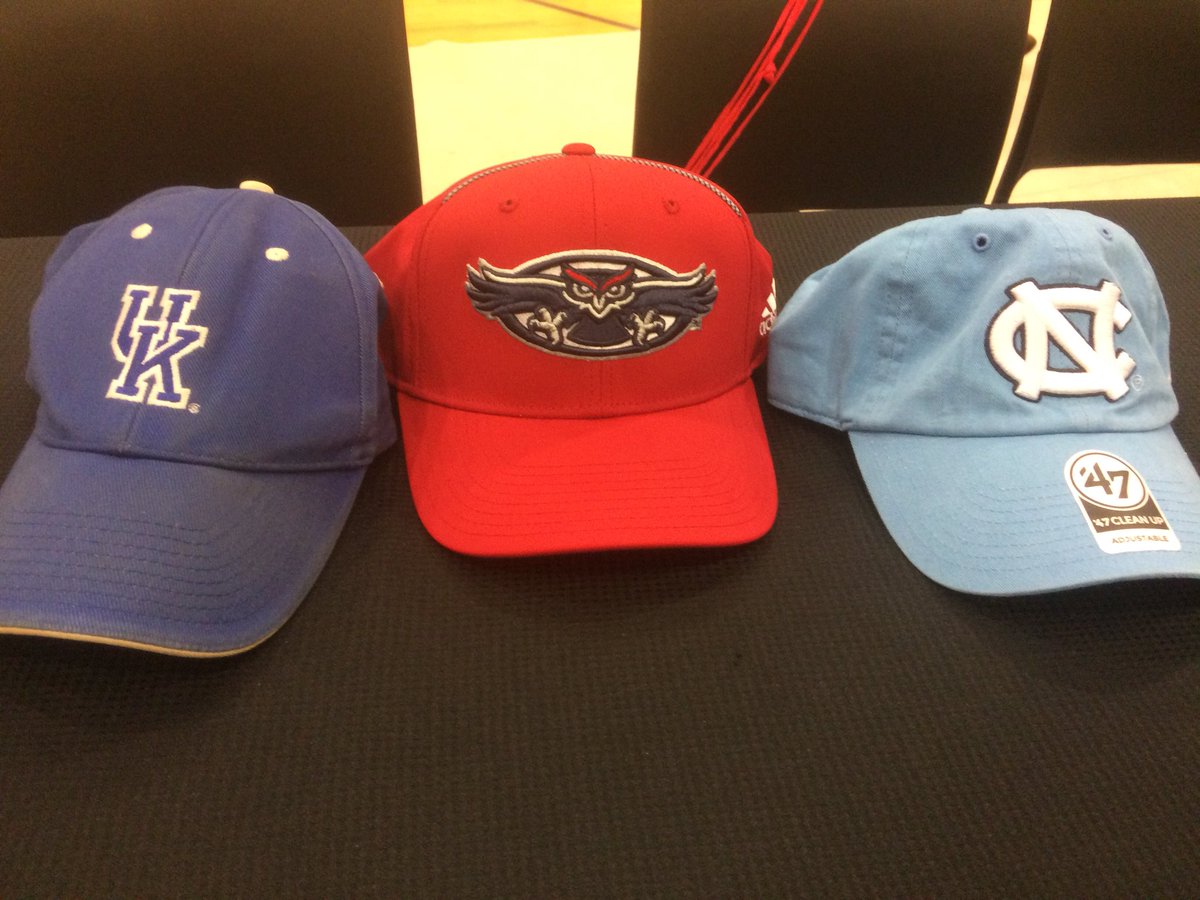 @Stephen_Gunter[/caption]
---
9:24, (Nick) Decision Incoming
--  Kavosiey Smoke's decision is about five minutes away.  
This Facebook page
plans on having a Live Stream.  If they do go live, I'll embed it on this post. Pinson, Alabama wide receiver LiAllen Dailey is also expected to sign an NLI to Kentucky around 9:30 ET.
---
9:14, Freddie's Take on Oats
Chris Oats was near the top or Kentucky's number one target in the Class of 2018. The measuring stick for elite Ohio talent is gauged by if Ohio State and Michigan offers. Oats had both. I project him inside to Mike LB. Significant get for Vince Marrow for many reasons. 6'4 215 now, can be 230 and still possess top-level speed to cover sideline-to-sideline. [
MAGGARD: Oats Compares to Former SEC, NFL Linebacker
]
---
9:01 YAHTZEE!
Mike Dyer of WCPO reports Oats has signed with UK.
---
SIGNED

: CHRIS OATS
---
Chris Oats  Linebacker | 6-4 | 215 lbs. Cincinnati, Oh. | Winton Woods

Highlights

ESPN
 -- | 19 OLB
Top 247
No. 246 | 20 OLB
Rivals
-- | 31 OLB
247 Comp.
No. 325 | 22 OLB
Bio:  
One of the most-talented players in the 2018 class also has a ton of upside.  The versatile linebacker is one of the best in America.  He has the athleticism and the intuition to do it all.  All that Oats lacks is the muscle, but he has the frame to get there. A National Signing Day addition, Ohio State tried to get the Cincinnati linebacker to commit two summers ago, but this time Stoops and Marrow get the last laugh.
---
8:52, Nick -- It's a bad day for football Tweeters.  A few college football accounts were suspended on the worst day possible because they've reportedly used too many copyrighted songs in highlighted videos.  The most notable suspension is Missouri.
[caption id="" align="alignnone" width="748"]
@GabeDeArmond
[/caption] Mizzou's account has since been reactivated after a rough start to the day.
---
Nick, 8:46
-- From Early Enrollee Stanley Garner: https://twitter.com/StanleyG_9/status/961233960255873024
---
Freddie, 8:43
-- New recruiting cycle taking time to get used to, we were close to being finished with incoming faxes in past NSD shows by this time.
---
Nick, 8:41
 -- Who knows if Trevon Flowers will pick UK.  After the shortstop/safety visited Tennessee and Clemson this weekend, they are probably in a better spot.  Even if he doesn't pull the trigger and sign with UK for the second time, we still have the coolest recruiting picture ever. [caption id="" align="alignnone" width="459"]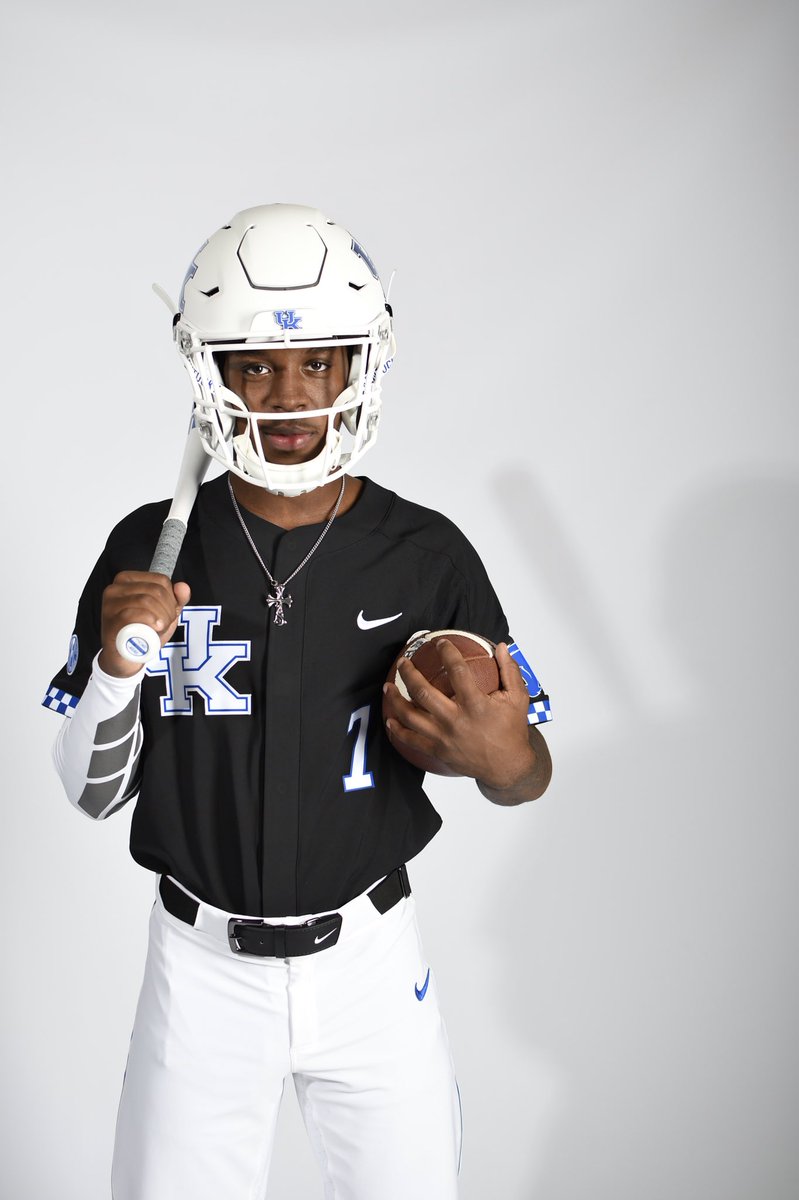 @tresmoove1[/caption]
---
Nick, 8:29
 -- Could UK land Leonard Taylor?  Another longtime UK target will probably not be a surprise NSD addition. Kentucky made Taylor's Top Four, along with UofL, Texas A&M and Cincinnati, but over the last month things are tending away from UK.  A tight end and defensive end (who actually played QB this year), UK wants him to play defense, but he prefers offense.  The likeliest destination for the Springfield, Ohio prospect is Cincinnati.
---
Freddie, 8:22
-- While impatiently wait on Smoke and Oats; remember that Dailey and Lewis are commits, not signees yet. Waiting on their faxes as well.
---
Nick, 8:14
 -- Kavosiey Smoke appeared on WSFA-TV last night to preview his decision and reveal his final three choices: Florida Atlantic, North Carolina and Kentucky.  It's a bit of a surprise to not see South Carolina, a good one for the BBN.
---
Freddie, 8:04
 -- Been at my desk since 4:00 a.m. Chris Oats' high school Winon Woods is closed today.  Word is that Winton Woods players may sign at 9:00 and postpone the ceremony until Thursday.  Not confirmed.
---
Nick, 8:00
-- A look at the 20 players already signed up in 2018: [table id=65 /] [mobile_ad]