KSR's Week 7 Kentucky High School Football Rankings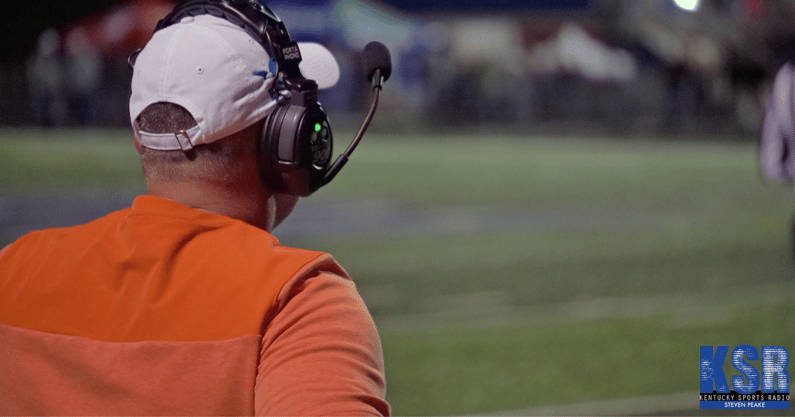 Another week of Kentucky high school football has passed us by. There wasn't much movement among the top schools, but we did see Bowling Green jump into the Top 10 with a 28-24 victory over rival South Warren. Looking ahead to this week's action, a Top 5 showdown between No. 4 DuPont Manual and No. 1 St. Xavier in Louisville headlines another busy stretch of Friday Night Lights action across the Bluegrass.
Check out KSR's entire Top 25 (well, Top 28) below. Last week's rankings can be found here. A full schedule for Friday's Week 8 games can be found through the link here.
KSR's Week 7 Top 25 (+3) rankings
St. Xavier (5-1): Def. Ryle 37-0 – Quarterback Adam Boone ran for two touchdowns and Cooper Smith returned an interception for a score.
Frederick Douglass (7-0): Def. Grant County 57-0 – The Broncos lead the state in scoring offense (52.5) and scoring defense (4.8).
Boyle County (6-0): Bye
DuPont Manual (6-0): Bye
Christian Academy of Louisville (7-0): Def. Henry County 51-7 – Gavin Copenhaver rushed for 91 yards and three touchdowns. Cole Hodge passed for a score and rushed for another.
Ballard (5-1): Bye
Male (3-3): Lost to Roncalli (IN) 28-7 – The Bulldogs' only score came on Kolter Smith's 75-yard pass to Antonio Harris
Trinity (4-3): Def. Cincinnati (OH) St. Xavier 34-7 – Drew Allen tossed a touchdown pass and rushed for a touchdown. Elite kicker Kellan McLaughlin booted two field goals.
Bowling Green (6-1): Def. South Warren 28-24 – Javen Huddleston had 142 yards rushing and 119 yards receiving. He rushed for the winning touchdown with 34 seconds remaining. Deuce Bailey passed for 219 yards.
Woodford County (6-0): Def. West Jessamine 77-35 – Preston Stacy rushed for three touchdowns in the first half.
Corbin (7-0) 
Covington Catholic (6-1)
Pikeville (5-2)
South Warren (3-3)
Mayfield (7-0)
Henderson County (6-1)
Lexington Catholic (5-1) 
Pulaski County (6-1)
Southwestern (6-0)
Beechwood (5-1)
Union County (7-0)
Bardstown (7-0)
Scott County (5-1)
Paducah Tilghman (3-3)
Greenwood (6-1)
Owensboro (5-2)
Johnson Central (4-2)
Bryan Station (3-3)
Class 1A
Pikeville
Raceland 
Hazard 
Bethlehem
Newport Central Catholic
Class 2A
Mayfield
Beechwood
Owensboro Catholic
Breathitt County
Shelby Valley
Class 3A
Christian Academy of Louisville
Union County
Bardstown
Paducah Tilghman
Mason County
Class 4A
Boyle County
Corbin
Lexington Catholic
Johnson Central
Letcher County Central
Class 5A
Frederick Douglass
Bowling Green
Woodford County
Covington Catholic
South Warren
Class 6A
St. Xavier
Dupont Manual
Ballard
Male
Trinity