Kyle Wiltjer joining defending champs Boeheim's Army in TBT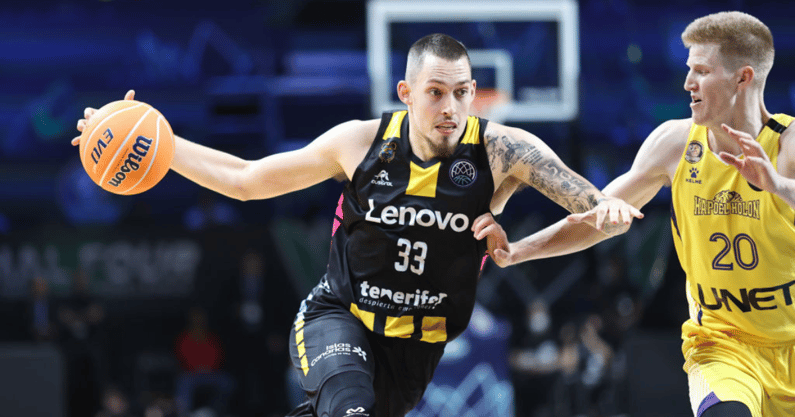 Last month, Kyle Wiltjer and Lenovo Tenerife (Spain) won the FIBA Basketball Champions League, giving the former Wildcat a championship at every level of basketball between high school (Jesuit High School, Oregon), college (Kentucky), and the pros. Now, Wiltjer is chasing another title: The Basketball Tournament (TBT).
According to Dave McMenamin, Wiltjer will suit up for Boeheim's Army, the squad of mostly Syracuse alumni that won last year's event. Other familiar names on the Boeheim's Army roster include Rakeem Christmas, Marek Dolezaj, Tyler Ennis, and Dee Bost (Mississippi State). Last summer, Boeheim's Army won its first TBT title and will host a regional this year. Starting in late July, 64 teams will compete for the winner-take-all $1,000,000 prize, with games airing on the ESPN family of networks. For the first time ever, a team with NBA-draft-eligible players is competing. Overtime Elite (OTE)'s squad includes twins Amen and Ausar Thompson, both projected top 10 2023 draft picks.
This isn't Wiltjer's first TBT. In 2020, he played on The Money Team, which included players from Gonzaga, Eastern Washington, and Idaho. The former Cat and Gonzaga Bulldog has been playing professionally overseas since 2017. He signed with Tenerife out of San Cristóbal de La Laguna in July of 2021. This season, Wiltjer averaged 11.8 points on 52.2% shooting and 43.8% from three to go with 3.2 rebounds and 1.1 assists.
If you follow Wiltjer on social media, you can see he's got a pretty sweet life in Spain. I'm sure a little TBT prize money would make it even better.