Landon Young Talks About His First Year at UK on KSR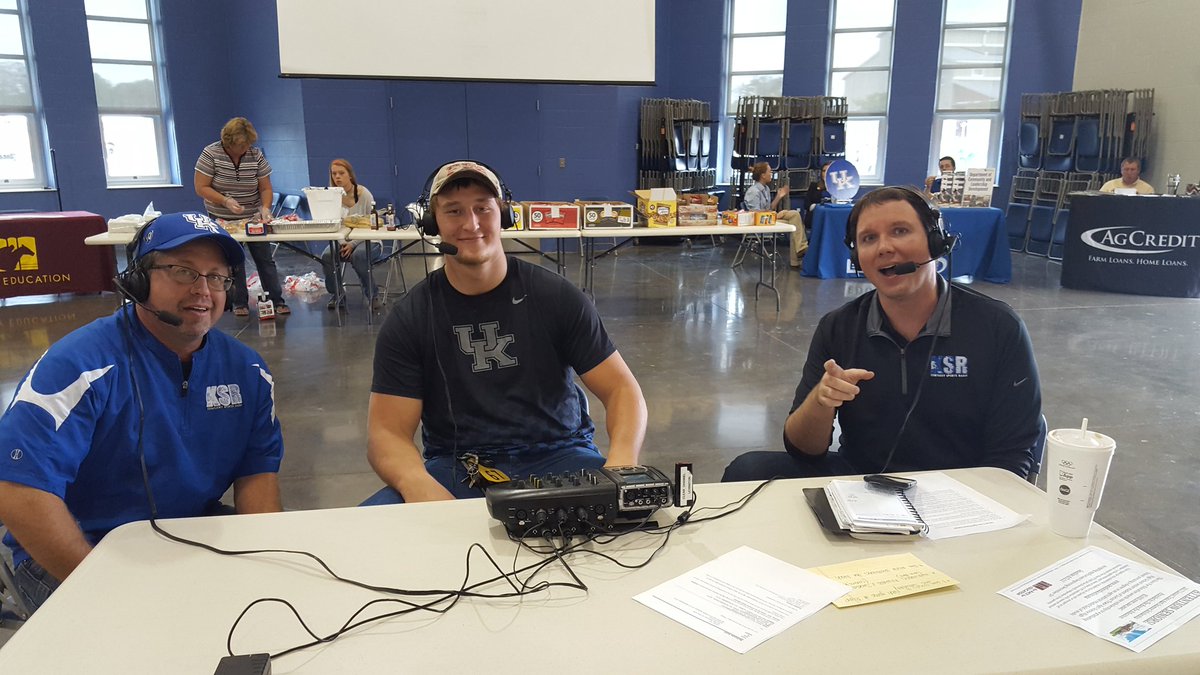 Kentucky offensive tackle Landon Young joined Matt and Ryan on the radio at his former school, the Locust Trace Agri-Science Center, to discuss his time at the school and his first year at Kentucky. Landon said he entered the season without any expectations.  The highly-heralded offensive tackle thought he would redshirt, but when his number was called at Florida, he sprung into action. "To tell you the complete and honest truth, I was actually sitting over on the side talking to a coach about the play before, and all of a sudden I hear Coach Schlarman running down the sideline saying, 'LANDON, LANDON, LANDON!' I really didn't have the time to get nervous," Young said. "Thank goodness I had one play before the second half.  It gave me a little bit of a break and I got that first play out of the way." He improved each week, but there was nothing that could prepare him to play against Alabama, spending most of the game lined up across from Jonathan Allen, who could be the No. 1 overall pick in next year's NFL Draft.  Young was never intimidated. "It is crazy, but
I expect only the best out of myself.
 I expect 100% that I should be able to go on the field and compete with even the best.  I don't care if it's the No. 1 draft pick.  I don't care if it's a lower-ranked guy in the SEC, I should be able to go out there and compete every single snap with every single person no matter what my age and talent level is because I know I can push myself to be that good." Young said he was never a big college football fan, but he was always a Kentucky fan.  Committing as sophomore, every traditional college program recruited him until he signed with UK in February.  Backing out was never an option. "I fell in love with Kentucky and I knew that's where I wanted to go.
 I'm a man of my word and a man's only as good as his word."
Young joins the program halfway through the second hour of today's show.