Late Night Notes to Distract You from the Debate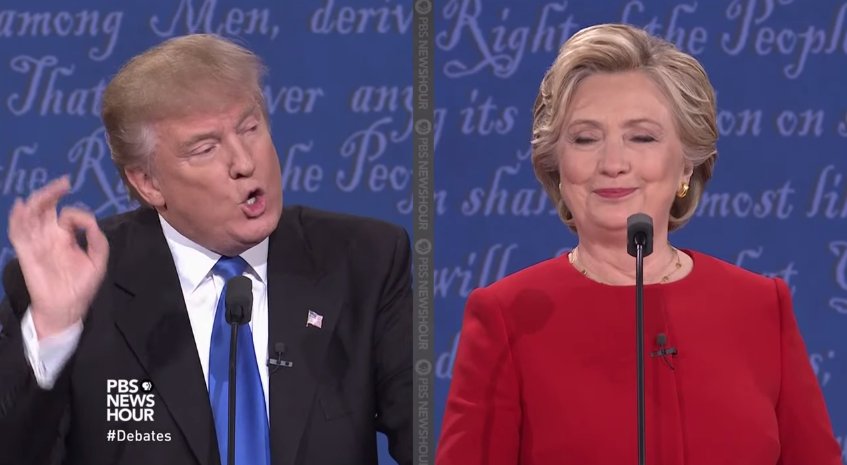 Even though Fake Barney tempted me to pull the trigger on a Presidential Debate LIVE Blog, I listened to the commenters' cries, "STICK TO SPORTS!"  For those sick of the politics, here are some sports.
Rich Brooks had a Busy Weekend
After getting inducted into the UK Hall of Fame, he hopped on a plane to finish a football weekend at Lambeau Field with Randall Cobb.  Cobb got one catch for 33 yards but he probably won't get his Pro Bowl jersey back. [caption id="attachment_207947" align="alignnone" width="366"]
@UKCoachBrooks[/caption]
DeMarcus Cousins Owned Media Days
He did a little talking at the Kings' Media Day, but like most, he preferred Jenga. [caption id="" align="alignnone" width="579"]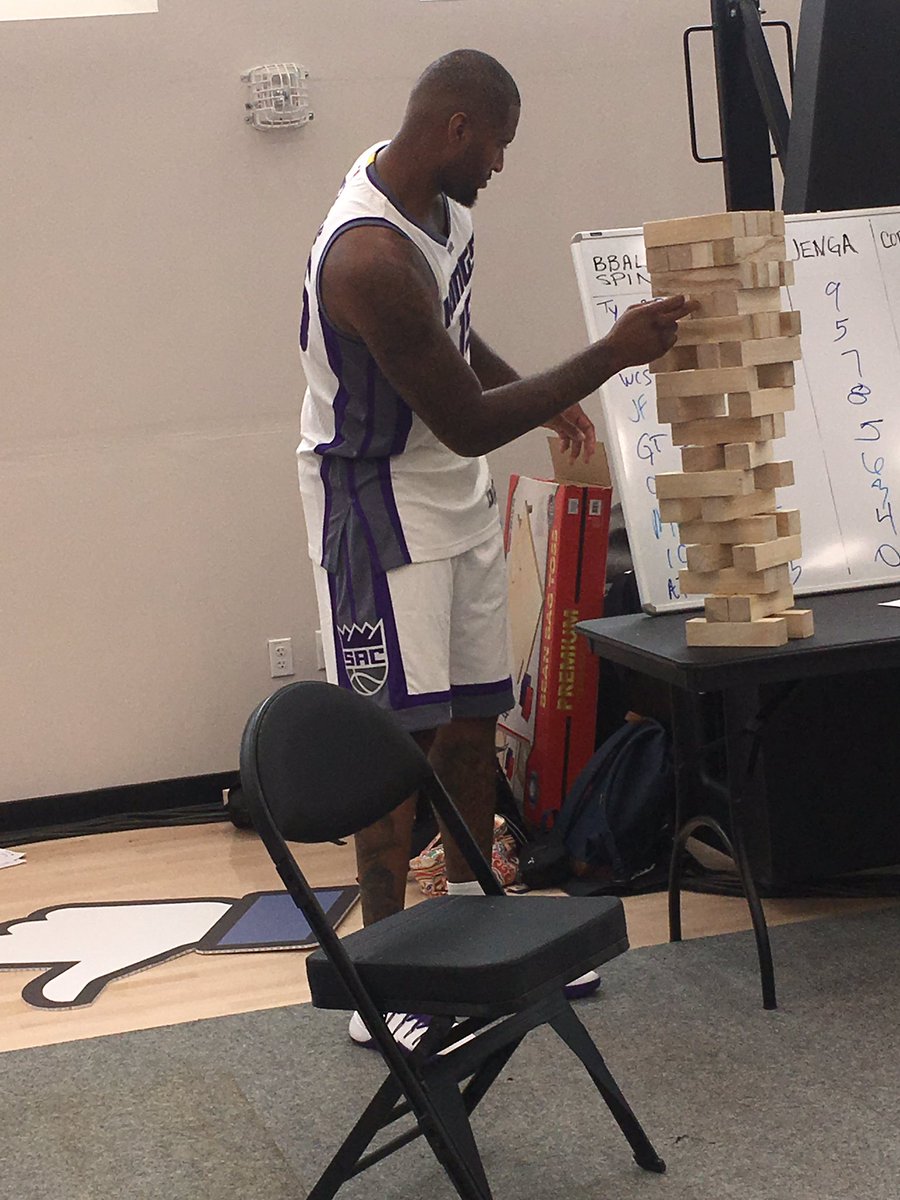 @SacramentoKings
[/caption] He also played a little Show and Tell.  With an Olympic medal, he wins every time. [caption id="" align="alignnone" width="1200"]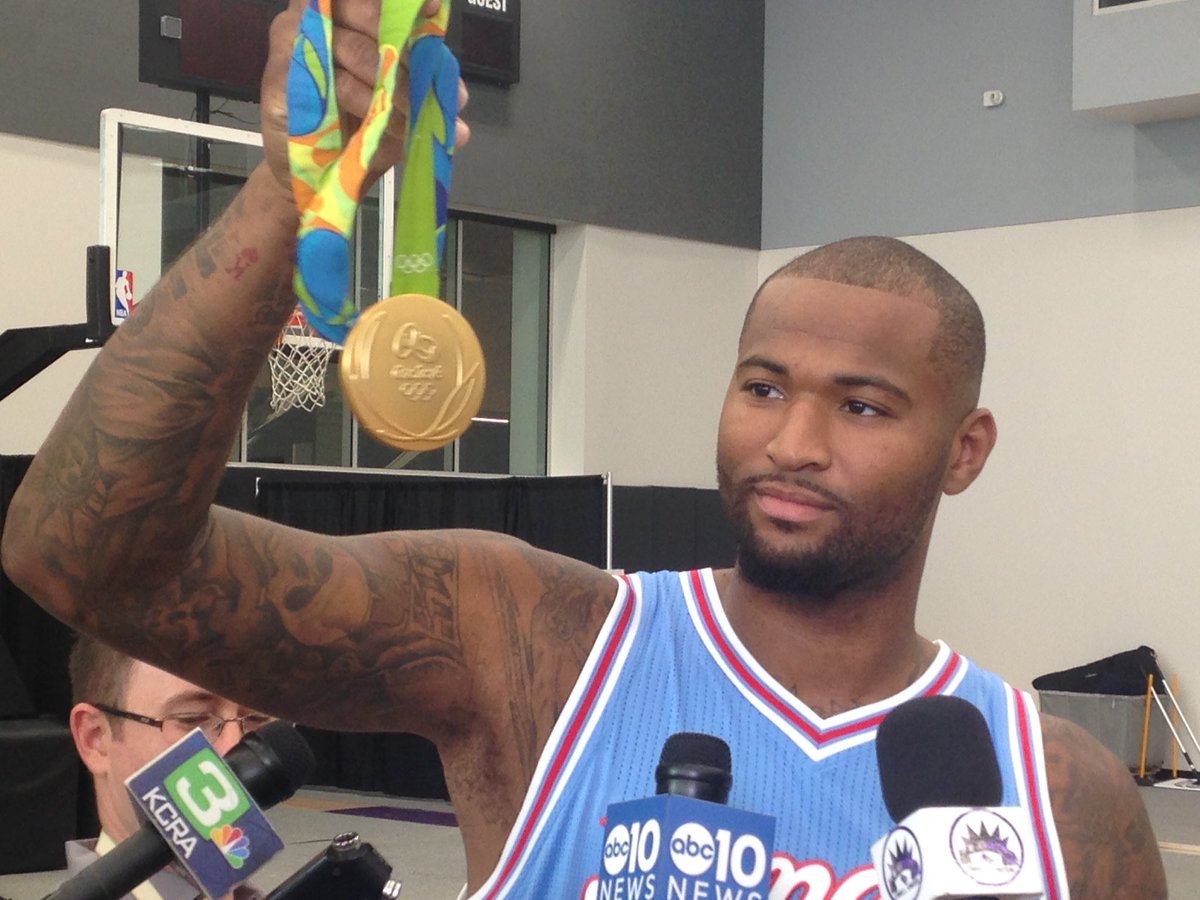 @BryanMayTV
[/caption] Ladies, find you a man who looks at you the way DeMarcus looks at his Olympic gold medal.
The Best Thing You'll See All Day
The Marlins mourned the loss of Jose Fernandez in the most miraculous way possible.  Everyone wore Fernandez's No. 16 before it is retired forever.  After a ceremony in the middle of the field, the game began with Dee Gordon at bat.  Wearing Fernandez's helmet, he began batting right-handed to honor his late friend.  Then, this happened.
Just amazing, @FlashGJr. #JDF16 pic.twitter.com/Tgg03ZSJlt

– MLB (@MLB) September 26, 2016