Listen to Matt spar with a salty Paul Finebaum about Calipari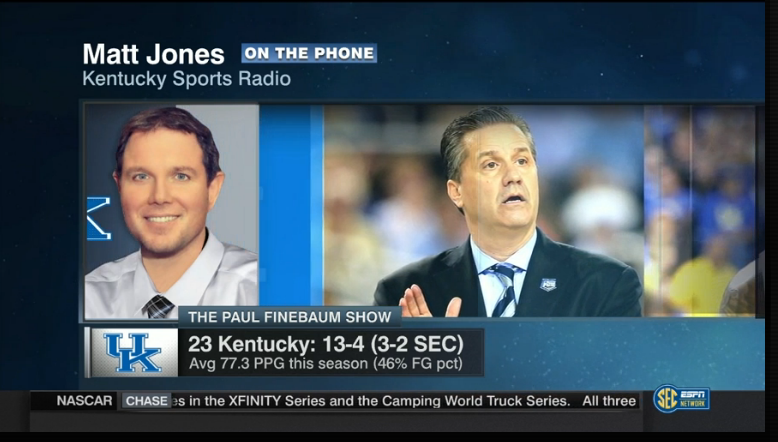 Matt Jones was on The Paul Finebaum Show earlier, and well, it got a little testy. After some standard back-and-forth about the Cats' struggles,
Matt and Pawwl got into a spirited exchange
about how hard it would be to follow John Calipari should he go to the NBA after this season. "If he left and his team doesn't win the championship, he's won one championship at Kentucky. That's not that big of a deal," Paul said. Matt accused Paul of stirring the pot, which Paul denied. "No, I'm not stirring the point, I'm speaking the truth. Before we anoint him King of the Universe, he still has one championship." When Matt pointed out that Kentucky's been to four of the last five Final Fours, Paul asked, 
"What's it all about in Kentucky, hanging National Championship banners or Final Four banners?"
Aww, looks like Pawwl's still grumpy football season is over. Listen below to hear more, including another salty take from Paul about Mark Stoops and UK Football: [audio mp3="http://kentuckysportsradio.com/wp-content/uploads/2016/01/finebaum_2016-01-19-164618-8006-0-1-0.64k.mp3"][/audio]