LOOK: Will Levis signed autographs at KSBar and Grille on Sunday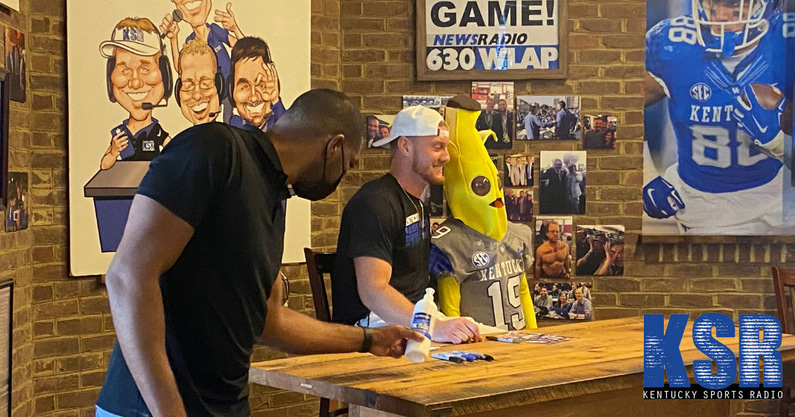 Will Levis' banana peel-eating and coffee with mayonnaise-drinking habits have turned him into quite the celebrity here at the University of Kentucky. The Wildcats' quarterback has made appearances on daytime TV, signed NIL deals, and built a massive social media following just six games into his UK career.
And oh yeah, he's a hell of a football player, too. He's won over the hearts of the Big Blue Nation on and off the field after back-to-back wins over Florida and LSU. His autograph signing at KSBar and Grille on Sunday afternoon proved that. The line for Levis to take pictures with fans and sign their item of choice was out to the parking lot.
KSR's Alex Weber was on the scene to capture the many moments between Levis and fans of all ages. As you might have expected, banana costumes were worn. No word on if Levis brought any mayo.
Levis loves the fans and the fans love him back.