Luckett's Locks: Turkey Day Special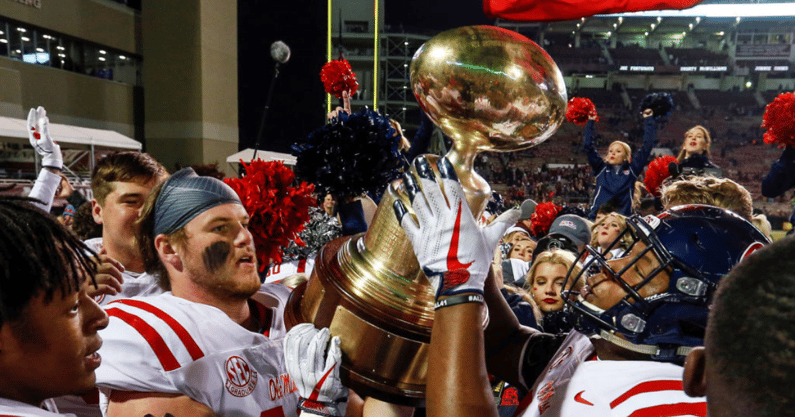 Family, food, and football. What is better than that?
Thanksgiving has arrived and that means it's time for a long day of excessive eating and catching multiple naps on the couch. In between, there will be football games on from noon until midnight. We might as well get some tickets to the window while we're at it on this beautiful November day.
Luckett's Locks is here to find some covers. Three plays stand out on Thanksgiving 2022.
Bills at Lions (+9.5)
The Buffalo Bills (7-3) certainly look like a legit Super Bowl contender through 10 games this season, and they'll catch an advantage for this Thanksgiving game having just played a home game at Ford Field on Sunday against the Browns due to a blizzard in Western New York. However, the Lions could give them some problems.
Detroit (4-6) has been competitive for most of year two under Dan Campbell and it's mostly due to the offense. The Lions are scoring 25.0 points per game and have been rock-solid in multiple areas.
The Lions will have a hard time stopping Josh Allen and the Buffalo offense, but their offense will allow them to hang around. Detroit covers the big number at home and will be in a position to go win this game in the fourth quarter.
Giants (+10) at Cowboys
Speaking of big point spreads, we've got another one in Texas. Brian Daboll has the New York Giants (7-3) in playoff contention in year one, but this is an offense that is severely limited. Meanwhile, the Dallas Cowboys (7-3) are becoming everyone's Super Bowl favorite after destroying the one-loss Minnesota Vikings on the road last week.
Let's pump the brakes.
The Giants play complementary football and will know how to keep this game close going into the fourth quarter. The Cowboys are receiving too much buzz at the moment. Two possessions will be a lot in this game.
Let's grab the 10 points and roll with the road dog in this NFC East matchup.
Mississippi State at Ole Miss Over 61
You knew we couldn't get out here without talking about the Egg Bowl. Lane Kiffin and Mike Leach are set to meet for the third time in this rivalry. It could be the last if Kiffin takes the Auburn job this weekend.
Ole Miss owns one of the top rushing offenses in college football, and stopping the run has been an issue for Mississippi State all season. Ole Miss has been very bad against the pass (No. 100 in passing success rate, No. 106 in passing EPA). All Mississippi State does is pass.
There are scattered showers in the forecast, but not enough to believe that moving the football is going to be a problem. Both teams have a great chance to get into the 30s as a Citrus Bowl berth is on the line at Vaught-Hemingway Stadium.
Let's jump on this over.