Marcus Lee's struggles at the NBA draft combine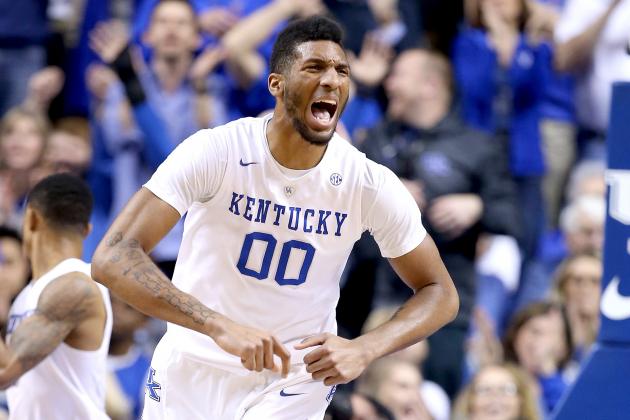 Lee struggled mightily this weekend in Chicago to say the very least. The persistence he has shown preparing to leave UK for the NBA draft, did not match up with his performance at the combine. Lee was statistically ranked the worst performer at the entire NBA combine. Yikes. What we saw from him on television in the 5-on-5 wasn't exactly stellar, but it's been noted in the last few days so I won't beat a dead horse. Lee had a -3.3 PER (player efficiency rating), and he was knocked for not adding much to his team on the court. We all know Marcus to struggle as an offensive player in the post, but his defensive presence wasn't really on par either. DraftExpress had this to share about our big man in an article that showcases underclassmen that need to return,
Lee hasn't improved his body or skill-level in the least bit since arriving in Lexington, and has just an average feel for the game to compensate for that. Lee is in a difficult situation now, as he'll have to hope to be spoon-fed minutes over much more talented players for yet another season with an excellent recruiting class coming in at Kentucky. The alternatives, included going undrafted and playing in the D-League, aren't much more enticing.
Tough criticisms to read for a hard-working, all around great member of the Lexington community. He has become a fan favorite in Lexington because of his work in the community, and the overwhelming heart he displays on the court. It's beginning to appear that Marcus should probably be heading back to school next fall for his senior year, even though we know those were not his intentions following the season. If he was to return, UK would be receiving an experienced, veteran leader that has been a part of two final four units. Not much to complain about there. However it turns out, we wish nothing but the best to a phenomenal young man.