KSR asks the fans: "Is it time to build a Mark Stoops statue?"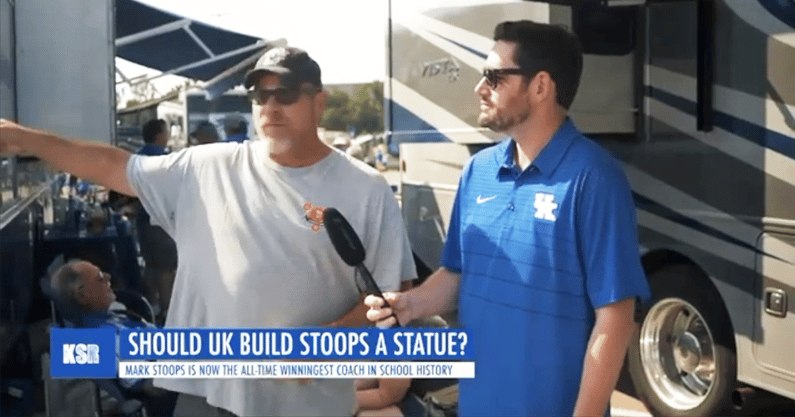 When Mark Stoops passed Bear Bryant to become Kentucky's all-time winningest coach, it raised a debate around the fan base: Is it time to build a statue?
Not just the crazies, the Herald-Leader's John Clay put his support behind a Mark Stoops statue with a "build it now" column after Kentucky beat Florida for the second year in a row and the third time in five years.
"Don't wait. Strike while the iron is hot," he wrote.
On the other side of the conversation, the hey-wait-a-minutes mostly agree a statue should be erected when Stoops' work is done, but that now is too early to break out the chisels.
To hear both sides, KSR went straight to the people who know Kentucky Football as well as anyone. I am of course talking about the people so dedicated to the program, they were up early to tailgate for a nooner against Youngstown State. They'll know what to do.
KSR asks the fans, "Is it time to build a Mark Stoops statue"