Mikey Keene, not Joey Gatewood, named UCF starting quarterback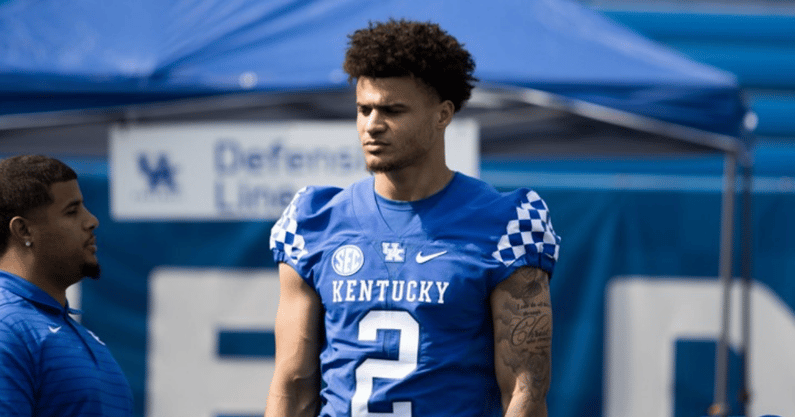 Three games into the season Gus Malzahn needed to find a new quarterback. Instead of playing a guy he's coached now for three years, Malzahn will trot out Mikey Keene to start for UCF. Joey Gatewood has lost another quarterback competition.
Keene, a true freshman, played in clean-up duty against Bethune-Cookman, completing 4-of-7 passes for 55 yards and one touchdown. He'll replace Dillon Gabriel, last season's FBS leader in passing yards per game, after the lefty suffered a broken collarbone on the final play of the 42-35 loss to Louisville.
"He's still a true freshman, but the team's really rallied around him," Malzahn said.
Gatewood still Malzahn's Runner
Joey Gatewood was a late arrival in Orlando, transferring from Kentucky in the middle of August training camp. Even so, Gatewood has now lost quarterback competitions at three different schools: Auburn, Kentucky and UCF. What makes this situation feel even more awkward from afar is that Malzahn coached him at two of those schools.
Gatewood was ready to leave Auburn when Box Nix relegated him to running duty. Malzahn used the Jacksonville native's big body in goal line and short yardage situations. After leaving the SEC to get away from that job, Gatewood now has that job in the American Athletic Conference. He's played in two games this season, rushing four times for 35 yards in rushing packages.
With Gabriel out, Keene and Gatewood are the only quarterbacks on the roster. Gatewood's story is still being written, but as of now, the writing appears to be on the wall.
Not a Great Weekend for Former Wildcat QBs
I don't want to be that guy, but when it rains, it pours. Gatewood wasn't the only former Wildcat quarterback to have a rough weekend.
Terry Wilson made his highly anticipated return to College Station. Unlike his last appearance, New Mexico was blown out and shut out, falling 34-0 to Texas A&M. Wilson completed 10-of-23 passes for 33 yards and one interception. He was sacked four times, finishing with -14 yards on nine rushes. It's probably in Terry's best interest to never step foot inside Kyle Field again.