Missouri coach Eli Drinkwitz: "We got our butt whipped up front"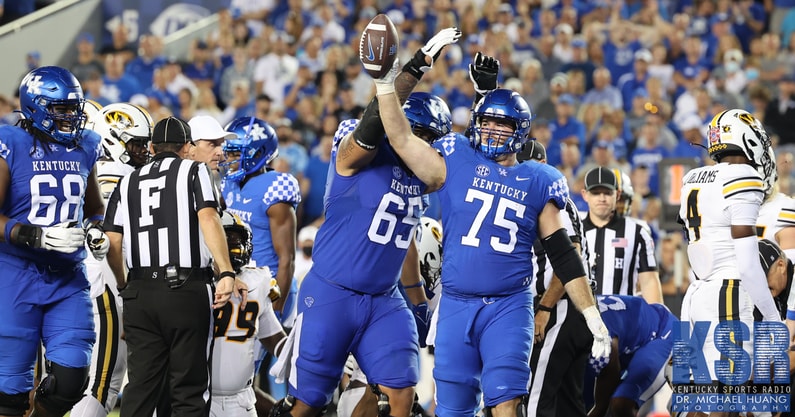 Kentucky's victory over Missouri wasn't perfect, but it was a strong one nonetheless. And a lot of that can be credited to the team's absurd rushing attack, something the Tigers truly had no answer for.
UK combined for a total of 340 yards on the ground, with standout running back Chris Rodriguez leading the way with 206 yards and four touchdowns. Wan'Dale Robinson also added 73 yards of his own, followed by Kavosiey Smoke with 39 and Will Levis with 25 and a score.
Missouri head coach Eli Drinkwitz made it clear following his team's loss Saturday evening: The Tigers got their "butt whipped" at the line of scrimmage.
"We got our butt whipped up front and weren't able to stop the run," Drinkwitz said after the game. "Until I watch the film, I'm not sure exactly what happened."
In terms of execution, Drinkwitz says his defense couldn't get it done against the Kentucky offense, plain and simple.
"They got out on the pin and pull in the first half, they got out on a jet sweep in the first half," he added. "Then they were running the inside zone and we weren't able to pound the A gap. … We weren't getting it done. We had all kinds of issues."
Kentucky finished the day with 121 more total yards than Missouri on six fewer plays. UK averaged 7.4 yards per play, while Mizzou averaged 5.2. The Wildcats also had more first downs, fewer penalties, better time of possession, and a better conversion rate on third down.
The score may not indicate it, but the Wildcats thoroughly outplayed the Tigers on both sides of the football.