My KSR One Year Anniversary: What I've Learned
[caption id="" align="alignnone" width="1024"]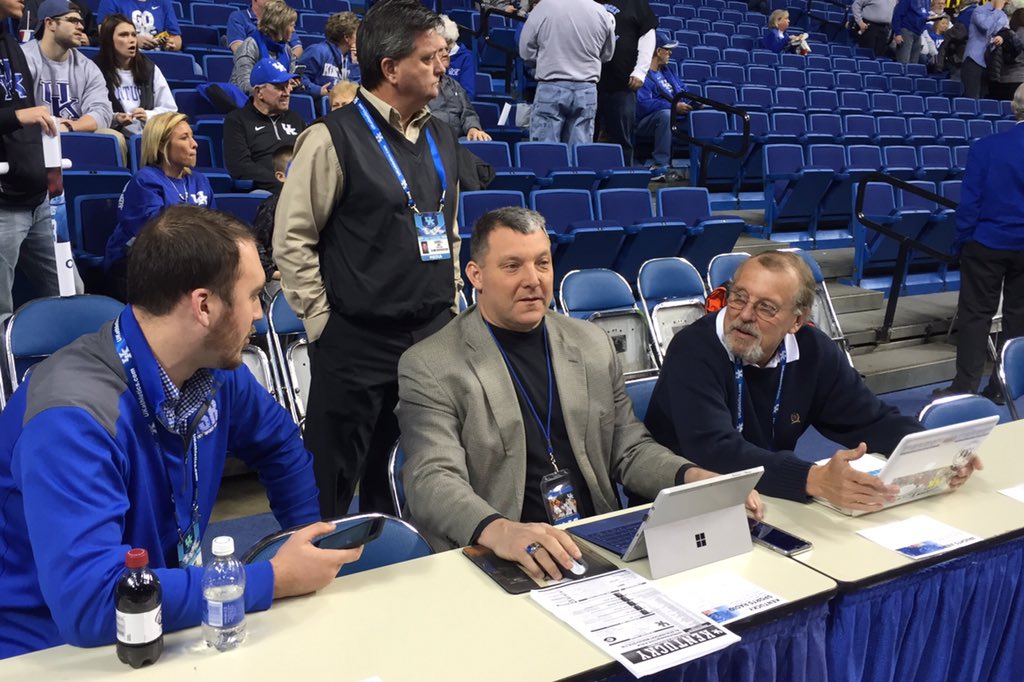 Photo: Gary Moyers
[/caption]
On May 11th, 2015 I hit send for the first time. Let me tell you, that was much scarier than facing an Alabama blitz or jumping off a Fort Benning bus to face amped up, ticked off drill sergeants. See I'm not a computer type. I'm not trusted with the keys to the KSR mothership so from concept to website is quite the process. I type posts and then send via email to Tyler, Drew, and Nick all while not knowing who is actually on the editor desk. To this day; prior to sending my final draft or post, apprehension and good old fashion fear are commonplace. I've learned a great deal over the past 366 days.
First year observations:
-- In order to describe observations from my rookie year, I must first try to describe the people within the KSR empire. Not so much the internet or radio personalities, but their true and sincere side that is unfortunately at times misunderstood. From the beginning when Tyler would talk me off the keyboard ledge to the heartwarming outpour of support when my father passed away, I've been taken back by companywide KSR compassion. I won't go into details, what happens within the KSR locker room stays within the KSR locker room, but Matt Jones and his entire crew have consistently gone above and beyond expectation. I just hope they know how much I sincerely appreciate it.
-- Objectivity is not easily expressed or welcomed. At the end of the 2015 season, I wrote a few posts that were uncomfortable for all included parties. But, I promised when we started that I'd try my best to break down the game of football as well as personnel in order to provide honest, impartial and understandable analysis. This has been my biggest challenge. I honestly think my blood is blue, but I have a job to do. Writing or saying Big Blue negativity is not in my DNA but a hard lesson I had to learn is that if I'm willing to praise I have to be equally as willing to critique. It's corny I get it, but "it's personnel not personal" will continue to be my Modus Operandi.
-- Of all media activities, writing is by far the most difficult. Television and radio come more naturally. There's something about written words that provide a terrifying sense of permanency. Football is a complicated game. Describing in conversation while using the visualization of instant replay is easier than sitting down behind a computer and attempting to describe the how and why Kentucky won or lost. I'm working to improve this task in 2016.
-- After being a part-time media member for a year, my role may increase. What that looks like is yet to be determined. There are some exciting ventures cooking but as long as they'll have me, KSR will always be my home base. The press box is a reality show all to itself. The whole not cheering thing was difficult. On the first play of the season, Boom Williams busted through the line of scrimmage for a long score. I can now freely admit, I may have fist bumped my neighbor and jumped out of my chair. Both strictly forbidden. I'll never forget the second half of the Tennessee game when I caught Drew Franklin researching cupcakes on the internet. Not the easy opponent flavor, but actual cupcakes and icing. You can imagine the conversation that ensued.
The KSR folks always lead the press box with glares directed toward our way and laughs.
-- I've had the opportunity to meet more of the BBN than I ever could have imagined. I never, ever grow tired of talking with the folks that matter the most, the fans. Heck, I'm a fan too. The conversations have been fascinating. From the constant Power K vs. new logo discussion to X's and O's, I've enjoyed every one. On a recent mission trip, I was walking through a store while wearing my KSR visor. Not the same one I threw in Nashville if you're keeping score from home. Anyway, some random dude said to me, "Hey hunters". I got protective of my boss and replied, "Thanks for the call" and laughed. Love the BBN.
I look forward to the next year and continuing to write for Kentucky Sports Radio. It's truly been an honor. I'm blessed beyond measure.