Kentucky is first FBS offer for DB Nehemiah Pgouda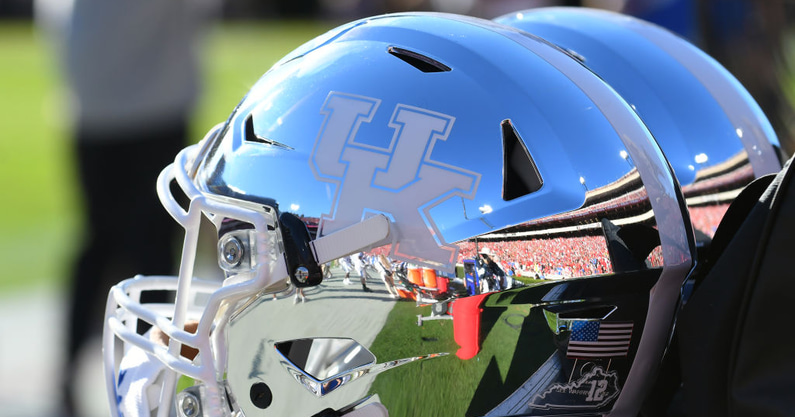 Kentucky has raised its recruiting ceiling under Mark Stoops. The Wildcats just inked a top-15 haul in the class of 2022 inking a pair of top-100 prospects. However, this will almost always be an evaluation and development program.
As the Wildcats look for secondary help in the class of 2023, Nehemiah Pgouda is a recruit that the Wildcats are in on first.
On Friday, Kentucky's coaching staff issued an offer for the Douglasville (Ga.) South Paulding defensive back to become the first FBS program to officially enter the recruitment. The 6-foot-2, 190-pound defender was an all-county pick in the Peach State last season and has spent most of the recruiting period under the radar. However, the Wildcats seem to have found something enticing.
Unlike most states, Georgia football is alive and well in the spring with most teams participating in exhibition games in May. South Paulding is one of the participating programs, and Pgouda appears to have made a significant splash. Pgouda flashed closing speed, ball production, and fundamental tackling skills playing cornerback for the Spartans.
Rebuilding the secondary was a point of emphasis for the coaching staff following the 2021 season. Kentucky addressed that by adding three players from the transfer portal and signing four high school prospects. However, depth must consistently be added to the position.
Nehemiah Pgouda could be a potential candidate to fill a spot in the class of 2023 as the Wildcats have discovered another under-the-radar prospect. The cornerback is unranked at the moment, but that could change soon.