New Calipari podcast goes behind the scenes of Selection Sunday
[caption id="" align="alignnone" width="2048"]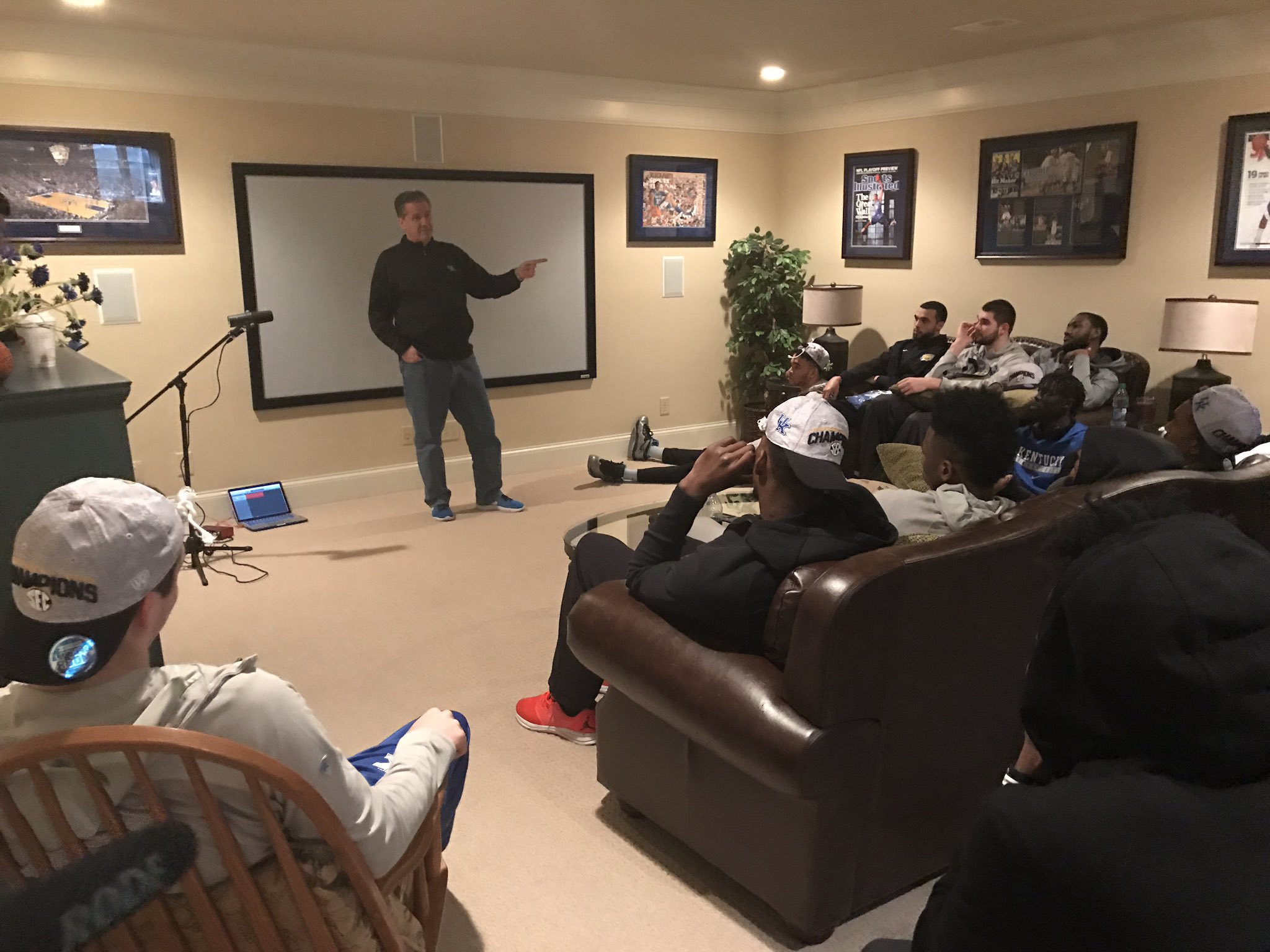 @KentuckyMBB
[/caption] John Calipari usually releases his new podcasts on Thursdays, but this week, he's trying something new. This week's podcast has no guest. Instead,
 Cal takes fans behind the scenes of Selection Sunday
, sharing a taped conversation he had with the team right after they found out their draw. It's kind of awesome. "It's survive and advance," Cal tells his squad. "One year, we had three buzzer-beaters to get to the final game. They were like, 
what in the hell
. So you don't know how things are going. Playing faster, let me just -- this is the focus you guys should be talking about.
If we defend and play with great energy and swarm and scramble and help each other, you're going to see this sh*t's going to be crazy
. If you don't defend, like you're all in to how you're playing and your stuff, you'll look around and somebody'll get up 16, 17 and you can't come back because they're too good." "So, you committing to defense and everything we're doing. I'm also telling you, our bench is deeper now. Let me tell you why that's important. There's sickness, there's foul trouble, there's sh*t that happens that you can't, a guy just can't go.
What the hell is wrong with him today?
Boom, it's okay. It's alright, let him go. Let's win this. You're not going to be perfect, but we've got enough guys now." "This is it. How about us. If you do what you just did, we're starting to come together, we have all guys getting better as players. We're coming together," Cal said, preaching the importance of the team spending time together during spring break. "Do sh*t together because we're going to be on a three-week, bam bam, everyone wants us. That's what it is." To listen, subscribe to Cal Cast on
iTunes
,
Stitcher
, or
Podbay
.