WATCH: Oscar Tshiebwe eats...bugs??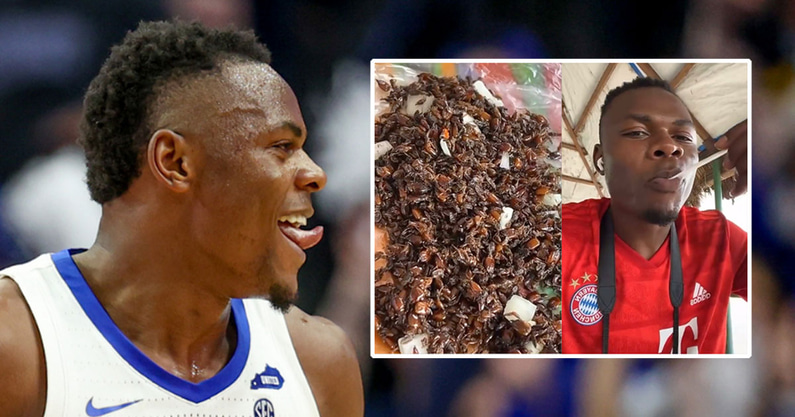 We have a new leader in the clubhouse for Kentucky players who eat weird stuff. Earlier today, Oscar Tshiebwe, unanimous national player of the year and future NBA player, uploaded a video of himself eating…bugs.
Oscar is currently in the Democratic Republic of Congo visiting his family, and, apparently, eating bugs and onions. Edible insects are a big thing in the Congo, Google tells me. Grilled and served with hot pepper, lemon, and onions, they are often served as bar food.
The SEC Network's Alyssa Lang ate an unpeeled banana and drank mayo coffee with Will Levis. Will she — or Levis — rise to the challenge?