Don't put Randall Cobb on a pedestal for recovering from injury for the playoffs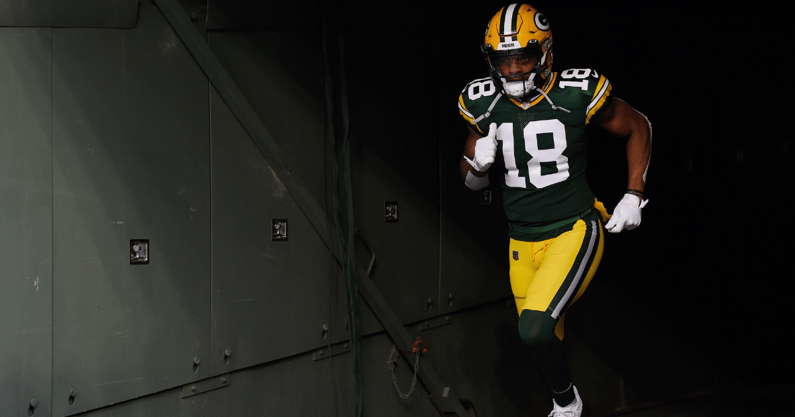 In early December Randall Cobb underwent surgery to repair a core muscle injury. Saturday night he will return to Lambeau Field when the Green Bay Packers host the San Francisco 49ers in the NFL Playoffs. The latest quick turnaround from a significant injury is impressive, but Cobb is not putting himself on a pedestal.
"I'm not going to be overzealous about my situation. This is easy," the 11-year vet said Thursday.
"I didn't have a real injury. I wasn't really going — I mean, I had a real injury. Obviously, I had core surgery and bouncing back, but there's people out there that's going through real-life things, single mothers that's trying to raise two kids. What I did to get back is not a big deal. I'm coming back to play a football game. I did everything I could to will myself back for these playoffs. My injury, they said six to eight weeks. I think I was ready in five, but obviously having a little extra time with us having a bye was huge for my recovery."
Cobb is not the only former Cat returning from injury in time for the Divisional Round. Za'Darius Smith will be suited up for Green Bay Saturday night for the first time since week one.
A Storybook Ending for Cobb
The former Wildcat began his career with a bang in Green Bay by returning a kickoff for a touchdown. Through the years he was slowed by injuries, eventually forced out of the Packers' organization. After a couple years in Dallas and Houston, Aaron Rodgers used his influence to bring his friend back to Green Bay.
The reigning MVP leaned on Cobb in crucial situations prior to the receiver's week 12 injury. Of his 28 receptions, 21 were for first downs, including ten on third down. In total Cobb has 375 receiving yards and five touchdowns this season.
Hungry to get back onto the NFL playoff stage, few players on the roster have consistently performed at a level comparable to Cobb. He has 47 receptions and five touchdowns in 10 career playoff starts. Cobb's journey back to the Super Bowl with Aaron Rodgers could provide the perfect bookend to an outstanding career.
"I know that Super Bowl is the pinnacle of what we chase, what we're after," Cobb said.
"Just looking at the journey, it would mean everything. Just being able to come back, it would definitely be a storybook ending for this year."