Reason 1,302,199 I love Kentucky fans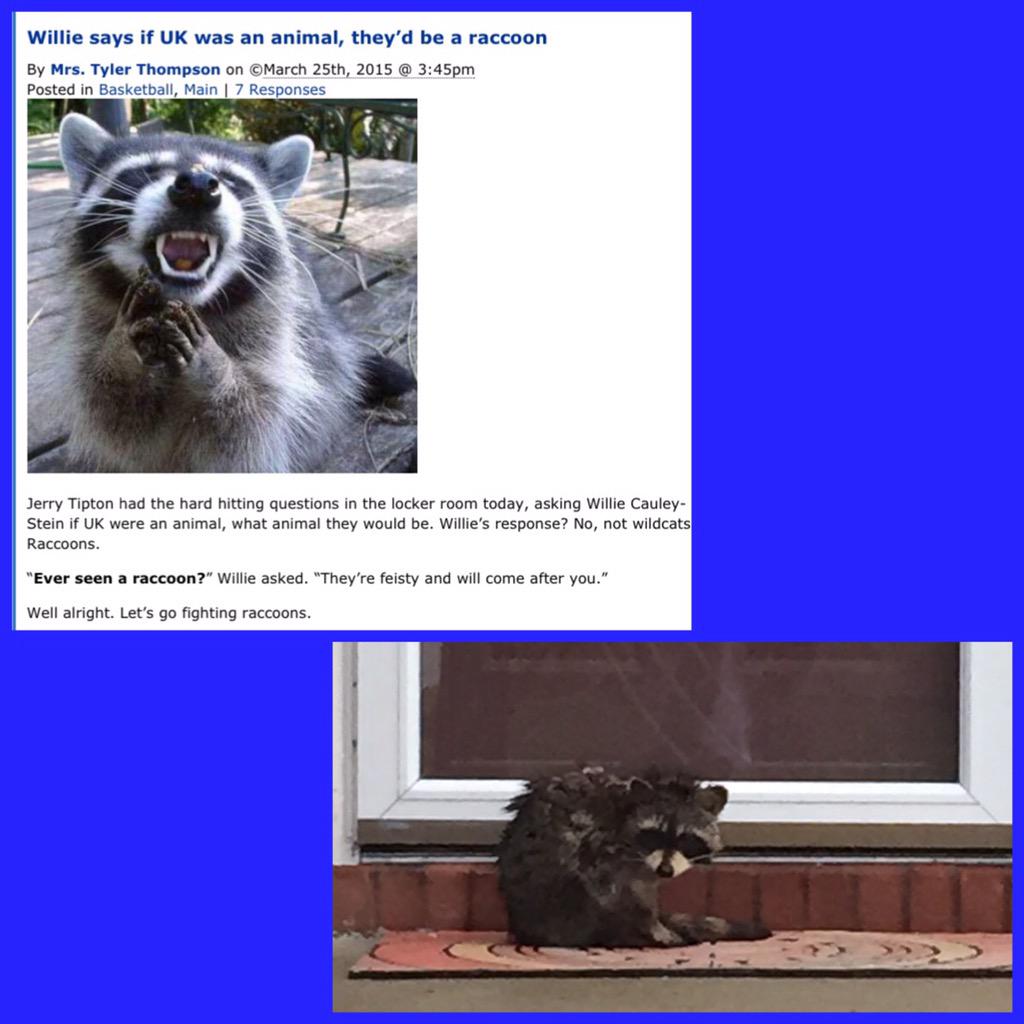 Yesterday, Willie Cauley-Stein told Jerry Tipton that if UK were an animal, they'd be a raccoon because raccoons are feisty and "come at you" when cornered.
The comment struck a chord with UK fan Mandy Schum, who found a sick raccoon on her doorstep yesterday.
Mandy wrote KSR to ask for advice and her husband called into the show this morning, telling the guys that they felt obligated to care for the raccoon after Willie's comment yesterday. After Matt and Ryan told her leaving the raccoon alone to die would definitely be a bad omen, Mandy put out some water and food for the sick animal: https://twitter.com/kentuckymjw/status/581096348633735169 After "Willie" got some food and water, the Schums carefully got him into a box and took him to the woods to roam free: https://twitter.com/kentuckymjw/status/581115432116953088 Good on ya, Schums. "Willie" and Willie appreciate the kindness.