Rick Pitino's press conference was sad, yet hilarious (mostly hilarious)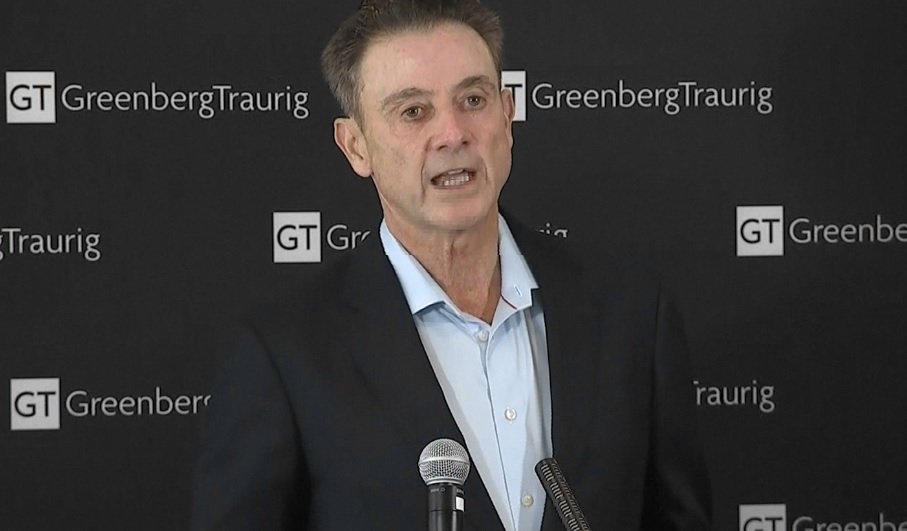 Rick Pitino's Wednesday afternoon press conference lived up to expectations, in that it was EXACTLY what we all expected from him. Deny. Deny. Deny. Poor me. This is so wrong. Deny. Deny. Deny. Boo-hoo. Unfair. So unfair. Deny. Deny. Deny. Please feel sorry for me. With one last chance to accept
any
responsibility for his scandalous tenure at Louisville, Pitino continued his deflecting and denying with no real accountability, while pointing the finger at the NCAA for all of the wrongdoings in this unjust and unfair punishment handed down to Louisville. "I hired the wrong person for the job," he stressed, for like the millionth time, referring to Andre McGee. I guess he still wants us all to believe McGee was a one-man wrecking ball in the downfall of a program that had not one, not two, but 
three 
major scandals under his watch. I also thoroughly enjoyed Pitino's argument of, sure, there were parties in the dorms, but they didn't cost very much and they didn't give us an advantage on the basketball court. Or that he ended the press conference with this gem: 
"Anybody who lies is a fool. Because the truth is going to come out."
The whole thing was a complete laugh factory (complete with a "premature" question from our friends at 
Pardon My Take
) as he remains oblivious to how he is perceived by everyone listening to his nonsense. The man is a complete nutjob, which is a little sad, I guess; but it's hard not to laugh at his every word because his defense is so hard to believe. I'll give it to him, though. He's committed to dying alone on his hill of denial and crying victim.