'Round the State Roundup: KHSAA Week Four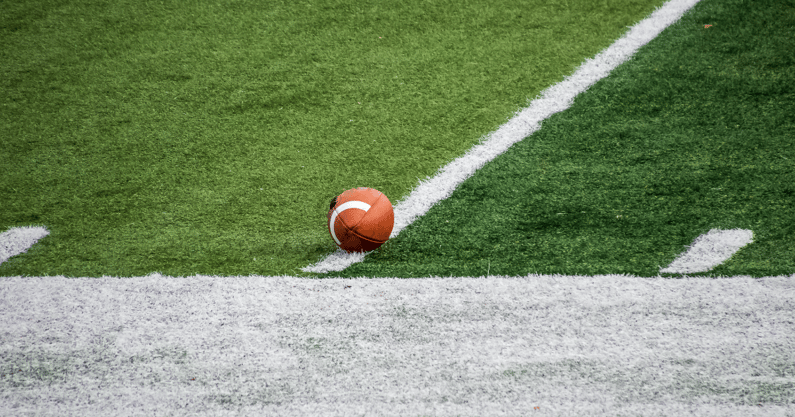 Week four of the KHSAA season saw a team honor their fallen former coach, some upsets, out-of-state action and some high-scoring affairs.
Here are some notable scores and stories:
Ballard (3-1) def. No. 15 Franklin County (2-2) 31-13
Franklin County has fallen off the wagon from their first two games compared to now. Through week two, the Flyers were undefeated and outscored their opponents 104-14. Since then, they've been outscored 58-20.
Ballard was off to the races from the get-go as Ty Taylor took the opening kickoff to the house for six and the Bruins never looked back.
Franklin County has a combined 390 total yards in their past two games — compare that to the 408 rushing yards they had in their 61-0 week two victory over Western Hills.
Something has to change on the field for the Flyers if they want to make it back to Kroger Field for the second year in a row. Meanwhile, Ballard is moving up with their third victory of the season, proving they're a formidable opponent in KHSAA's 6A division.
No. 8 South Warren (2-1) def. Gibson Southern, IN (3-1) 42-7
For the first time this season, Indiana's No. 18 Gibson Southern was held under 43 points — way under 43 points. Led by four-star Purdue commit Brady Allen, the Titans outscored their first three opponents 174-50. That wasn't the case during their trip to Rich Pond.
After the Spartans compiled a 36-0 halftime lead, this game was over before the final whistle. Gibson Southern was able to get one score on the board in the third, but it was all they were able to muster.
Gibson Southern was held to five rushing yards and just 140 total. South Warren returns to KHSAA action with Paducah Tilghman this Friday.
La Salle, OH (3-1) def. No. 10 Trinity (0-4) 48-27
Trinity is 0-4 for the first time since 2018.
Despite Shamrocks' quarterback Brady Willis throwing for 274 yards and three touchdowns on 17-24 passing and rushing for 195 yards as a team, Trinity dropped yet another game to an out-of-state opponent.
Shamrocks running back Armon Tucker finished Friday's game with 145 rushing yards on a very efficient 11 attempts. Wideout Noah Meyers had an equally productive day with eight receptions for 144 yards and two touchdowns.
Tied at 20 apiece at halftime, the Lancers outscored the reigning 6A state champions 28-7 in the second half and Trinity dropped their fourth straight game to begin 2021.
Other KHSAA Scores
Eastern (3-1) def. Henry Clay (0-4) 42-41
Hopkins County Central (3-1) def. Todd County Central (2-2) 54-52 (OT)
Logan County (3-1) def. Franklin-Simpson (1-3) 29-27
Eminence (3-1) def. Metcalfe County (2-2) 50-48
No. 16 Bryan Station (2-1) def. Scott County (1-2) 25-21
Archbishop McNicholas, OH (4-0) def. No 14 Highlands (3-1) 27-21
Graves County (3-1) def. Bullitt East (2-1) 48-46