Satterfield surprised by Levis' rushing; did zero scouting, apparently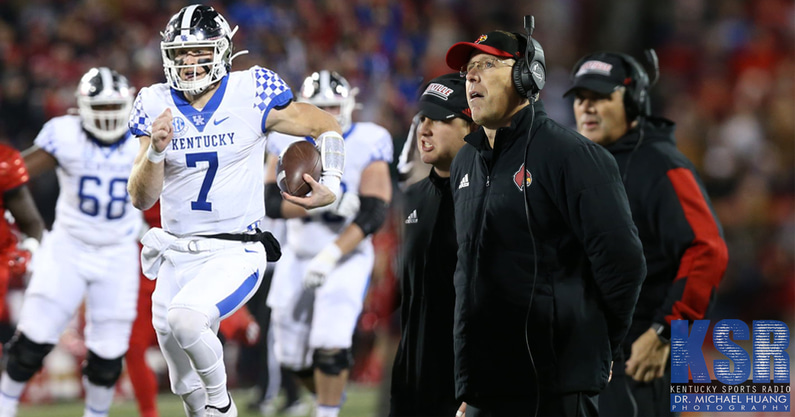 Will Levis likes to run the football. Levis spoke openly and on the record about running the football in the preseason, saying he likes to get hit early to feel a part of the game. He was even considered a run-first quarterback when Kentucky picked him up from the transfer portal last winter. At Penn State, he ran more than he threw, which helped encourage his departure. Again, because he was viewed as a run-first quarterback.
This is all well-documented, public information that is readily available on the internet.
Also available on the internet, there are up-to-date websites tracking the statistics of college football players, including Will Levis. On these websites, you can view things like, oh, say, the rushing statistics of college football players.
Take Will Levis for example. According to his very public and readily available statistics, he carried the ball almost six times a game in the 11 games prior to the Governor's Cup. Against Tennessee a few weeks ago, he ran the ball 15 times with two rushing touchdowns. Fifteen!
Even crazier, there is photographic evidence–a lot of it–showing Levis running with the football past the line of scrimmage. I have friends who know nothing about the sport of football and even they're like, hey, that Will Levis guy is fun to watch when he's running the football.
Photos of Will Levis running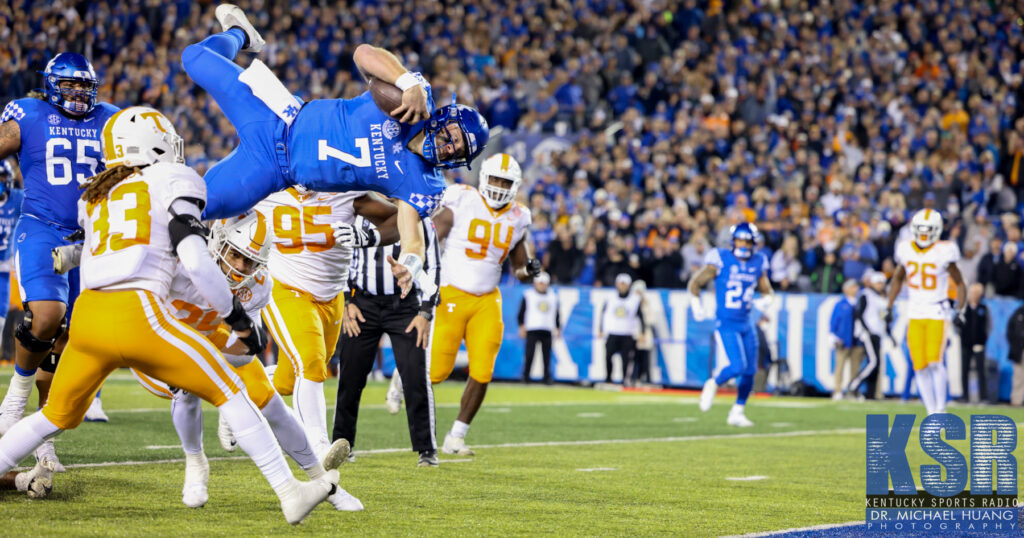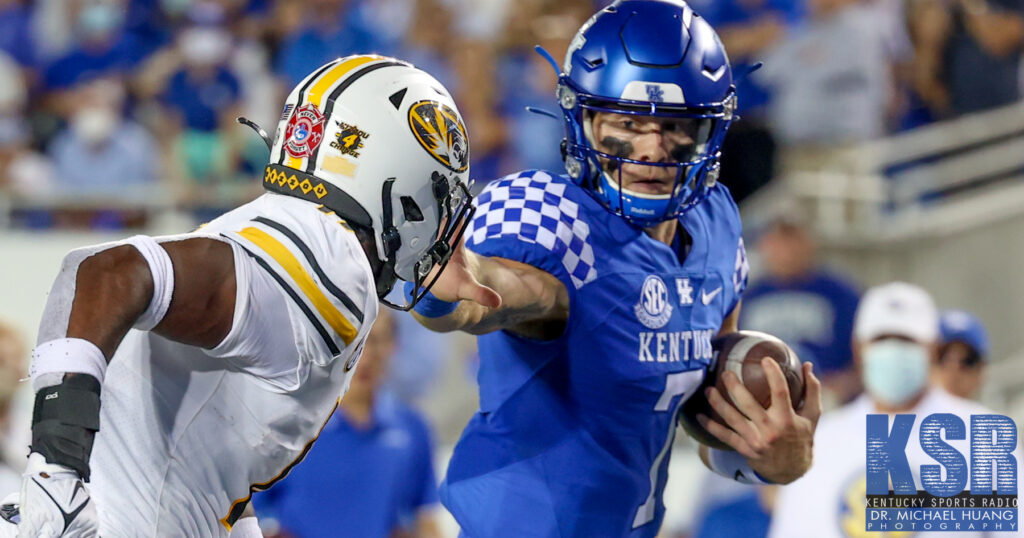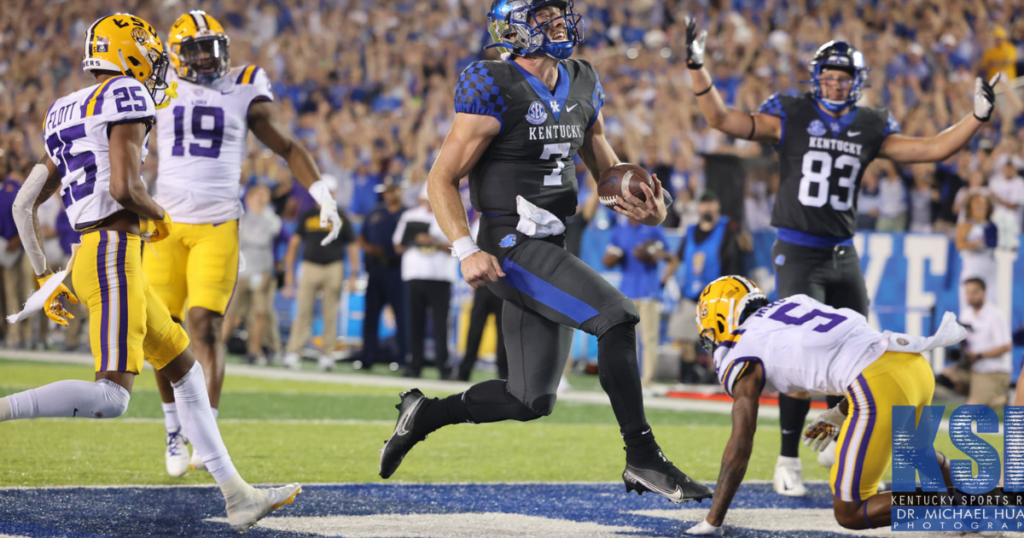 So with all of this clear-cut evidence that Will Levis is a runner, you may find it surprising that Louisville head coach Scott Satterfield was caught off guard by Levis' ability to run. Satterfield–who, in theory, did some form of research on Kentucky Football and Will Levis recently–said after the game, "The difference in the game was their quarterback's legs, which he hasn't done much of that this season."
Satterfield is right… Levis hadn't rushed for four touchdowns in a game this season. He never put up those numbers in a single game, not until the Governor's Cup when a defense left the middle of the field wide open because their head coach wasn't prepared.
After admitting it was a failure all the way around for his Cardinals, Satterfield added, "They just executed. They did a good job with their zone scheme, the counter, that's what they run. I think they probably ran the quarterback more tonight than what they normally run their quarterback. I think that's probably the big difference. That's something that they saw on film where they felt like they could do that, to get him loose, and ultimately, four touchdowns was a huge impact on this football game. Again, give them credit."
Louisville fans are going to love those comments. Imagine how mad they'll be when Satterfield finds out about Kiyaunta Goodwin.