Scenes from the Celebration on State Street after the Win
[caption width="600" align="alignnone"]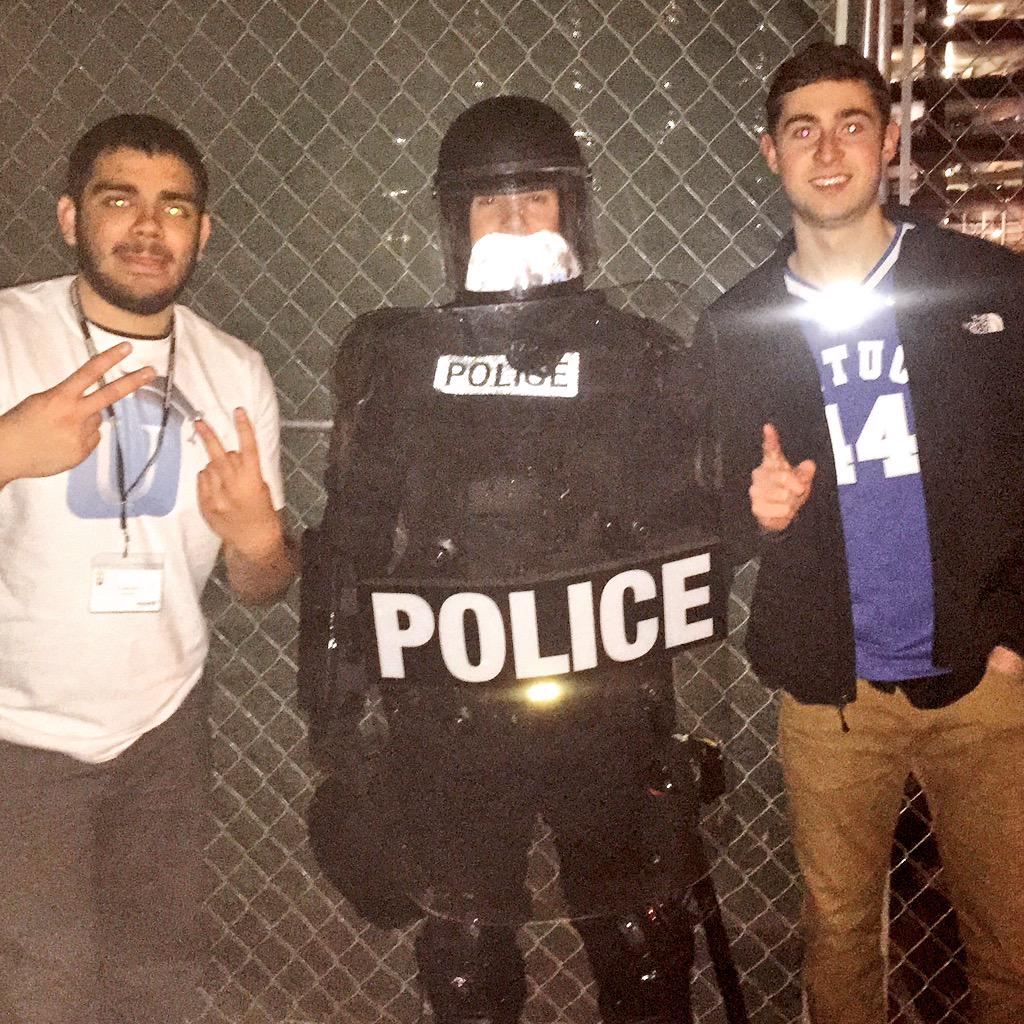 @EvanKnowles42_[/caption] Whew! How about that? Matt, Drew & Tyler will be by soon, no doubt, to tell you how things were going in Cleveland as bits of net rained down upon them from above, but let's check out the scene from State Street in Lexington, shall we? Here comes the crowd (via @cheyenemiller19):
And they just kept rolling in (via @alekm): @Rachel _F24 and her crew are in the thick of things:
While our own Matt Elam (@fballlslife69) found a perch above the fray:
  Students begin setting fire to personal items, creating more demand for premium merchandise from the KSR Store (via @CheyeneMiller19):
While @JStaab2014 is staying on the good side of the law with his new best friend:
Stay safe out there, everyone. Celebrate responsibly. Sitting on a couch is a terrible place to be right now, it looks like. And have a great time, BBN. We certainly earned it tonight.