Shai Gilgeous-Alexander may be X-Factor in landing RJ Barrett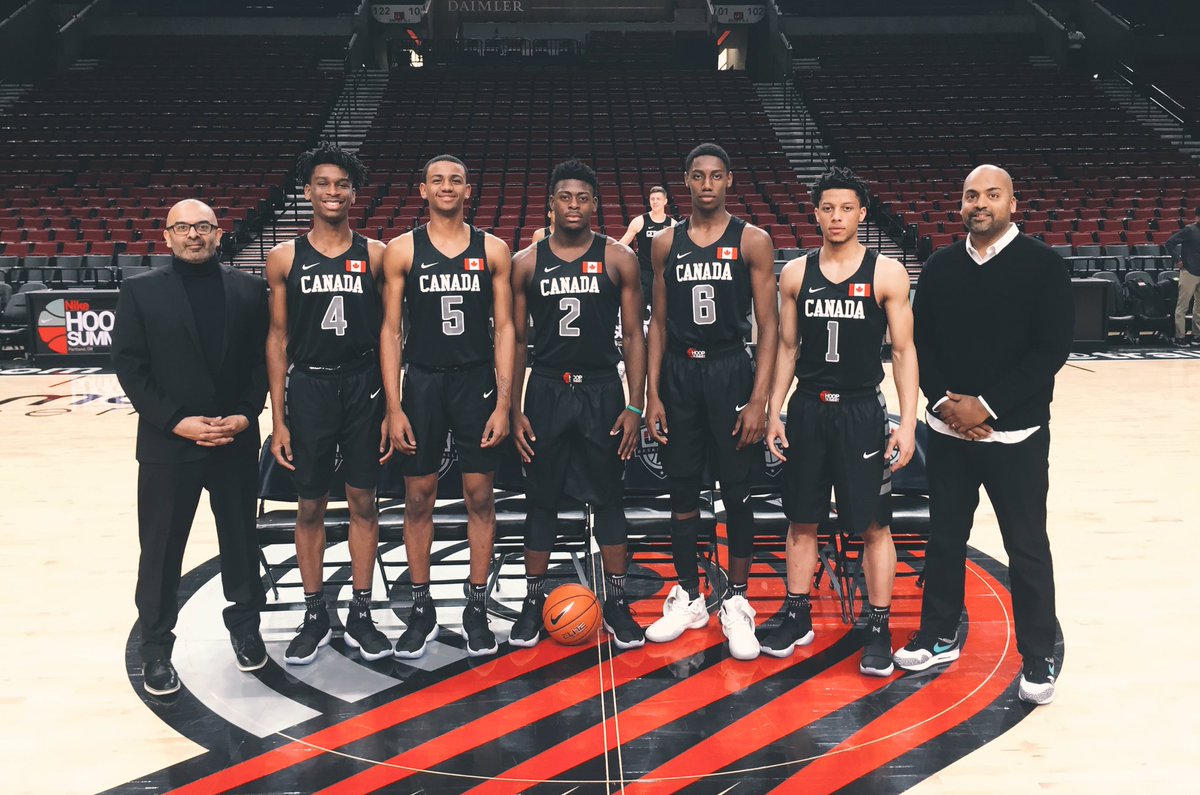 In the recruiting circuit each year, we often hear of package deals and top prospects talking about teaming up to form college super teams. The vast majority of time the official "package deals" fall through, but the super teams are a regular occurrence each year, specifically at top schools like Kentucky, Duke, Kansas, and UNC. Despite many high school prospects recruiting one another each year,
one of Kentucky's biggest recruiting advantages for 2018 No. 1 recruit RJ Barrett may already be on the team.
According to Barrett's AAU coach Dwayne Robinson, current Wildcat and fellow Canadian
Shai Gilgeous-Alexander
is extremely close to the elite forward. The awesome guys over at
SEC Country
interviewed Washington on their relationship that developed in Canada and has continued ever since.
Barrett "talks to Shai every day," Washington said. "Shai is like his big brother. They train in the summer, they hang out, Shai works with him and shows him a lot of stuff. Shai is very serious and focused, so if he picks a school, you really gotta take it seriously."
When Barrett visited Kentucky last weekend, Gilgeous-Alexander told him how he could get better as a Wildcat, even if he's in school for just a year.
"It was good for the family to see and echo everything about why Shai went there: because they can make you better," Washington said. "If you're somebody who is No. 1 in the class, you definitely have to say, 'What did they do with the other No. 1 guys?' Who is getting those players to be better than they are, noticeably, in a short period of time?"
With Gilgeous-Alexander likely to return for a sophomore season next year, Barrett would be able to team up with his "big brother" and continue Kentucky's recent trend of Canadian talent going strong. Head on over and read SEC Country's entire
interview here.