ShopKSR.com's Friday Morning Wakeup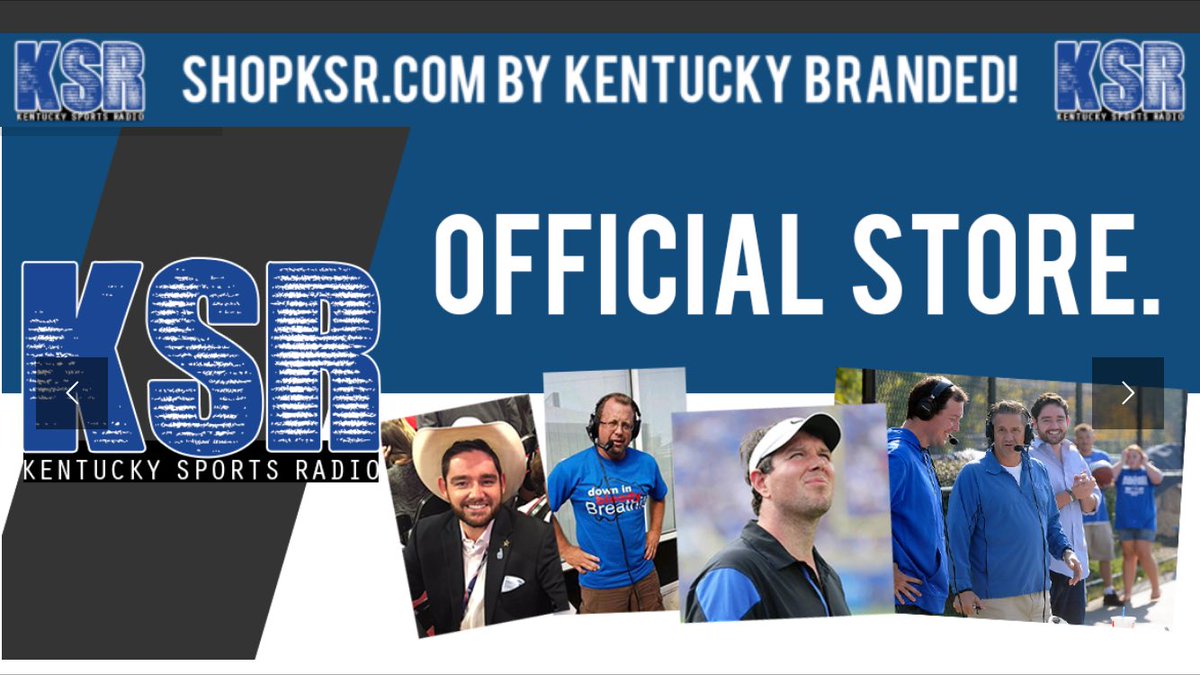 Well hello there. Good morning to you and yours. Today we launched a brand new website for our Kentucky Sports Radio and Nike merchandise, and I really love the photos our store designer went with for the main page. I see Ryan, doing radio. Matt, holding in a fart at a football game. There's us doing radio with Coach Cal. All three are very relevant photos to what we do around here. But then to the far left, it's me in a cowboy hat. Why? I don't know. But I like it. So you should check out our new site and merchandise at
ShopKSR.com
, brought to you by the good people at Kentucky Branded, with locations all over Lexington. You'll find some KSR gear there (we will have plenty of new stuff available soon) as well as the new Nike collection:
Go Cats. Let's do this.  
We will hear from the offense today.
The football program will open its post-practice doors to the media again today after keeping us out yesterday. We will hear from select players and coaches from the offensive side of the ball as they fill us all in on the last two days of practices and the first week as a whole. I will be at practice while also running the website (Nick and Tyler have the day off) so bear with me while I try to pull double-duty later this afternoon. Hashtag beast mode.
Bobby Petrino was all over the new yesterday for his Twitter activity.
Although it wasn't him, he says.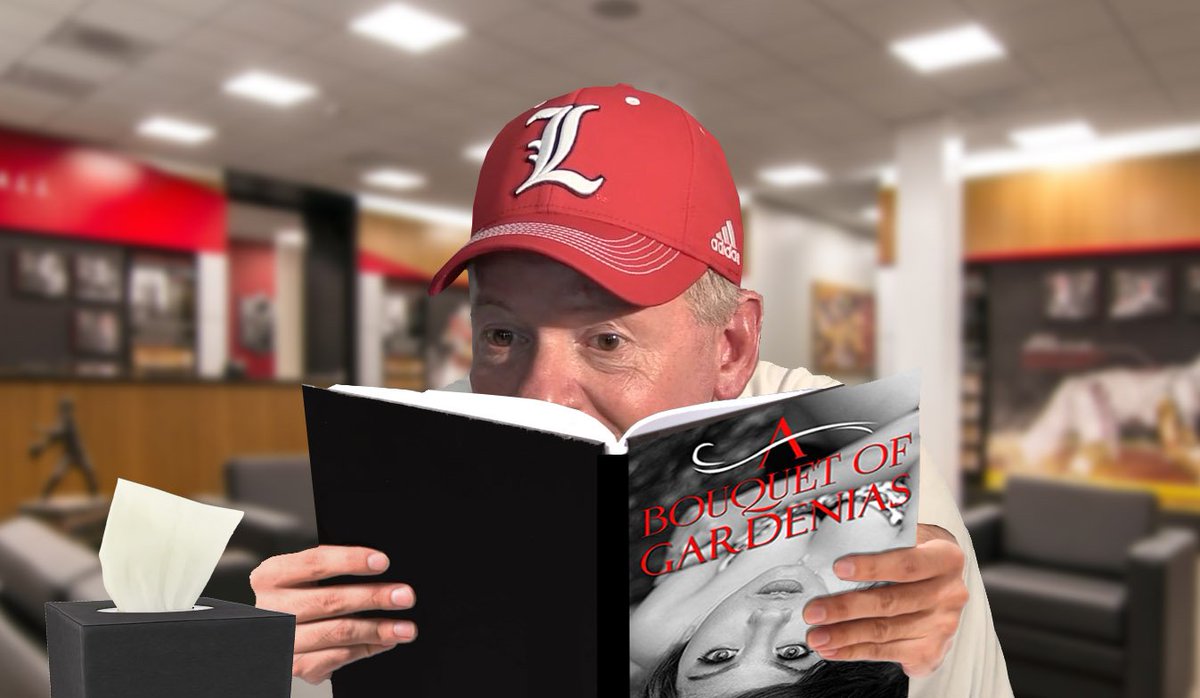 Here's a description of
A Bouquet of Gardenias
, the book in the tweet Petrino liked:
Fiona, an attractive thirty-something, has been stuck in a loveless marriage for longer than she cares to remember. She's also desperate to have a baby, but she and her husband are unable to conceive. Then a chance encounter with Jenny, a happily married woman whom she met briefly a few years before, gives her some hope of becoming pregnant, with the assistance of Jenny's husband, Steve. But things don't go quite as planned. Soon, Fiona, Jenny and Steve are locked into a passionate, addictive and intense ménage à  trois that will thoroughly stretch the boundaries of their combined erotic experience and change all of their lives forever.
Sounds like a fascinating read to me. Own up to it, Bobby.
Did you read Tomlin's post on Coach Cal's honesty?
If not, check it out
here
. I think it is hilarious.
Big Blue Madness tickets will be distributed Friday, September 30.
UK announced all of the details for the Big Blue Madness ticket distribution. It's set for Friday, September 30 at 10 pm through the Memorial Coliseum ticket windows or online at Ticketmaster.com. For you campers out there, you can begin setting up Wednesday at 5.00 am so long as you f
ollow these guidelines
. Control cards will be passed out Friday afternoon. For all of the details, click
here
.
I saw Suicide
Squad 
last night.
It pains me to say this but it's pretty terrible. I was really looking forward to it, too. I know it's not fair to compare the two, but Jared Leto's Joker is garbage compared to Heath Ledger's. I had low expectations for the character and it still let me down. Save your $15 for something else. (Also, movies are expensive.)
Kentucky Sports Radio radio is in Pikeville today.
But where????